We brought to your attention earlier today the works of Muffinman at ToyConUK this weekend, well we couldn't let him go without giving us a few words for our next Exhibitor Interview!
Tell us a little bit about yourself & your background?
Hello My Name Is: muffinman. i'm pretty old. My background tonight is a desk full of resin casts, sanding papers, primers, paints and brushes.
How did you get in to the Designer Toy scene?
Around 2009 I really became aware of this parallel vinyl and resin universe and fell in love with (among others) Flying Förtress's TeddyTroops and Ashley Wood/3A's 1:12 scale WorldWarRobot toys. After buying a couple of those i went and customized some of them and they got a great reception. Even by their creators. After that a lot of  people asked me for comissions and i kinda got into the flow, so i'm still doing that. On and off.
My main passion, however, is sculpting. In 2012 i asked the happy folks at DollyOblong, whose designs i love, if they maybe wanted a sculpted resin toy of their characters. When they said 'yes' I was more than thrilled. ToyCon has seen a bunch of those cute little buggers since then. This year i also helped Alto x RunDMB with the casting and producing of their "ProjectX"…
And I am finally bringing some of my own creations, so I'm really excited.
[frame align="center"]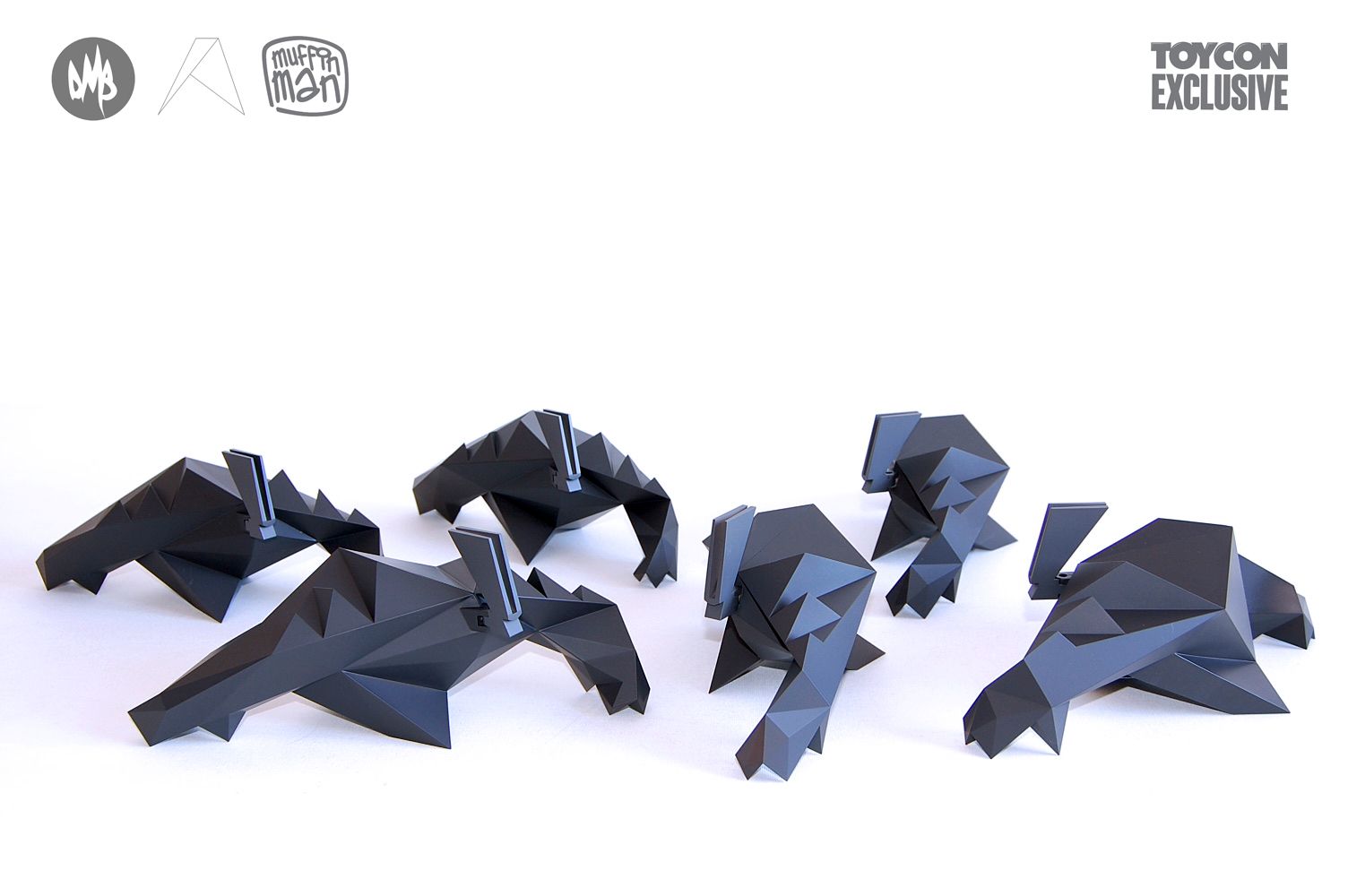 [/frame]
What's been the biggest influence on you in the year since ToyCon UK 2014?
It might have been just that: ToyCon UK 2014. That and Snarky Puppy. Oh, and Pomplamoose.
Have you got anything brand new coming to the event this year?
Myself, I have the small version of my character 'HüG' in two different colourways (Blüe Eyed Röyal Red & Red Eyed Röyal Blüe – which will be available on The Toy Chronicle booth, read more HERE!), a figure called "Grümpf" in three different colourways (bronze, silver & bleached bone). A 42mm minifigure that doesn't have a proper name yet and character called "HitchHoiker" in three colourways. Finally, there's a bunch of new stuff in collaboration with DollyOblong, obviously. And "ProjectX".
[frame align="center"]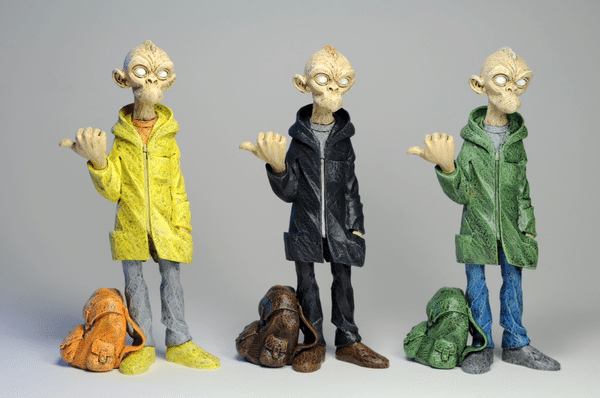 [/frame]
What is your 'go-to' tool when customising/creating?
My table is currently cluttered with knives, apoxie clays, sculpey, dental tools, files, wax pens, drills, wires, plastic sheet, dremel bits, a heat gun, super glue, paints, brushes…
I mostly use all of them. Sometimes all at once.
What is your favourite platform to customise?
A slab of wax. Ha! And when it comes to toys I still love TeddyTroops and WWRp. Dunnys and Munnys are great, too.
If you could collab with any artist(s), who would it be?
On Instagram I stumble upon great drawings, paintings, graffitis and so on every day. Sometimes I ask if I could sculpt a certain design and sometimes the artist says "sure, why not". It always amazes me when they do that… Nothing finished yet, but maybe there's one or two 'collaborations' in the future.
What are you most looking forward to seeing?
All of ToyConUK! All the people i could talk to last year and then some! This is my first time at an event like this and I'm already looking forward to set-up day!
If you could have anyone appear at ToyCon UK who would it be?
Appear? Like, out of thin air? Well, Bill Murray of course. Oh, and Guillermo del Toro. I want to thank him for existing.
If your house was on fire and you could save one toy in it, what would it be?
I would rather save my cats than any toys…