It was already known but it looks like the one of the best booths at ToyConUK, this weekend, will be the OneSixthBruce booth. We've already seen the epic Maiko from 2PetalRose and the awesome Geistwolf by Nick Whitmore, that will be available from the OSB location but now we have these ace Ruined Wardens from Angry Hedgehog too!
[frame align="center"]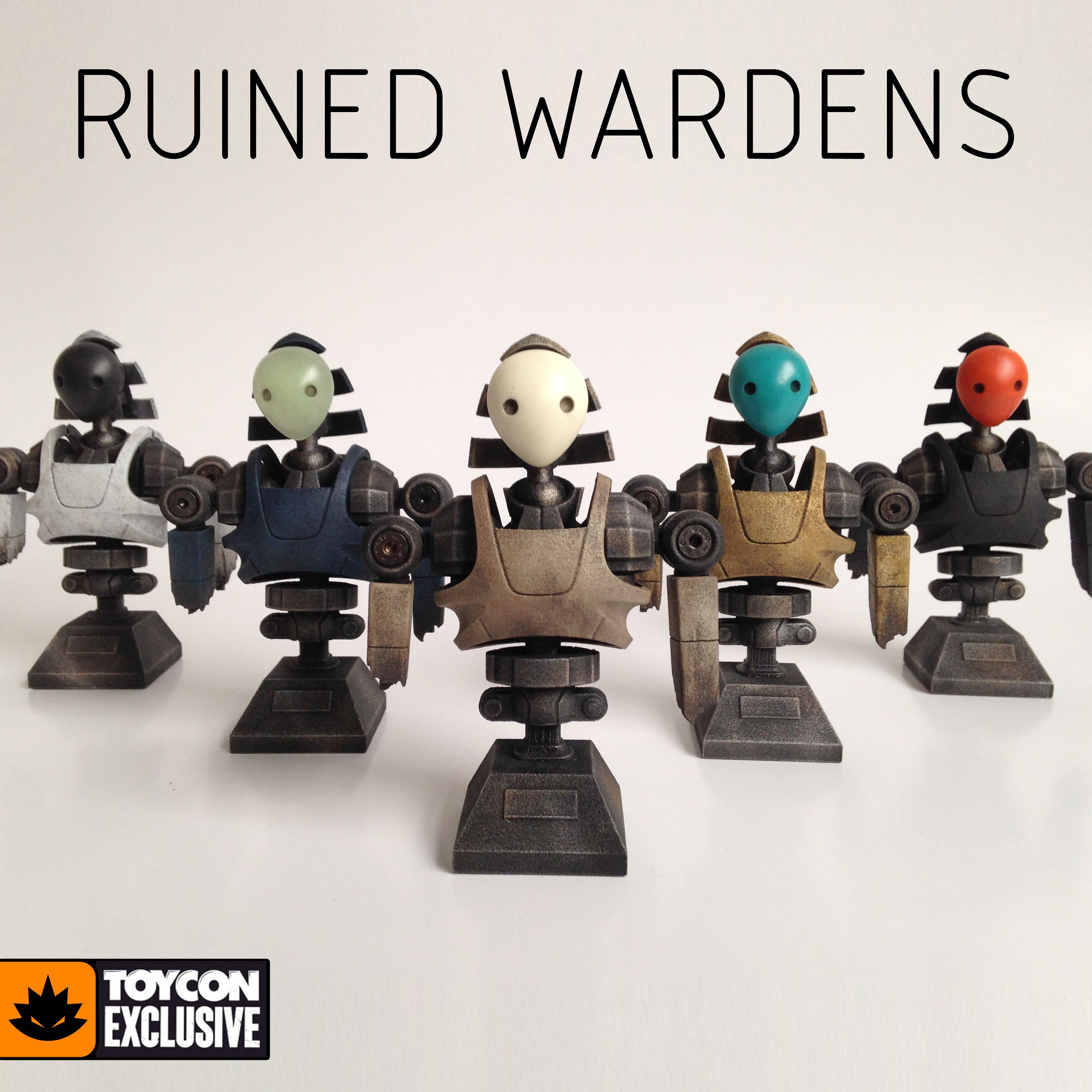 [/frame]
Ruined Wardens are the first release of a new series of toys Angry Hedgehog is developing. There is a story behind these; what they are, where they come from, and why they've been destroyed, which will begin to be revealed soon.
The Ruined Wardens are fully articulated, 3D printed with resin faces, and stand about 12cm tall. They'll be available at the OneSixthBruce stand for £65 each, which includes a voucher for a 10% discount on the next release!
ToyCon UK 2015 is the only time the Ruined version will be available, though any which don't sell will be available to buy from my facebook page after the event.
Facebook: https://www.facebook.com/AngryHedgehogToys
Twitter: https://twitter.com/A_HedgehogToys
Instagram: https://instagram.com/angryhedgehogtoys/