Fugi.me have hand-selected some incredible talent for his booth at ToyConUK next weekend, one of which is Just Robots. Just Robots will have a pretty neat selection of Robots on the Fugi.me booth. We covered their release HERE. We figured we'd catch with Just Robots AKA Onorio Depiro and have a few words AKA our next Exhibitor Interview!
[frame align="center"]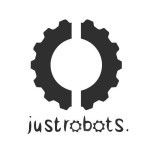 [/frame]
Tell us a little bit about yourself & your background?
I've basically always been interested in creating stuff from a young age, and when I realised that people could actually turn their hobbies into jobs I wanted to make that my profession. I originally wanted to be an illustrator, as I always created silly little monsters and creatures. It wasn't until I finished school that I began to sculpt and turn my illustrations into 3D models. I studied model design at Uni and then carried on producing my own pieces once I graduated. I would love to run my own company one day and just create until the early hours.
[frame align="center"]
[/frame]
How did you get in to the Designer Toy scene?
When I was at Uni, a friend of mine introduced me to it and I haven't looked back. I was always interested in things like stop motion puppets and display models but designer toys are so perfect.
What is your 'go-to' tool when customising/creating?
My original love was poly clay but I'm now interested in plastics and textures. I guess sculpey and epoxy clay is the best tool for me.
What is your favourite platform to customise?
I don't really do much customising, as I'm more interested in creating my own pieces. I think my favourite platform that I've had the pleasure to work on is Cavey – So cute and simple but packed with character!
[frame align="center"]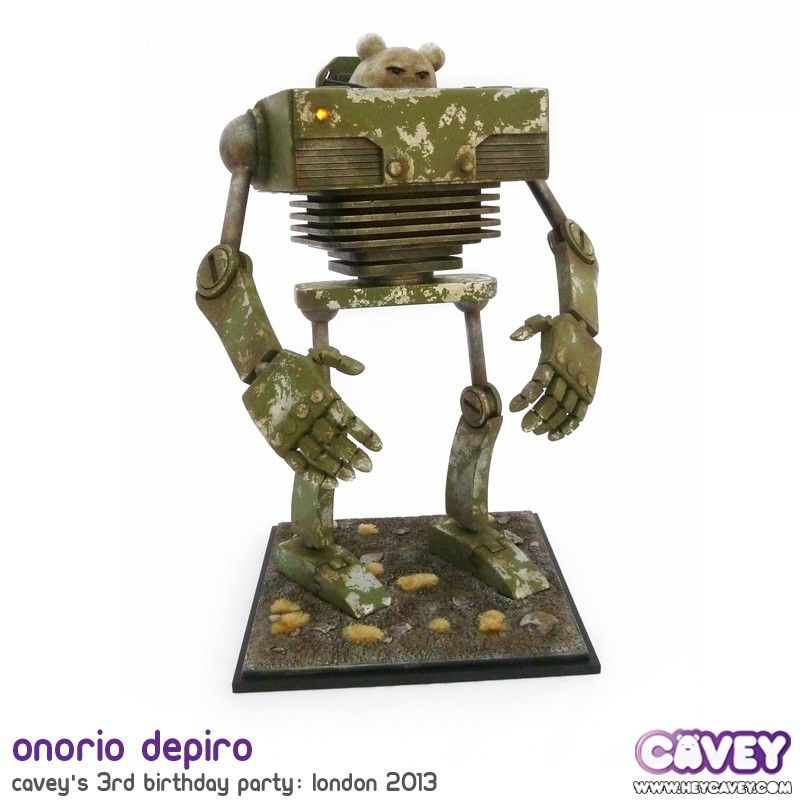 [/frame]
If you could collab with any artist(s), who would it be?
Chris Ryniak would probably be my most desired collaboration. His stuff is so much fun and I love everything he produces.
What's been the biggest influence on you in the year since ToyCon UK 2014?
3D printing and other artists from the previous con. I met so many cool designers at last years ToyCon that I now follow on social medias. I love seeing what other people are making. I've stepped away from doing so much sculpting and have focused more on designing and painting since my www.justrobots.ac.uk company started up.
Have you got anything brand new coming to the event this year?
Yes, loads of new robots and we are trying to create one ready for the con- no idea if we can produce a piece in time but we are going full steam to try and hit the deadline
[frame align="center"]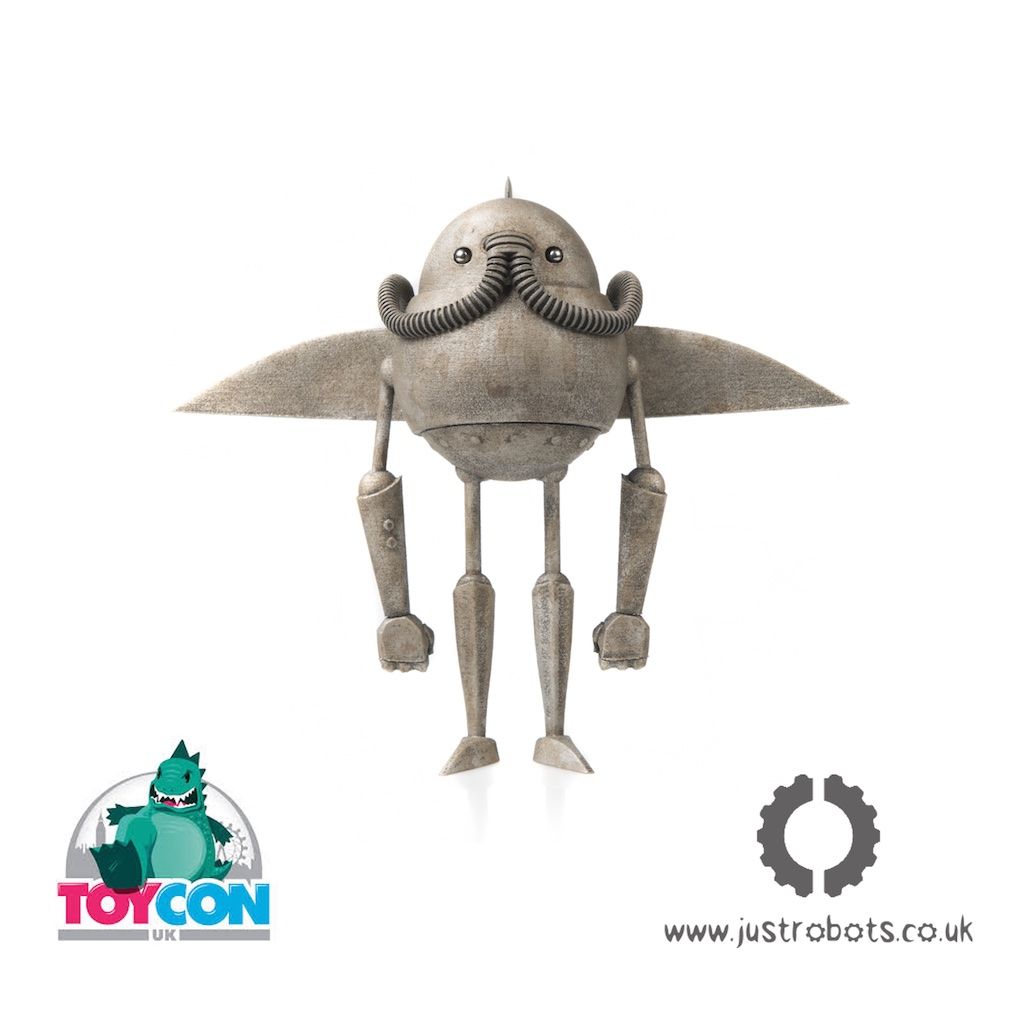 [/frame]
What are you most looking forward to seeing?
All the amazing fans and artists. People like stitches and glue always produce so that'll be fun to see what is new.
If you could have anyone appear at ToyCon UK who would it be?
Probably Chris Ryniak… I love the bloke!
If your house was on fire and you could save one toy in it, what would it be?
I don't really own many toys (shame on me) but I have got a couple of lovely robotic industries robots now, so I guess they would be safe in my pockets.
Just Robots can be found on Facebook, Twitter & Instagram!