The Hang Gang have already announced details of their ToyCon UK production release of The Mischief King, which you can read HERE. However they have recently added some further news regarding more awesome releases going down at their TCUK booth next weekend. Starting with the release of two hand-painted custom Kaiju Negora by head honcho at Max Toy Company – Mr Mark Nagata!
[frame align="center"]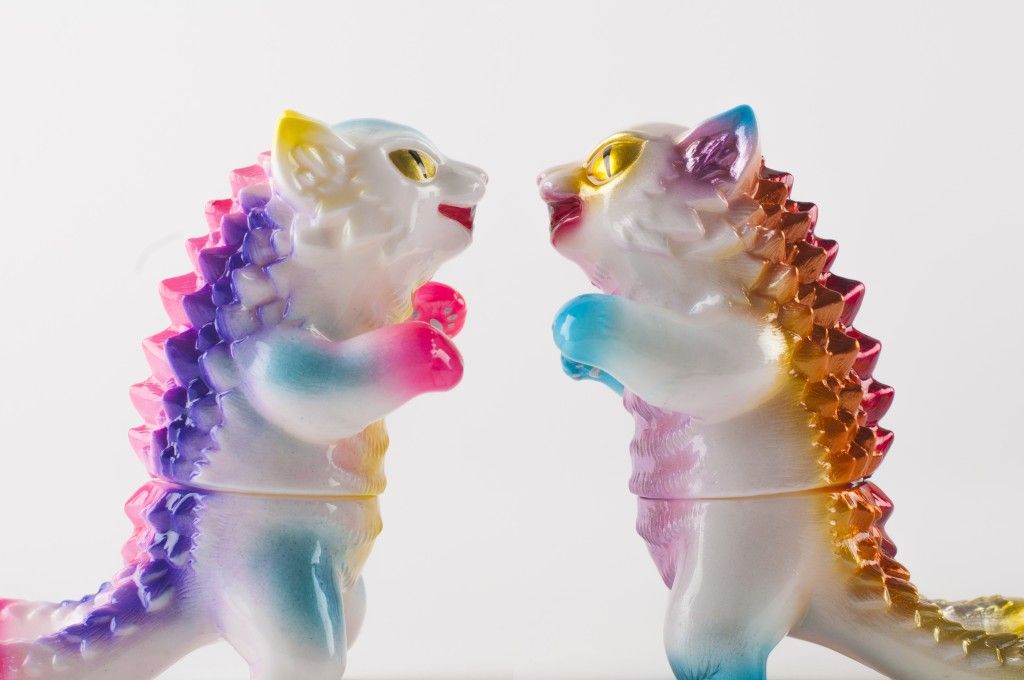 [/frame]
There will be two editions available. A metallic (pictured on right) and a Fluro edition (pictured on left). The metallic is an edition of 2, whereas the Fluro is an edition of 4 (they both come with matching tunas) and are priced at £80 each. Both editions available exclusively at The Hang Gang booth from 10am, when ToyCon UK 2015 gets underway. These will not likely hang around. See what we did there. So if you want to get your hands on these, you'd better make The Hang Gang your first point of call.