We featured the Comet Debris release of Kappa Kid at ToyConUK, we now bring you news of Kappa Kid wearing this cheeky little cap. This early bird edition is limited to 5 and will be available on the Comet Debris booth next Saturday, priced at £25 each.
[frame align="center"]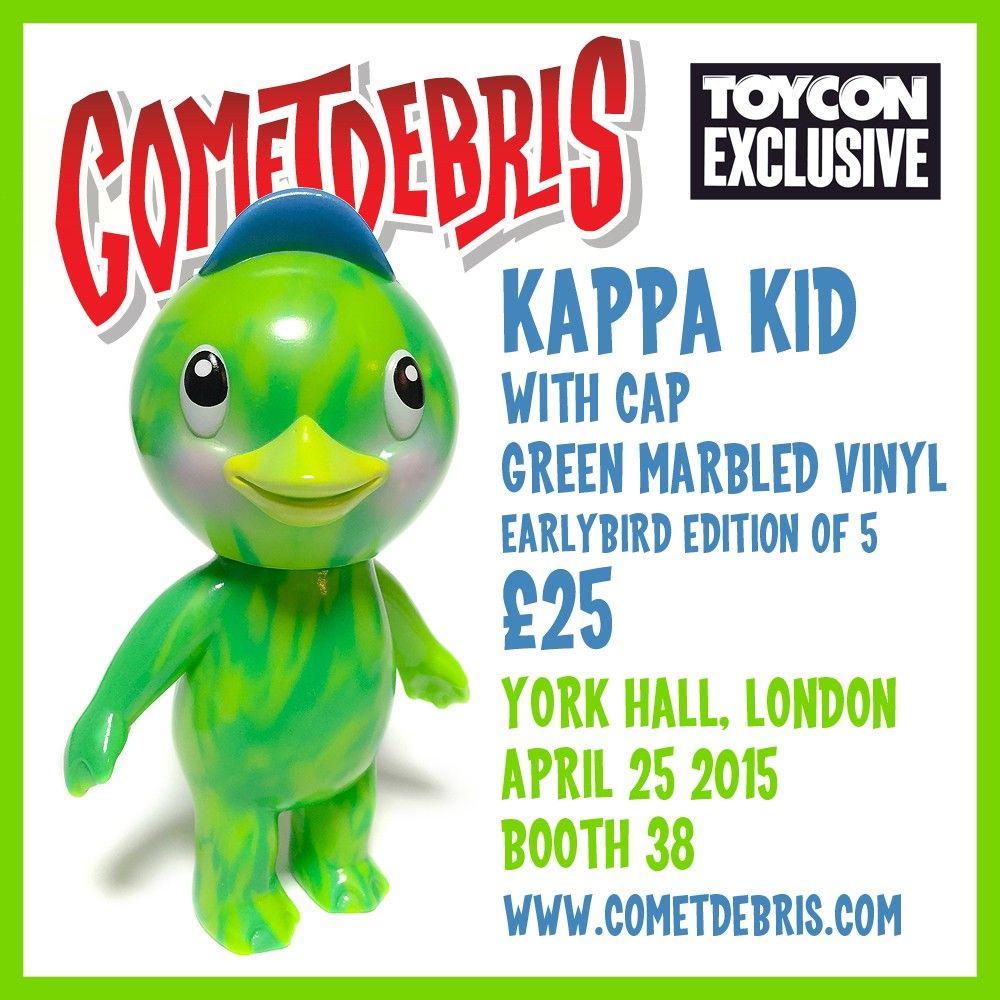 [/frame]
Kappa Kid with Cap is part of the Comet Debris piece that can be purchased to earn yourself a Free Kappaborg next weekend. Read more details HERE!