As we the days whizz by until April 25th, we have almost met most of the Exhibitors that will be manning booths full of gorgeous art work at ToyConUK 2015. Although there are still a few remaining, so we will be meeting those over the course of the next 5 days. Today we meet Kerry Dyer.

[frame align="center"]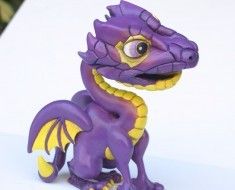 [/frame]
Tell us a little bit about yourself & your background?
Kerry: Hi, I'm Kerry. I'm a sculptor and stop motion puppet maker most of the time, I've worked in animation at Aardman and the BBC, but occasionally I get to make custom toys and models.
How did you get in to the Designer Toy scene?
Kerry: Sort of accidentally and waaaay later than most people. It was the Heavy Metal Qee show in 2012. I think I stumbled onto it while researching manufacturing methods for a job. I found the poster for the show on a random blog the day before, and thought why not.
I remember the pieces being really detailed and inventive and everyone was so friendly. Dan Perry had even had a brochure of the pieces made, so getting artists to sign the book was a great way to break the ice and ask questions. It was a really fun introduction to the designer toy scene.
[frame align="center"]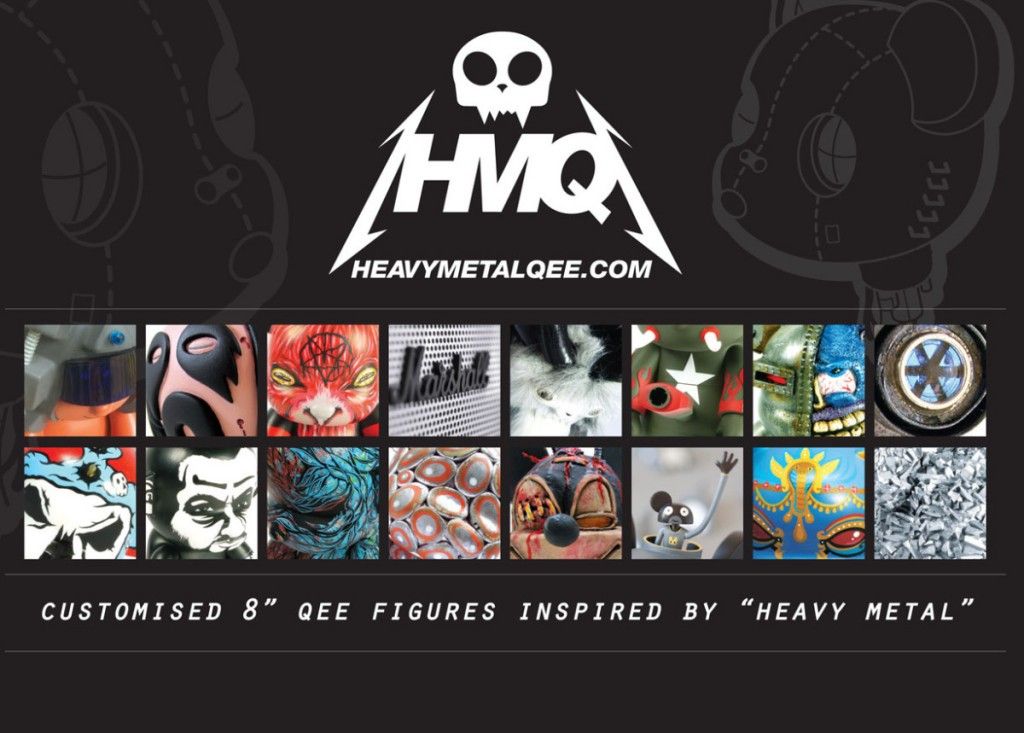 [/frame]
What is your 'go-to' tool when customising/creating?
That pointy metal one that always seems to have rolled under my desk. (I just checked, its a stainless steel leaf sculpting tool from Tiranti)
What is your favourite platform to customise?
Kerry: I haven't worked on a variety of custom platforms so far really. I tend to stick to Munnys. I like opening up their heads and using all that space inside to work with. Which now that I type it sounds way creepier than I intended.
If you could collab with any artist(s), who would it be?
Kerry: Hmm, someone who's really good with detailed paint finishes, because I'm more about the sculpting and casting side of things. I've worked with David Stevenson, and he's great. RunDMB too. So more people like them.
What's been the biggest influence on you in the year since ToyCon UK 2014?
Kerry: Probably organising my own custom show RE-MOLED at the end of last year. I knew it was going to be a lot of work, but yeah. I underestimated how much. I remember the week the customs started coming in, it was like Christmas every day, all of these parcels with amazing work just kept showing up at me door. It was really inspiring to see people take the basic shape I'd made (MOLE XL) and turn them into such varied and wonderful pieces. I've got huge amounts of respect for the ToyConUK team though, that shit is hard to do.
[frame align="center"]
[/frame]
Have you got anything brand new coming to the event this year?
Kerry: I'll be bringing a short run of custom Munny, I started forever ago called SPOILERS. Pics to follow soon. Plus some of the amazing pieces from the RE-MOLED show from December last year.
What are you most looking forward to seeing?
Kerry: I'm always pretty excited to see what Stitches and Glue have come up with. And of course getting to see what my booth buddy Okkle has come up with since last year is always fun.
If you could have anyone appear at ToyCon UK who would it be?
Kerry: I know loads of talented model makers from the animation industry who I think should give custom toys a try. Ian Matthews is really talented. He made a piece for the RE-MOLED show last year that was so detailed and the finish on it was beautiful. I think he needs to get more of his work out there for people to see.
If your house was on fire and you could save one toy in it, what would it be?
Kerry: Probably the articulated Hellboy Animated figure my boyfriend gave me years ago. Its not in any way rare or anything, and the clear plastic stick up his butt has broken off so he doesn't stand up anymore, but he's so damn cute I'd have to save him.
Kerry can be found here…
Twitter: https://twitter.com/Kerry_Dyer
Facebook:  https://www.facebook.com/pages/Kerry-Dyer-Toys/335985966513270?ref=bookmarks
Shop:   http://kerrydyer.bigcartel.com/
RE-MOLED gallery: https://www.flickr.com/photos/41651097%40N07/sets/72157649442191256/with/15768025297/
Instagram:   https://instagram.com/kezdyer/