We have been trying to keep our mouths shut on this exclusive custom from the mighty WuzOne. He has very kindly customised Kidrobot Munny for our booth at this years ToyCon UK. Riding high from his latest venture with Kidrobot and having a production Dunny made has made WuzOne even bigger hot property right now. So we would like to introduce to you all  Mr. Vertigo!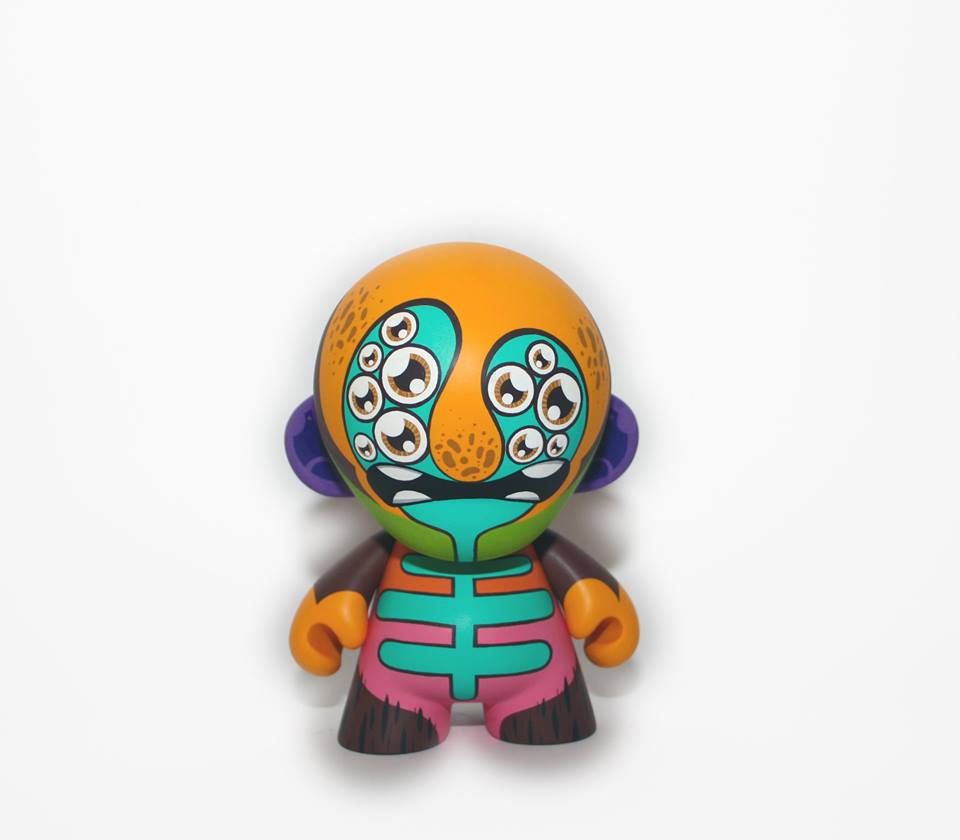 We actually have Mr. Vertigo at the office and we are trying our dam hardest to find paint blemishes and wonky lines etc, but seriously we cannot non or maybe not in our eyes.  Maybe this is the production?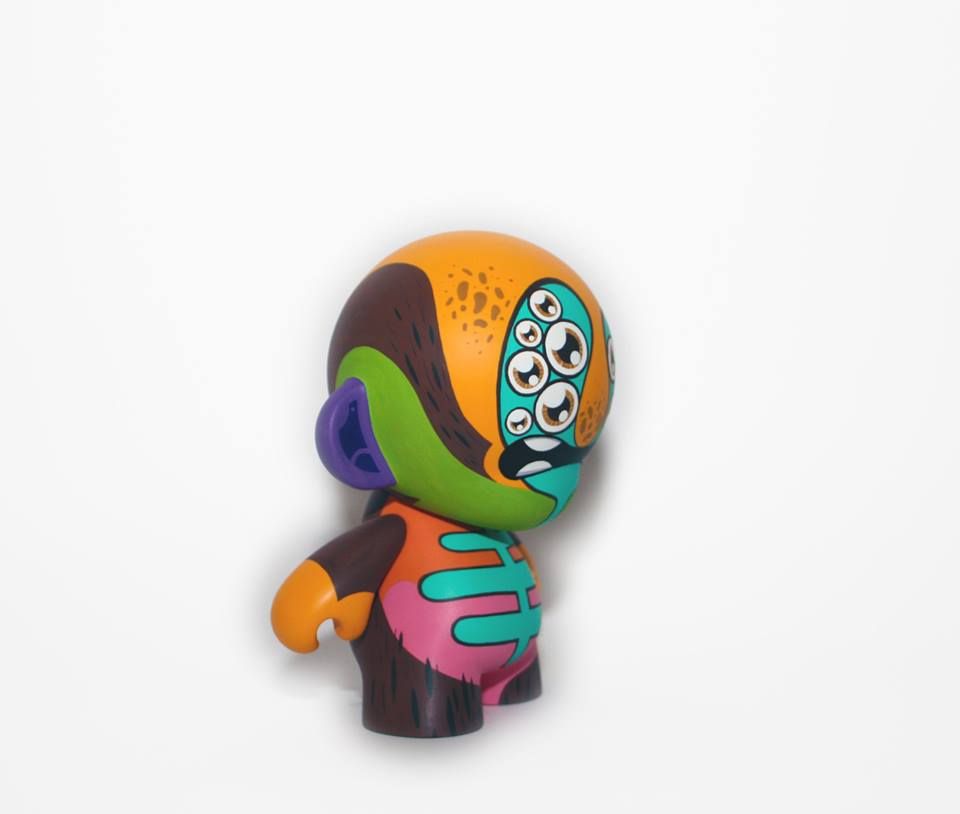 Mr. Vertigo has a number of eyes and just love the WuzOne style of colours making them into shapes, for example with Mr Vertigo orange flows into the shape of a nose!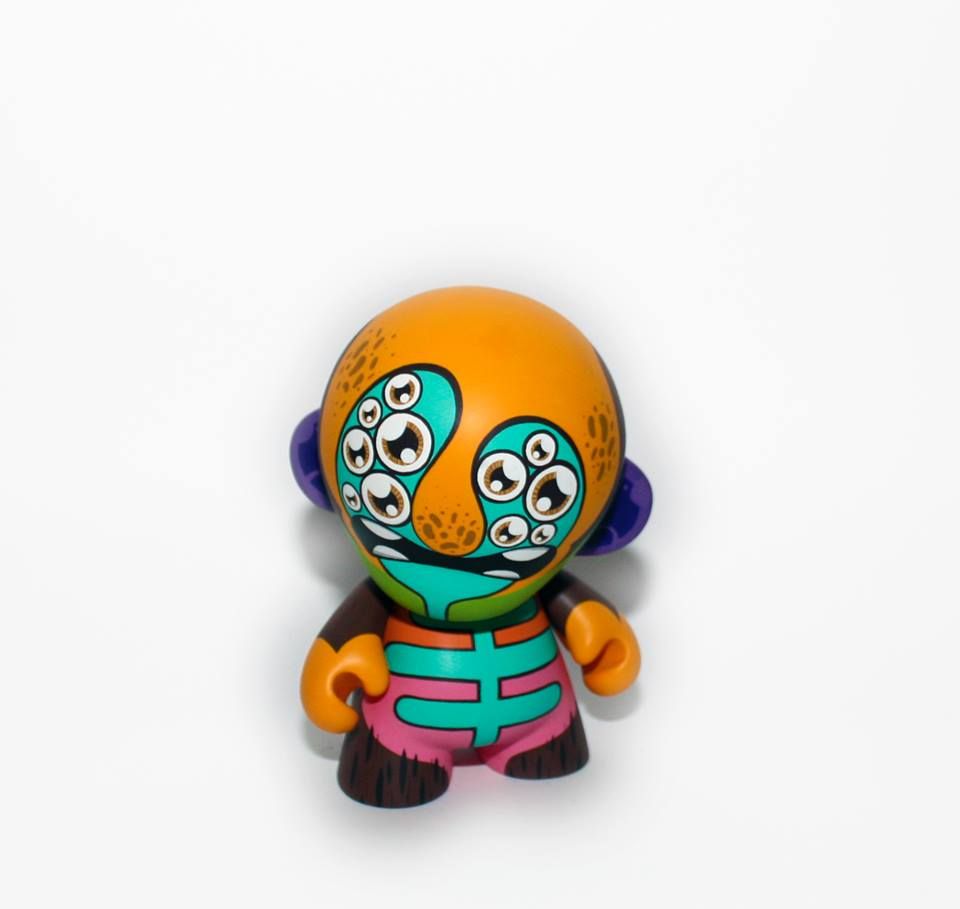 We are so proud to have Mr Vertigo on our booth and you could be the one to give him a new home. Come to our booth at Toycon UK 2015 booth number 1 is where you will find Mr Vertigo. Mr Vertigo has returned from Toycon and available at http://thetoychronicle.bigcartel.com/ 
100% hand painted with spray paint, acrylics and varnish. Standing at 7 inches priced at £234.
Need a WuzOne custom? you can always ask to be on the commission list. Find WuzOne via Facebook , Flickr and Instagram.