Today leaked images of the endless XXRAY version of Jason Freeny x Mighty Jaxx XXRAY series and the more DC Comic characters get the XXRAY treatment. Although no release date or estimated time it's pretty cool to take a look at what's next in line. XXRAY offer collectors an exclusive look into the inner beauty of their favourite characters.
Green Arrow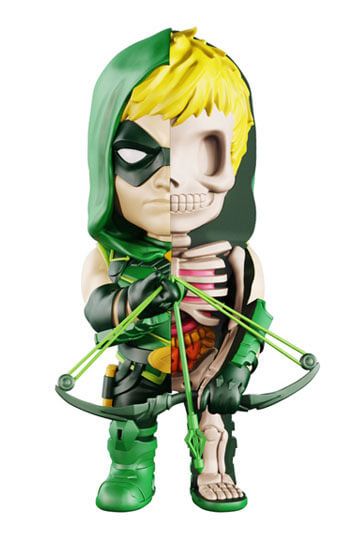 Reverse Flash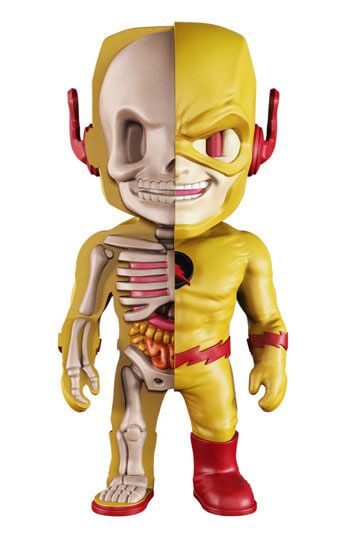 Lex Luther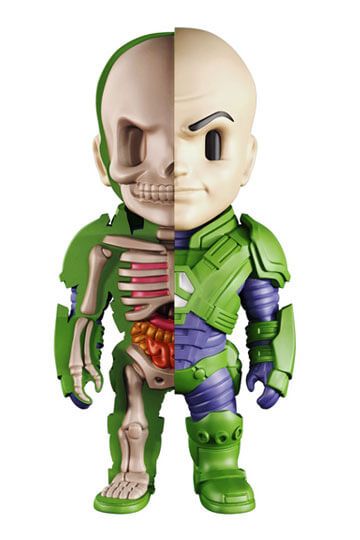 "Based in Singapore, XXRAY builds on your imagination and shows you what your favourite character looks like on the inside. Balancing good design and unique licenses, it is our promise to produce outstanding quality collectables. The XXRAY team is spearheaded by popular artist Jason Freeny (well known for his dissection style) and the Mighty Jaxx team."
For now, we can't find any retailers or Mighty Jaxx themselves taking pre-orders. But stay tuned as we guarantee most designer toy retailers will be taking pre-orders soon.
Miss out on the others? Not to worry we have you covered HERE.
The prototypes were shown and pending final approval, final product may differ.
Jason Freeny (Dissection)
Ben Qwek (Illustration)
Adam Tan (Sculpt)
The offical http://mightyjaxx.rocks/ haven't put them on pre-order yet but a couple of our site sponsors currently have these available. Collect & Display (UK) have them available HERE. Mindzai (US & Can) have them available HERE. Tenacious Toys (US) have them available HERE all stores ship worldwide.
Check out our review on some of the XXRAY line HERE.
(all info lifted from http://xxray.com/)