We've had endless messages from readers asking where to buy Jason Freeny x Mighty Jaxx joint venture "XXRay" don't ask us why we get these inquires as The Toy Chronicle have no affiliation or endorsements with Mighty Jaxx x Jason Freeny. But we do look after our readers. We've rounded up where you guys can pick up and order the first wave of Office DC comics XXRay figures which include Batman, Wonder Women and Superman. If you're like us, directly hit up  http://xxray.com/ when Mighty Jaxx first announced the releases. You would've found that they were sold out. But we gather that XXRay are actually distributing to stores directly.
Heres a list of stores that currently have them in stock or up for pre-order.
Collect and Display (England)
Mindzai (Canada & USA)
Tenacious Toys (USA)
ToyQube (USA)
MyPlasticHeart (USA)
Ozzo Collection (Singapore)
Action City (Singapore)
Playhouse (Thailand)
Fairlycookies (Taiwan)
"Based in Singapore, XXRAY builds on your imagination and shows you what your favourite character looks like on the inside. Balancing good design and unique licenses, it is our promise to produce outstanding quality collectibles.. The XXRAY team is spearheaded by popular artist Jason Freeny (well known for his dissection style) and the Mighty Jaxx team."
[slider source="media: 40115,40112,40113,40111,40114″ width="1180″ height="1400″ title="no"]
[slider source="media: 40110,40108,40109,40106,40107″ width="1180″ height="1400″ title="no"]
[slider source="media: 40120,40116,40117,40118,40119″ width="1180″ height="1400″ title="no"]
This collectible is individually hand painted and assembled. Collect all specimens and form the ultimate collection!
FEATURES
10cm (4″) tall
PVC material
Limited Edition
ARTISTS
Jason Freeny (Dissection)
Ben Qwek (Illustration)
Adam Tan (Sculpt)
Look out for the StickyMonsterLab XXRAY! one we cannot wait any longer HURRRY UP guys!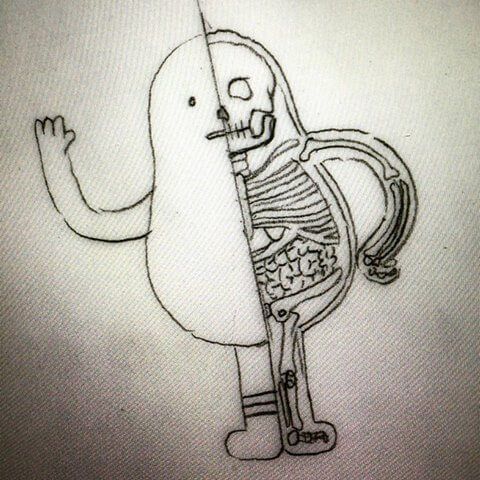 Jason Freeny www.moistproduction.com Facebook ,Twitter and  Instagram.
Mighty Jaxx Facebook , Twitter and Instagram.