Comet Debris have teamed up with Gravy Toys to bring us Lonny! Lonny is a clear blue & marbled sofubi figure, and will be exclusively available at ToyConUK 2015!
[frame align="center"]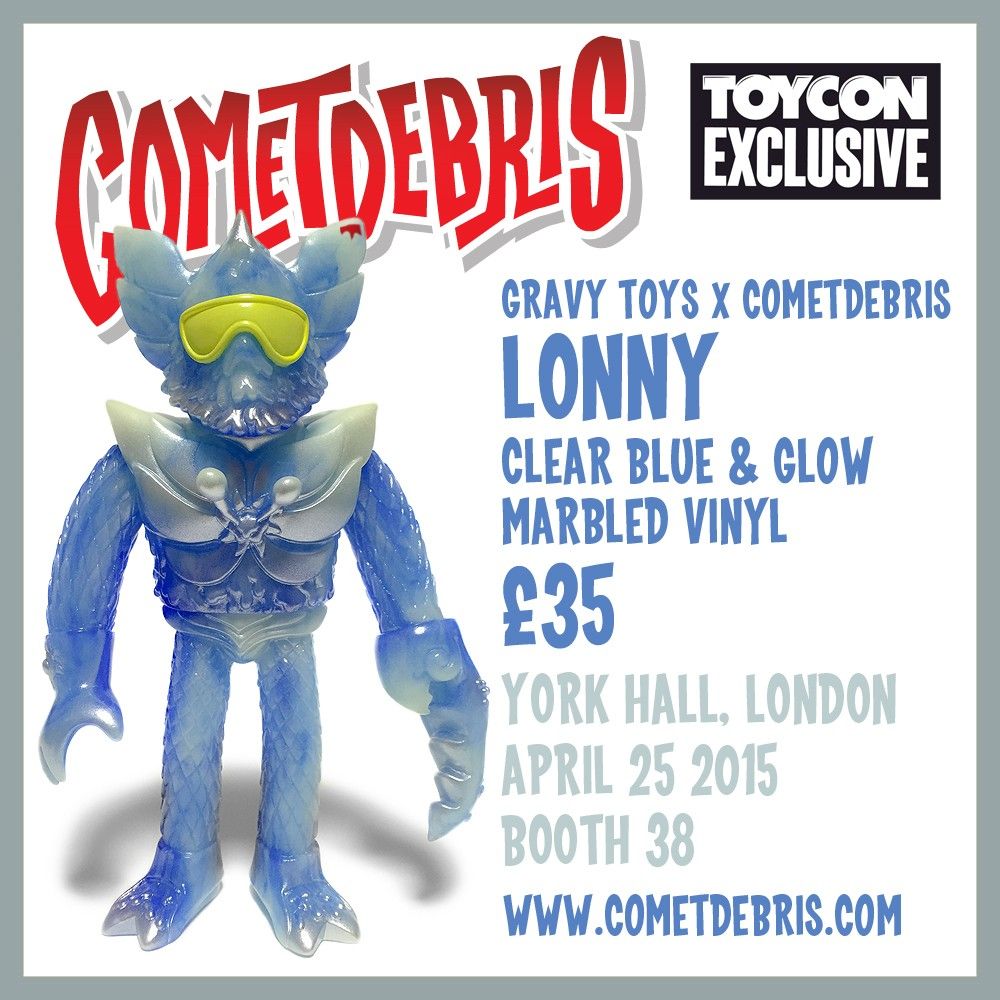 [/frame]
Priced at £35, you'll be able to get your hands on Lonny in 10 days! Booth 38 seems to be the place to hit! Comet Debris is definitely raised the bar in Japanese Vinyl exclusives!