Here's the the first of many Toycon UK releases from Dolly Oblong. Introducing Lucky! This lucky cat started as a paper toy a few years ago and now returns in full resin glory thanks to the one and only @muffinmansculpts. Expect more Dolly Toycon goodness as Toycon draws closer.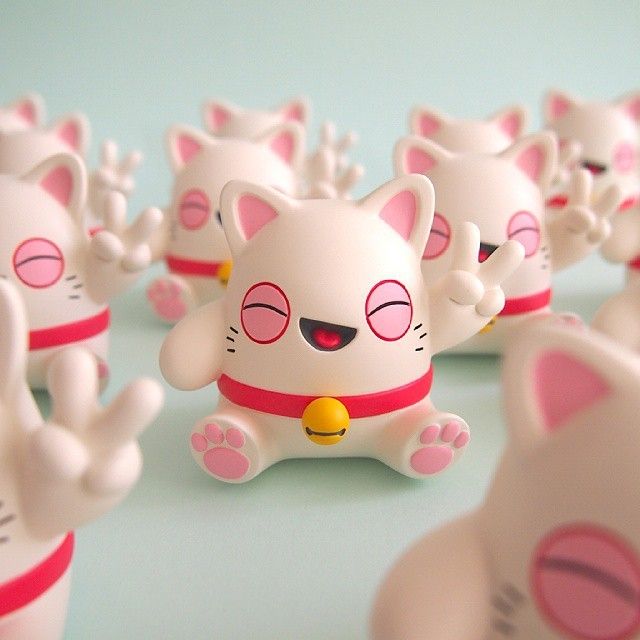 Flawless finish yet again Muffinman and Dolly are unstoppable! dam I just want to bite those fingers!
No news on the run size and prices but as always we will keep you updated. Dolly will be at booth number 4. Need a ticket for Toycon? head over to http://toyconuk.com/
Follow Dolly Oblong's work Via all the social media and if you need a commission hit her up ASAP.