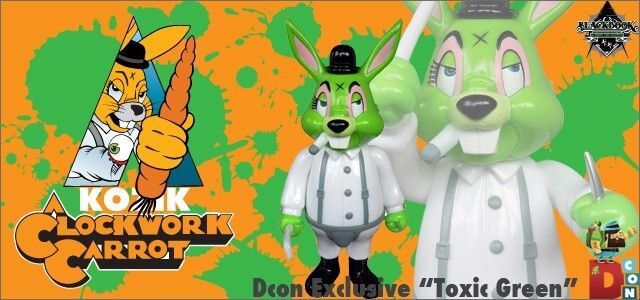 BlackBook Toy are continuing a strong year of releases with an exclusive 'Toxic Green' colourway of Frank Kozik's 'A Clockwork Carrot' at the upcoming DesignerCon 2013.
This is a super limited release of just 50 pieces worldwide!
BlackBook Toy will be sharing booth #318 with Mr. Kozik himself, who will be signing, so if you're lucky enough to be in Cali next weekend be sure to pick one up!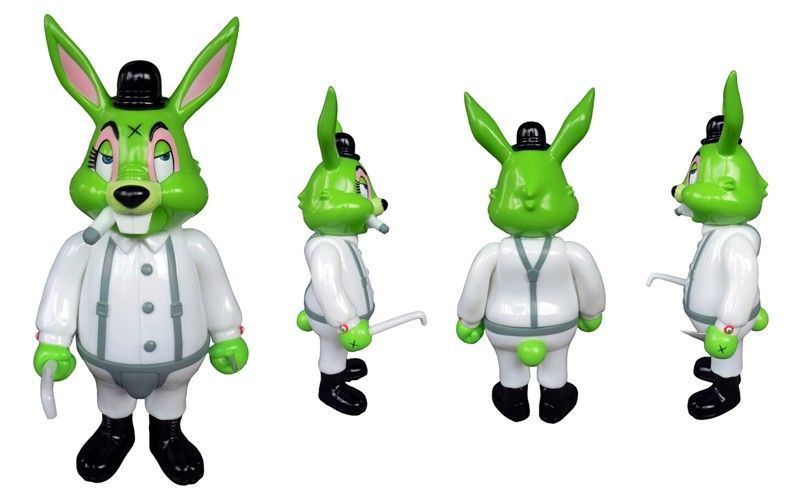 The piece is 11.25 inches tall of soft vinyl and they are currently advertised over on the website at 12,600yen which works out to be about £80 (plus 3000yen/£19 Worldwide flat rate shipping).
For those in the UK, like myself, who are unable to attend, there will be a VERY limited number of this exclusive colourway available online after Dcon ends at: 4pm UK time on the 14th November. [15th November Midnight (Japan), 14th Nov 8am (LA), 14th Nov 11am (NY)]
If you'd like to find out more info about this release, please email [email protected]