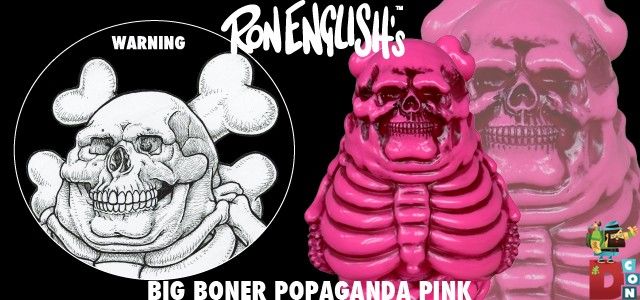 Following the weekend's news that BlackBook Toy will be releasing the 'Toxic Green' colourway of Frank Kozik's 'A Clockwork Carrot', BBT have just announced another funky Dcon exclusive colourway of Ron English's Big Boner.
The Big Boner OG edition was the first piece that I picked up from BlackBook Toy back in September, following the Blackout and GID versions of the piece that was sculpted by T9G. Props to Nigo of BBT for bringing us a fourth colourway of this glorious double moulded monster!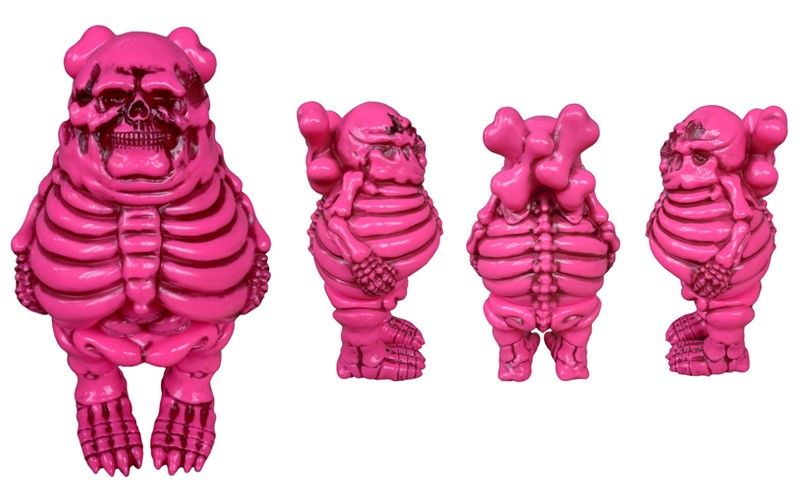 Similarly to the Kozik Dcon exclusive, there are just 50pcs available worldwide and a very limited quantity of the Popaganda Pink will be available online at 4pm on the 14th November for us folk in the UK. So bookmark the link and set a reminder to have a better chance of securing yours.
They will be available for 10500yen (about £67) with a 2500yen (£16) worldwide shipping and handling fee. I look forward to hearing your explanations of ordering a Pink Big Boner on your bank statements.
If you'd like to find out more info about this release, please email info@blackbooktoy.com