We brought you news previously (HERE) that at ToyCon UK 2015, Artransmitte will be joining forces with Peter Kato and bringing us these adorable Bedtime Bunnies. Now we can bring you the official details!
[frame align="center"]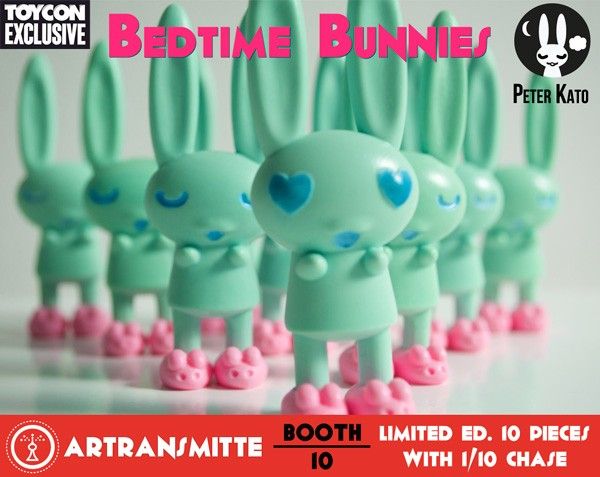 [/frame]
This super limited series (10 pieces) has been hand cast and painted, by Kato, with ToyCon UK colours! As you can see from the image above, there will be 1 chase bunny with heart eyes!!
These will be sold blind box at the Artransmitte booth on April 25th. Priced at £17 each.
You'll have to be quick to get them before they hop away…