Way back in February, when Kidrobot announced that Dolly Oblong would be getting their long-deserved production Dunny, The Toy Chronicle were absolutely overjoyed! You can read our initial reaction HERE. Well, eight months later and we have the Dairobo-Z 5inch Dunny in our grubby mitts, and we're in love. We are just going to say it: Dairobo-Z is the best Dunny ever produced by Kidrobot. There it's out there. We'll tell you why below, first let's take a look at this beautiful Designer Toy. Meet Dairobo-Z!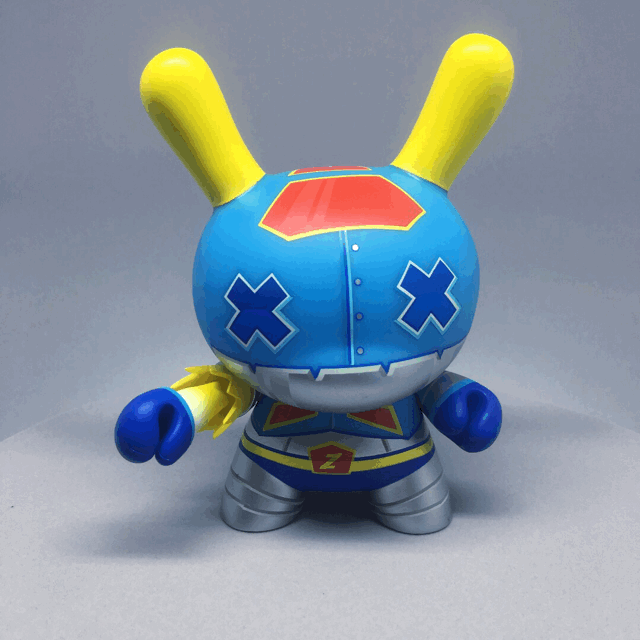 We have long been fans of Dolly Oblong, and it's great to see that their work has been immortalised in a production figure. We salute Kidrobot for taking a chance and adding another 'new' artist to their books like they did with Sekure D recently with the very FIRST 5inch Dunny (Read: Codename Unknown). Kidrobot often does not get the credit they deserve. Folks are happy to bash, rather than recognise the releases that are being put out on a regular basis now. It's great to see, in our humble opinion.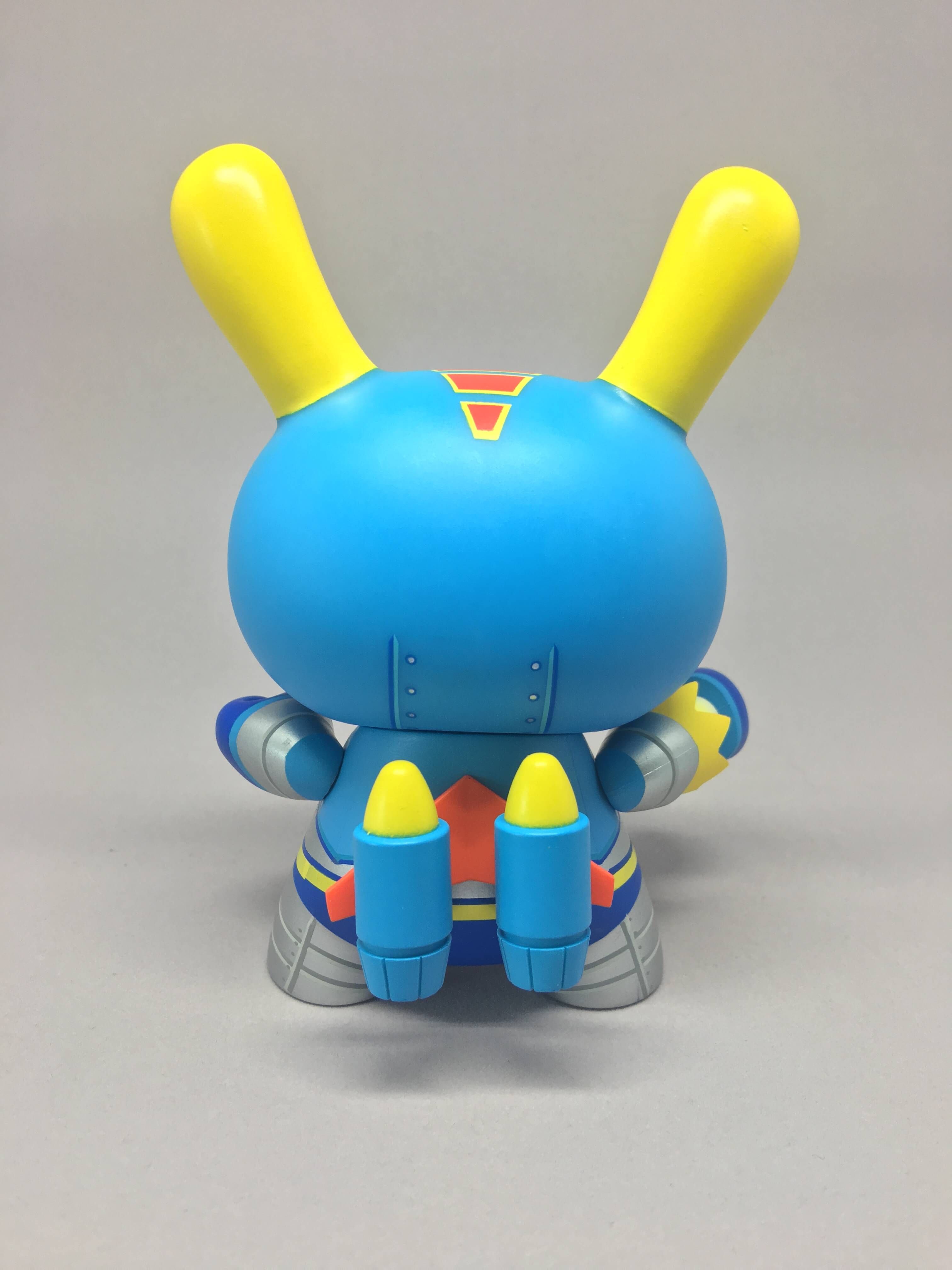 Dairobo-Z is, as we said, beautiful. The design is nice & clean. Simple even, but quite the opposite at the same time. You'll see that the jetpack sculpting on the back of Dairobo-Z is a great addition, we've also got the removable 'blast' arm. The colour scheme for Dairobo-Z is absolutely bang-on. Capturing the essence of the original Dairobo-Z, which was part of the DTA Clutter Dunny show from 2015 (Read HERE). Everything is simple right with Dairobo-Z, and whilst there are some great Dunny releases that have gone previously, Dairobo-Z is THE greatest Dunny ever released by Kidrobot.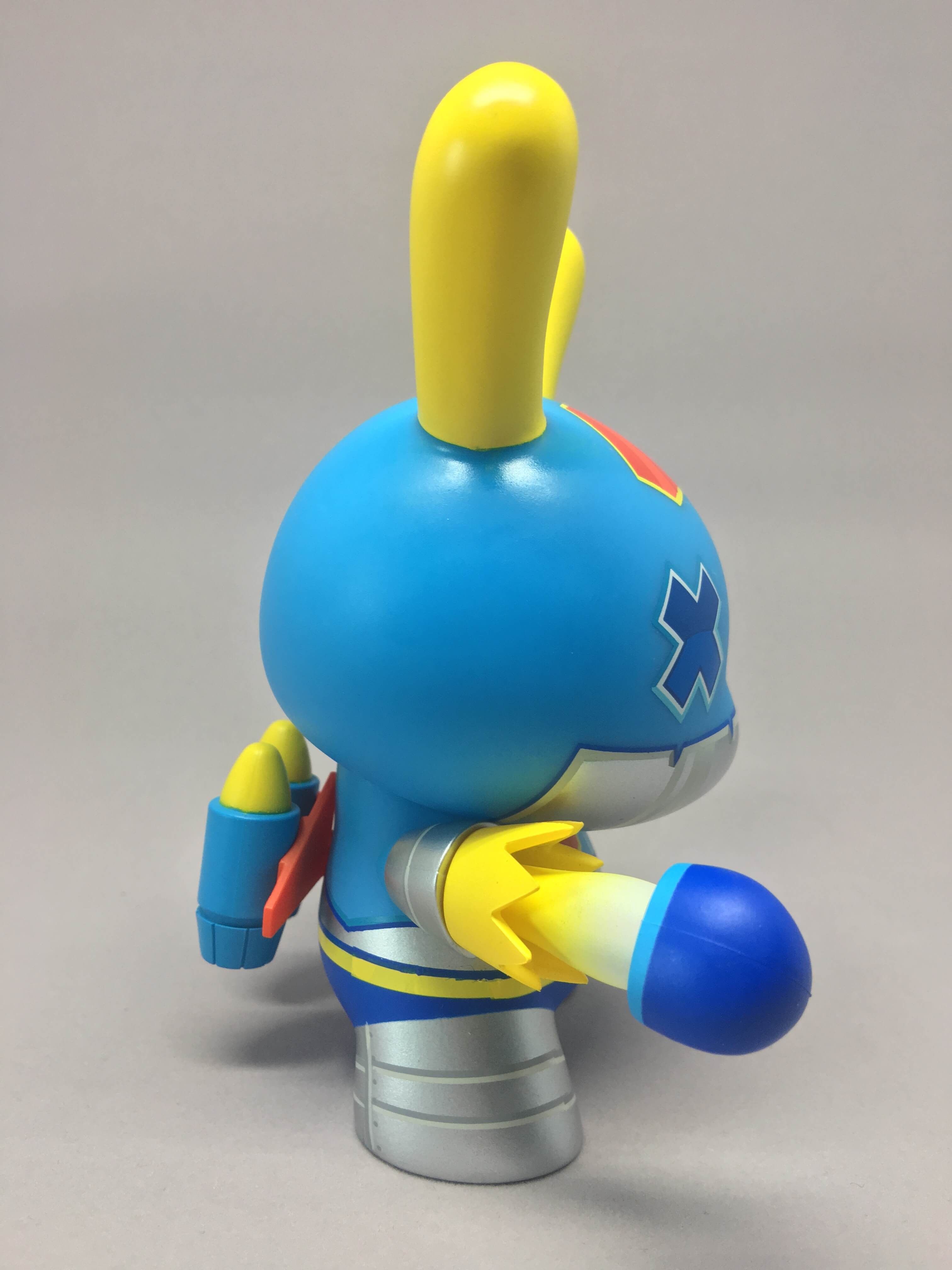 We are also loving the open-faced packaging we've seen lately from Kidrobot. The box for Dairobo-Z is neat too. Got all the colours of Dairobo-Z going on, with a cool illustration on the back. Very nice, as you can see below…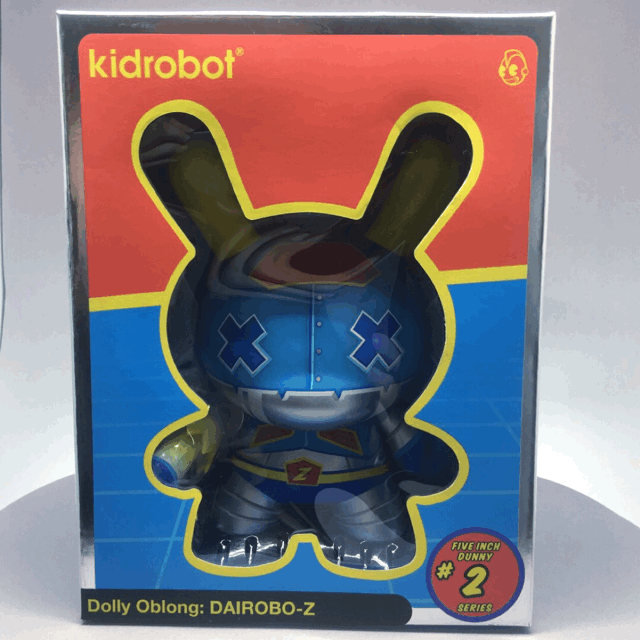 If you're interested in adding Dairobo-Z (you should), then you can pick this 5inch Dunny over on the Kidrobot store HERE for $34.99/£27.
Please go check out Dolly Oblong on Facebook, Twitter & Instagram. Also thanks to Kidrobot for sending over Dairobo-Z for us to review, you can follow KR on Facebook, Twitter & Instagram too. Get on that.