Klang customs AKA Darren Clegg makes a return to customising. Ready to be unleashed, is his take on the Manga "Attack on Titan" combining two timeless platforms the Muttpop Tequila and Kidrobot Dunny. The ideal tequila platform with that beast of a pose was perfect for the Titan. We are impressed with Darren's skills, improved a lot over the years for sure. Great vision and choice making it into the Tiatan. The exposed muscles must of taken a while and used my muscles as a reference HA.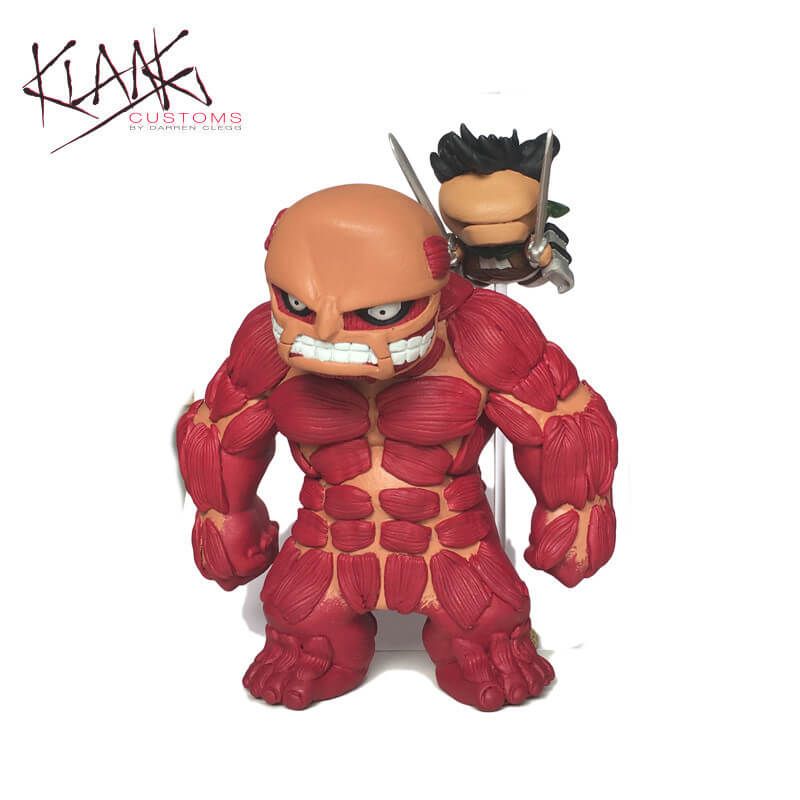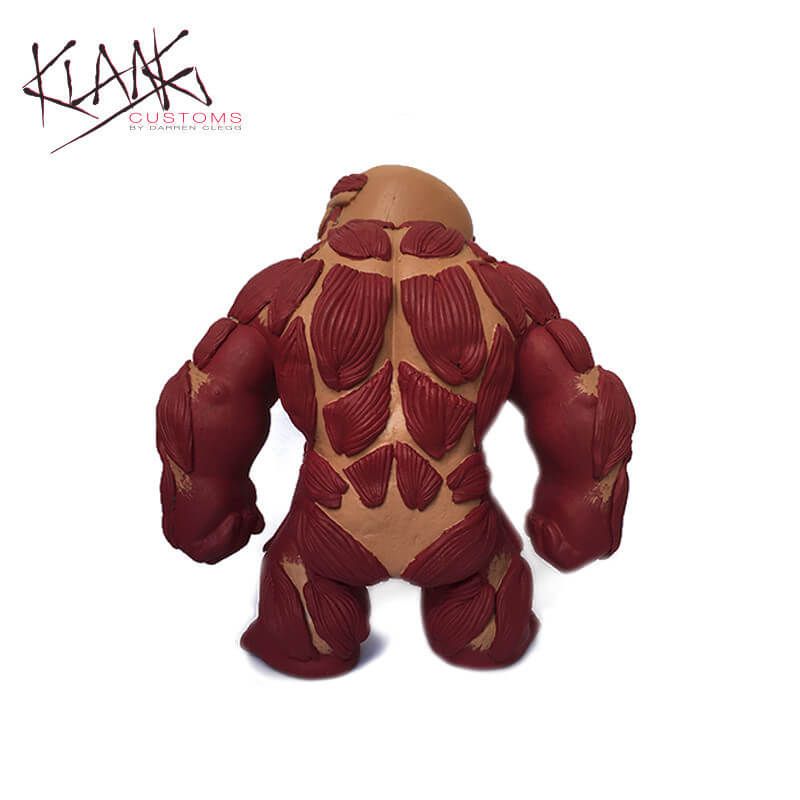 Good idea from Darren using a clear rod to make it seem Mikasa Ackerman is doing a little air time.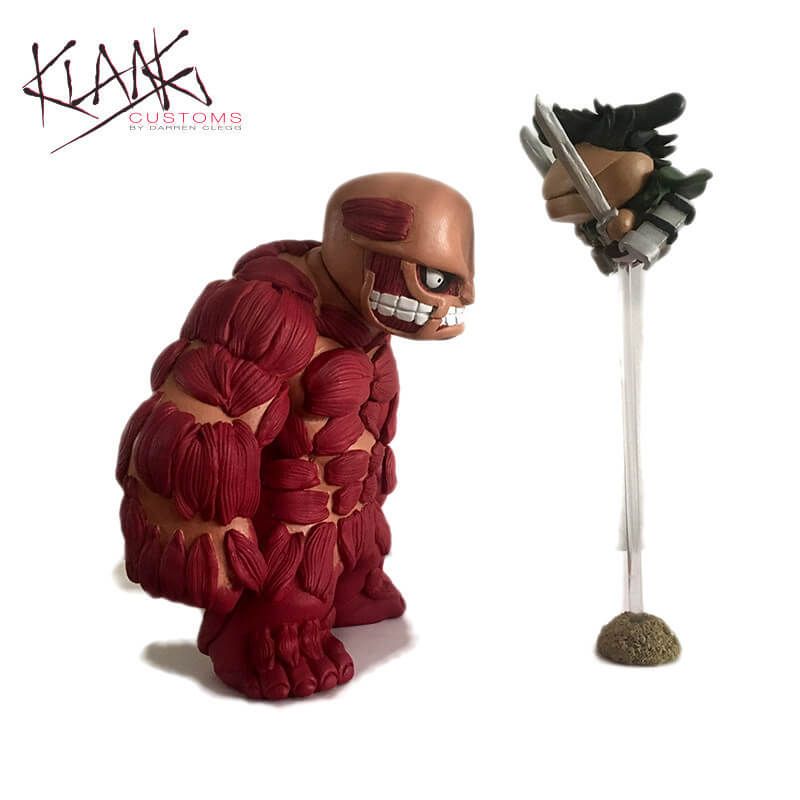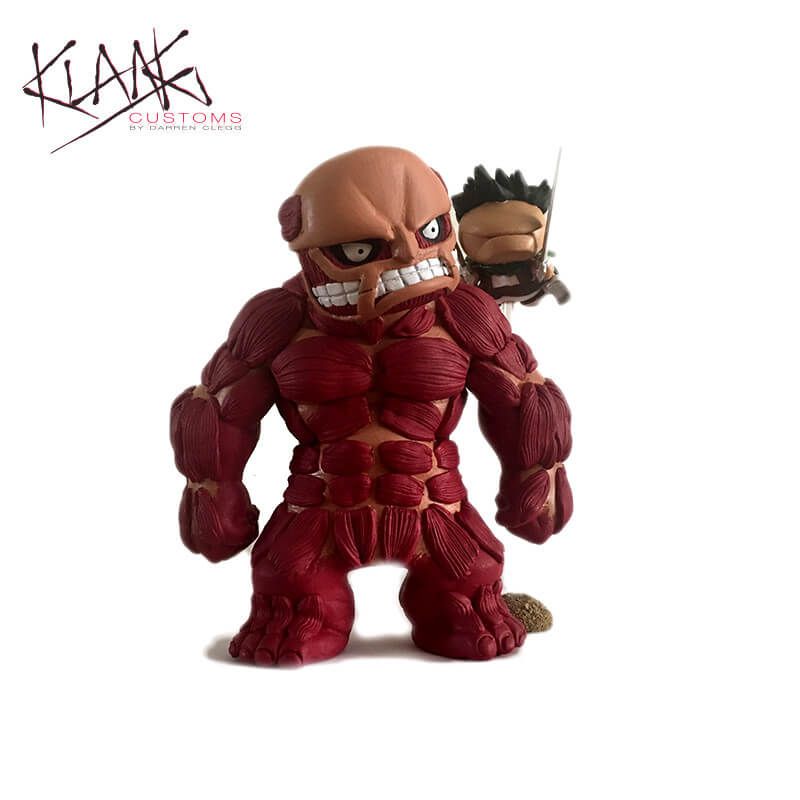 If you're wanting to own this badboy, you'll be happy to know that this fantastic set is a one off custom Priced at £190 at https://www.collectanddisplay.com/
You can check out Klang Customs on Instagram and Facebook.