MAD CHICKEN FIRED & SAUCE is a resin toy by Thai designer WARHEAD. Warhead recently visited Singapore number 1 vinyl toy shop OZZO collection and Mike the owner upload a photo onto his Instagram what showed this crazy looking Chicken Drumbstick "Mad Chicken Fried & Sauce" Today WARHEAD has finally released a little info on how to own one of these. But be warned, don't try to eat them.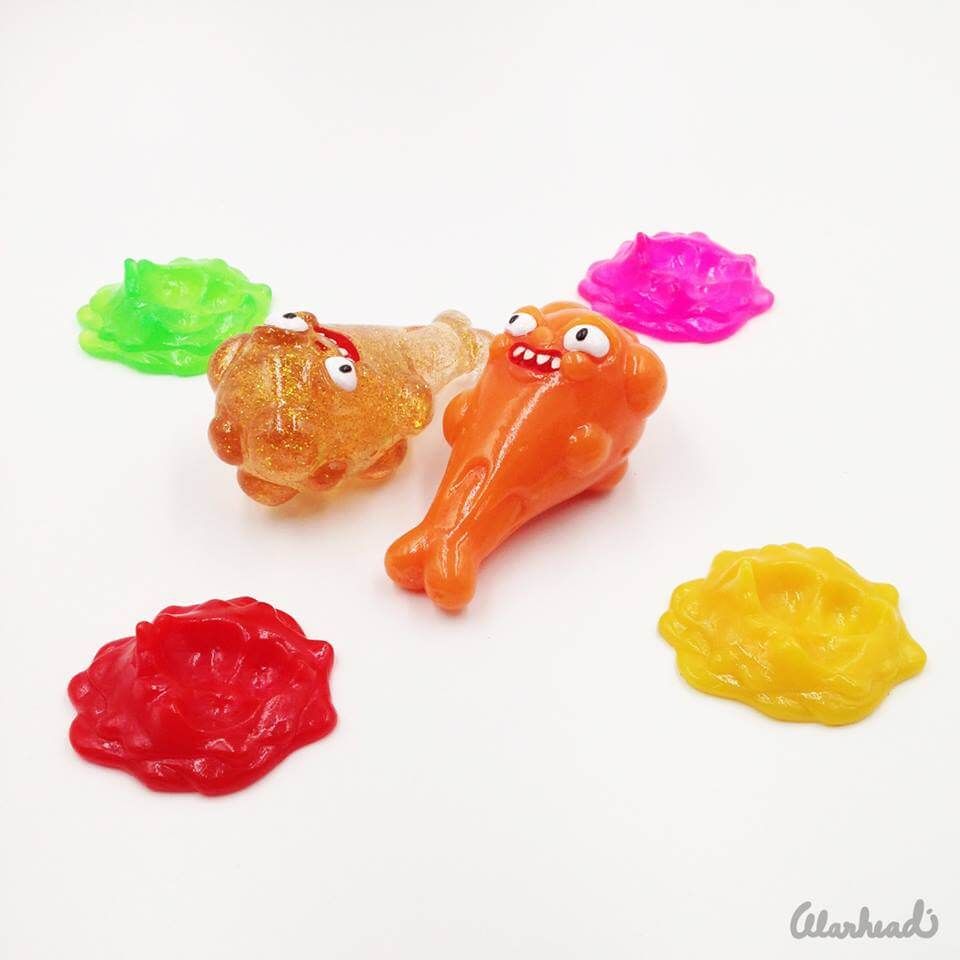 They are now ready for pre-order (pre-cooking)
There are two colours to choose from
– Solid Orange
– Colors Mixed gold glitter gold.
Limited Color 10 pieces.
In one set consists of fried chicken 1 PCS + Base 1 Pcs Sauce (sauce now there are 4 Red, yellow, Pink, green)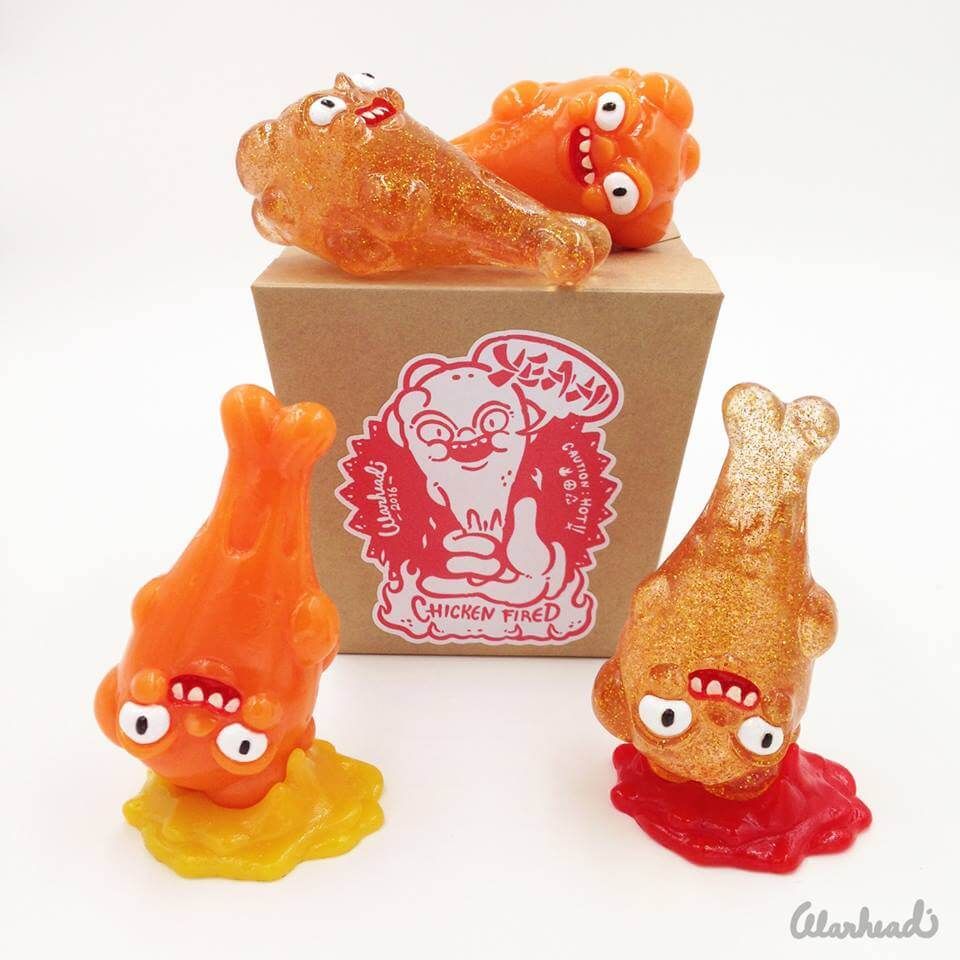 Having the sauce as a stand is a great idea from WARHEAD. Look good with or without the sauce.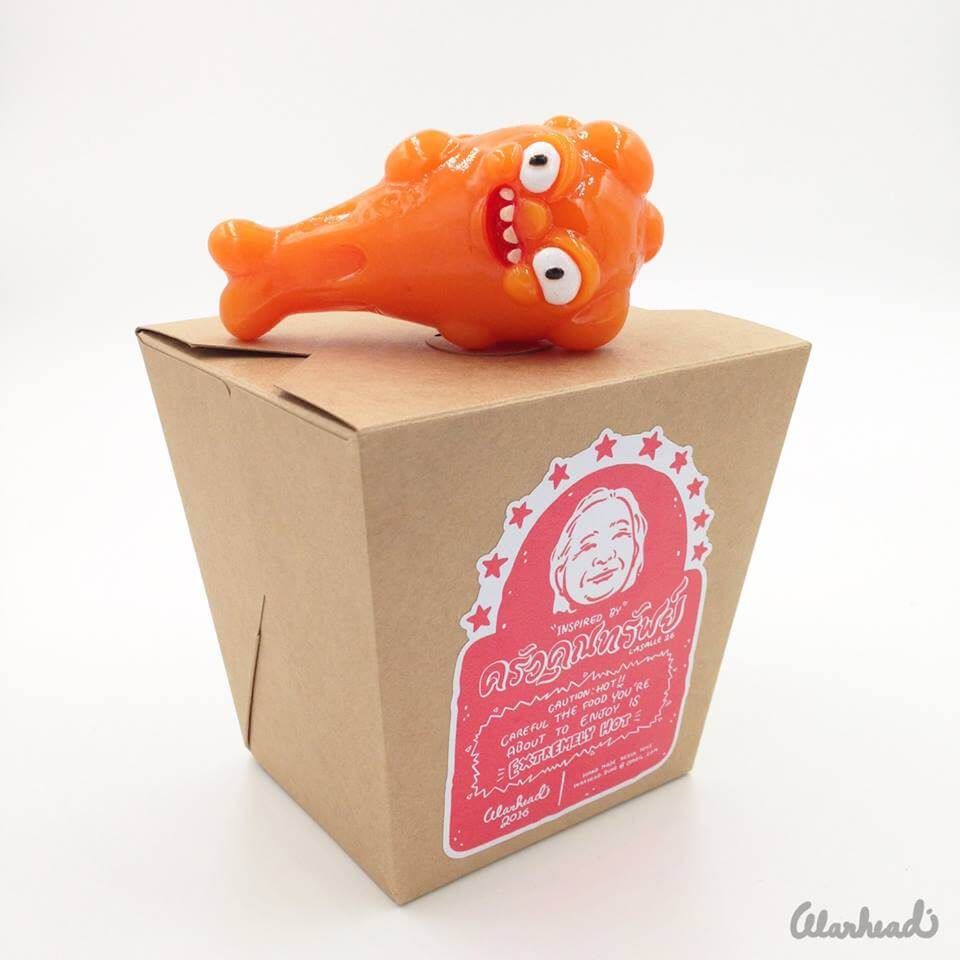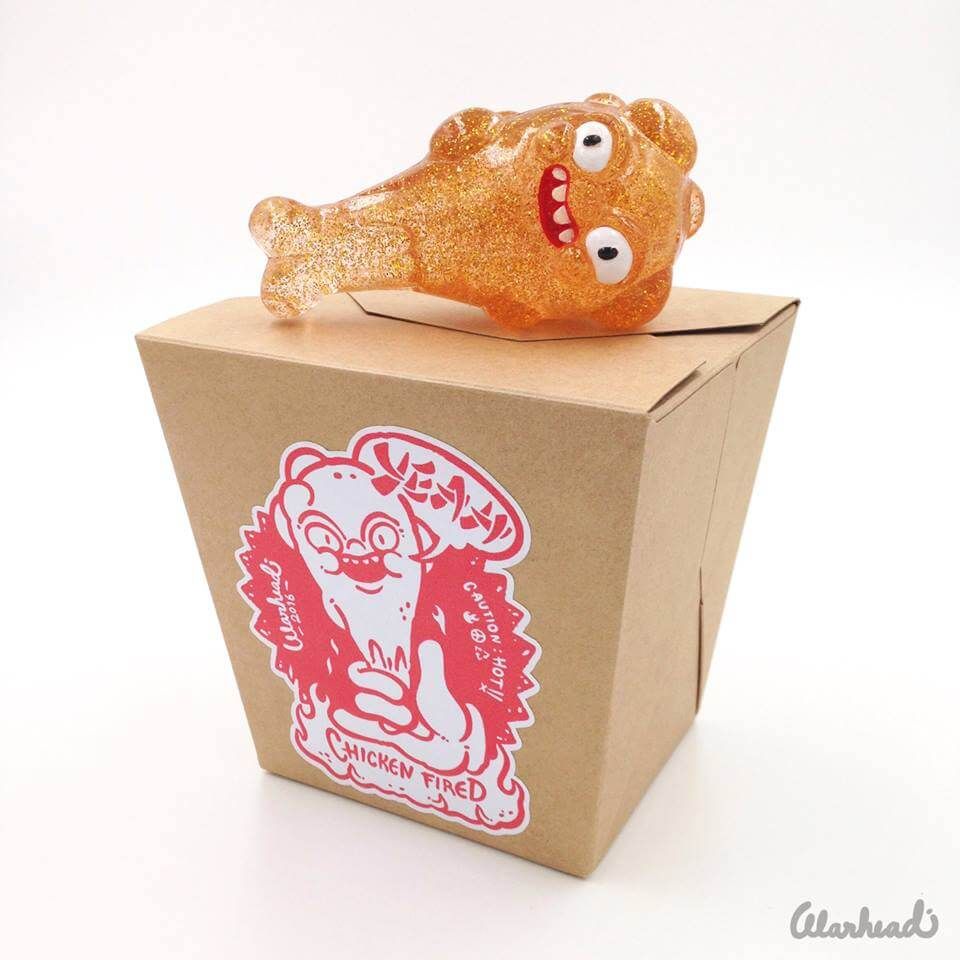 100% HANDMADE RESIN TOY Design & Sculpture by WARHEAD priced at Price 700 baht per set. 4inchs  when uneaten to pre-order email [email protected] on Inbox message WARHEAD on Facebook HERE.