They say good things come to the people who wait. We'd say F it we want to see it now! like the premature Samurai Skullhead tease from Pobber last year HERE. Today Pobber showed the world the wax model of Jon-Paul Kaiser, Huck Gee Samurai Skullhead. Ready to be casted? Singapore Comic Con is getting ever so close. It wouldn't surprise us if Samurai Skullhead makes it's debut at STGCC 2016.
"I designed the figure, Huck designed a different colour-way, which includes a separate face sculpt. Can't wait for this! "- JPK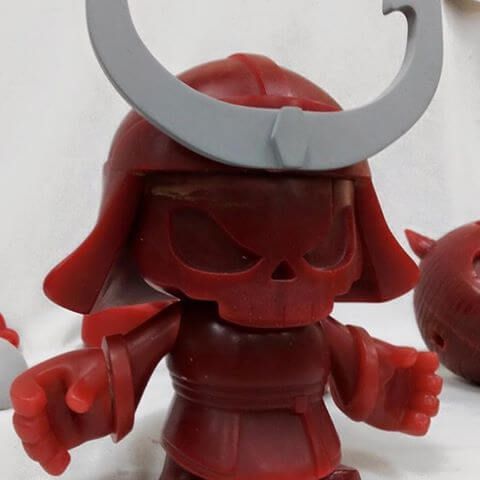 This mix of Jon-Paul Kaiser's Samurai with Huck's Skullhead into a vinyl toy! vinyl dream for us. Stay tuned for more news.