There's something about Naomi Knaff. You can feel the mystery surrounding her creatures, resin Kaijus often colorfull in a way that is her own. Sometimes you get a Lovecraft vibe out of them, but then she changes her game and comes back with european tales about werewolf's (read HERE). To say the least her work is unique and leaves no one indifferent so we're always glad when a new release happens. This one is quite special, she's about to release an improved version on one of her first toys, meet Cellma;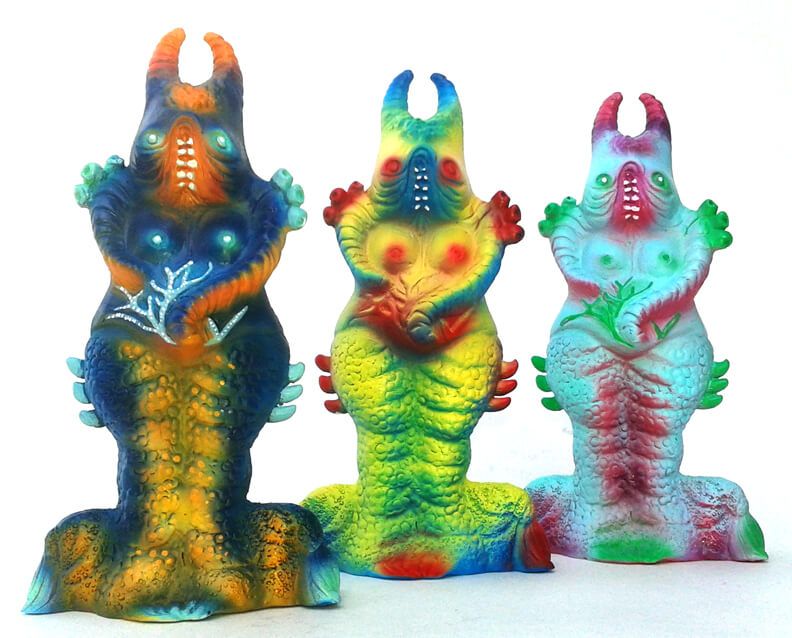 Cellma measures 5 inches high in solid resin. Painted in vibrant colors just the way we need from Naomi.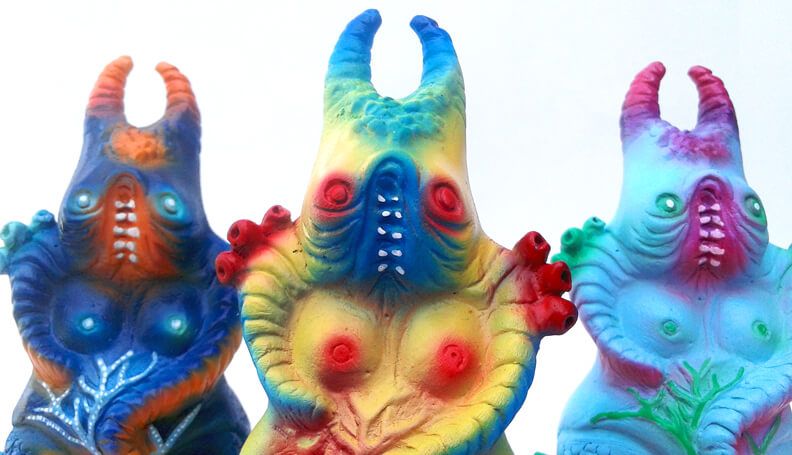 They will be available sometime next week for $60/£45 each at http://www.naomiknaff.com/!
Can you feel the siren song? We sure can!
Show Naomi Knaff some love on http://www.naomiknaff.com/, Instagram, Twitter & Facebook.