Oh Yes! Yes! Yes! Kidrobot sure know how to make The Toy Chronicle happy on a Monday! The buggers from Boulder teased an addition to the previously announced Sekure D 5inch Codename Unknown Dunny. Joining Sekure D with this newly sized Dunny will be newcomer to the Kidrobot Production Family – DOLLY OBLONG!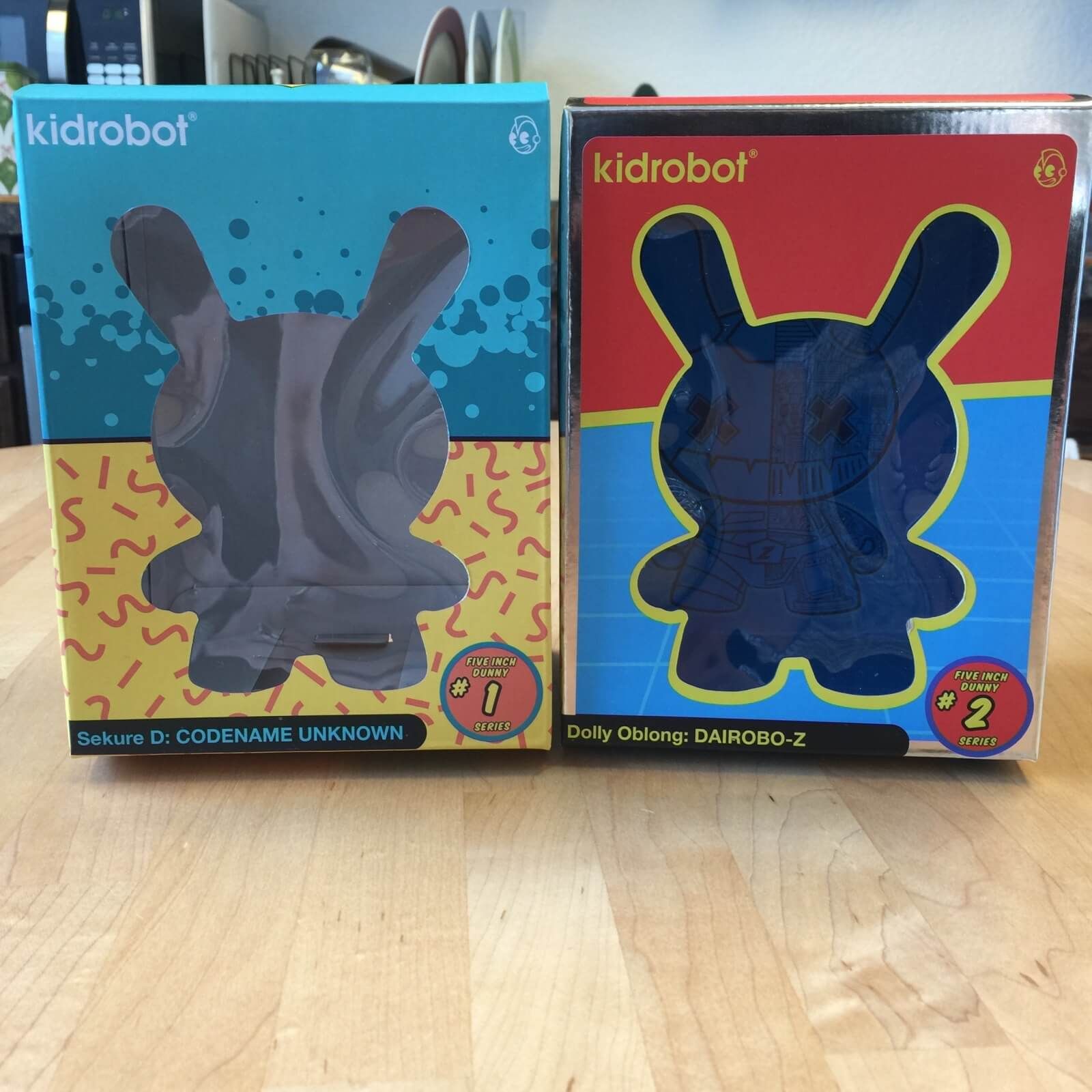 We are so happy that Dolly Oblong will be getting a new Dunny Production. Congrats! From the image teased above, Dolly Oblong will be releasing their 'Dairobo-Z' Dunny, which was a custom Dunny from the Clutter Custom DTA Dunny show in 2015. We just hope that Kidrobot have incorporated the blast-off arm! Fingers crossed.
Lucky enough to be heading to this years Toycon UK? well you're in luck as Dolly Oblong will be exhibiting again at ToyCon UK.
Check out our interview with Dolly Oblong studio HERE.
You can check out Dolly Oblong on Instagram, Twitter and Facebook.