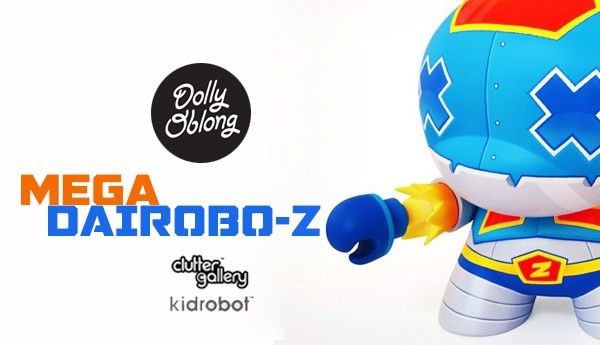 I was so happy when I saw Dolly Oblongs name come up for the DTA Dunny show! and Dolly's 8inch Dunny piece did not disappoint at all. Dolly chose to use her classic Dairobo-Z  design but beefed him up with a bad ass detachable blast piece which can be connected to the right arm. Surely Dairobo-Z  will protect all the other Dunny's at the show.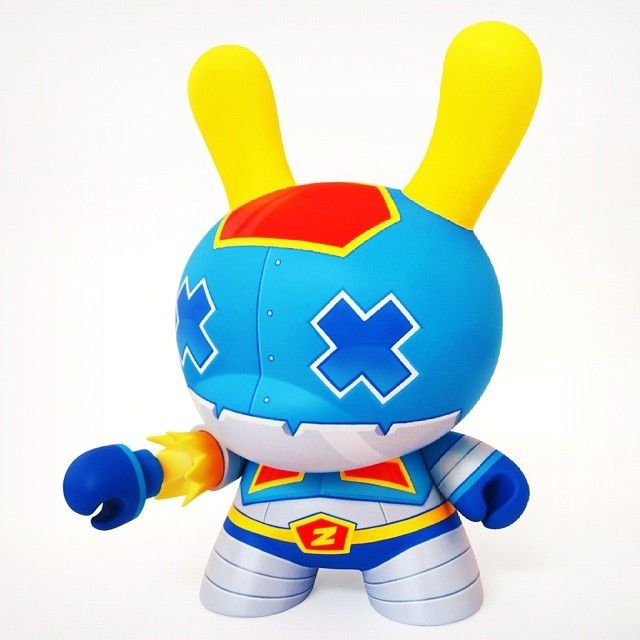 Another fantastic Idea with superb finishing as always both the front and back of the Dunny. That firing had was another winning idea. How has Dolly not got a production art toy yet? Kidrobot SIGN HER UP!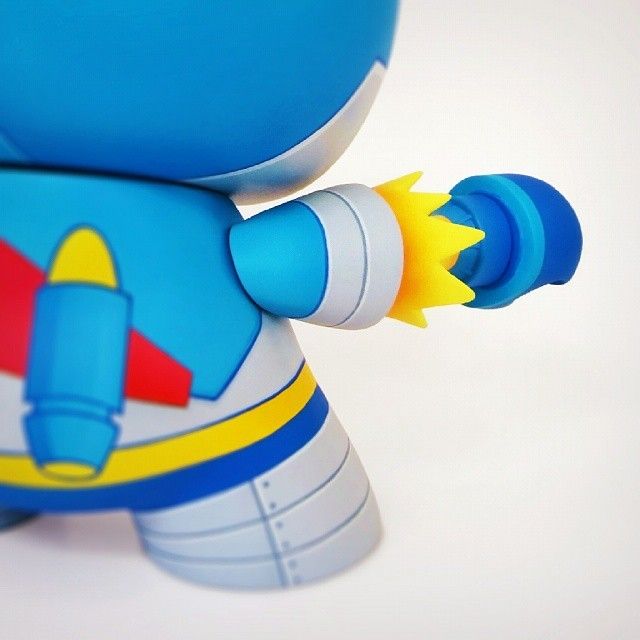 If you are in the area and want to check out all of the amazing pieces in person , doors opens at 6pm on Saturday, Jan 10. If you aren't able to attend the show but are interested in purchasing or seeing the full reveals, please sign up for the preview list by clicking on http://www.cluttermagazine.com/about/gallery-preview-list. Full reveals on Saturday will be live at noon and advance purchases begin at 2pm. You can visit the online shop now at https://shop.cluttermagazine.com/gallery/536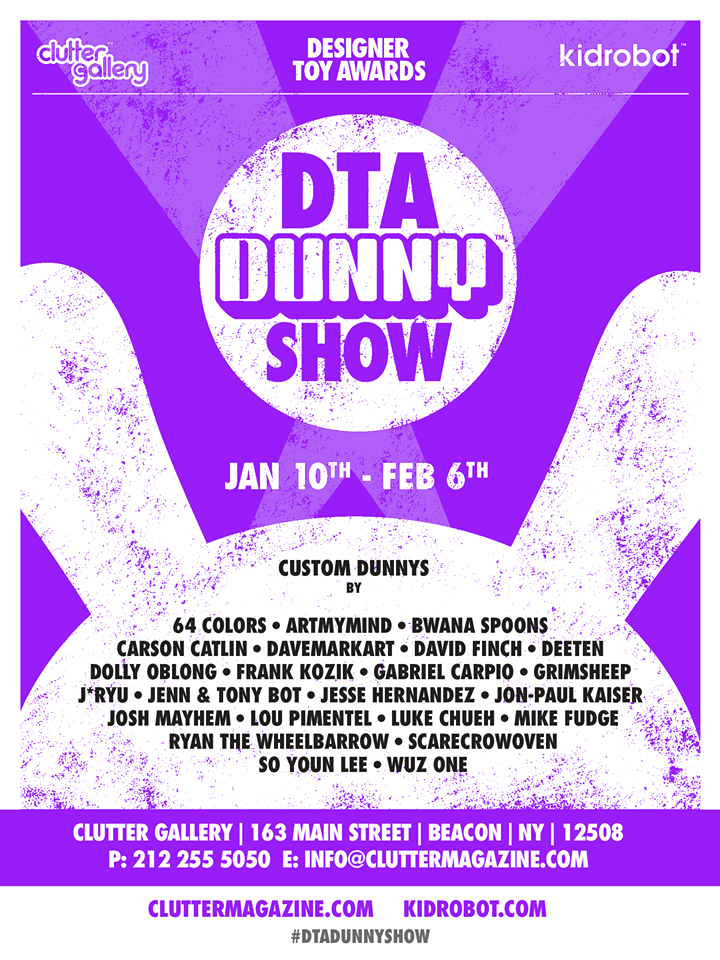 Follow Dolly Oblong's work Via all the social media and if you need a commission hit her up ASAP.
(all photos are taken from Dolly Oblong media sites)