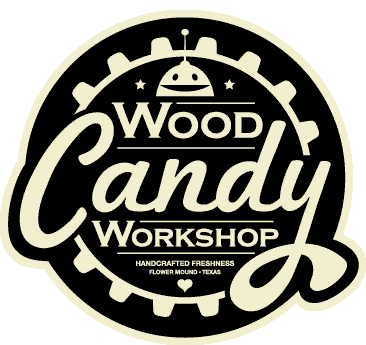 If you followed TTC on the Run up the the last DCon then you will have seen the work of Wood Candy Workshop and their amazing interchangeable wooden toys see all the posts here.Well the guys are back with a very cute looking guy, ladies and gents please meet Huxley….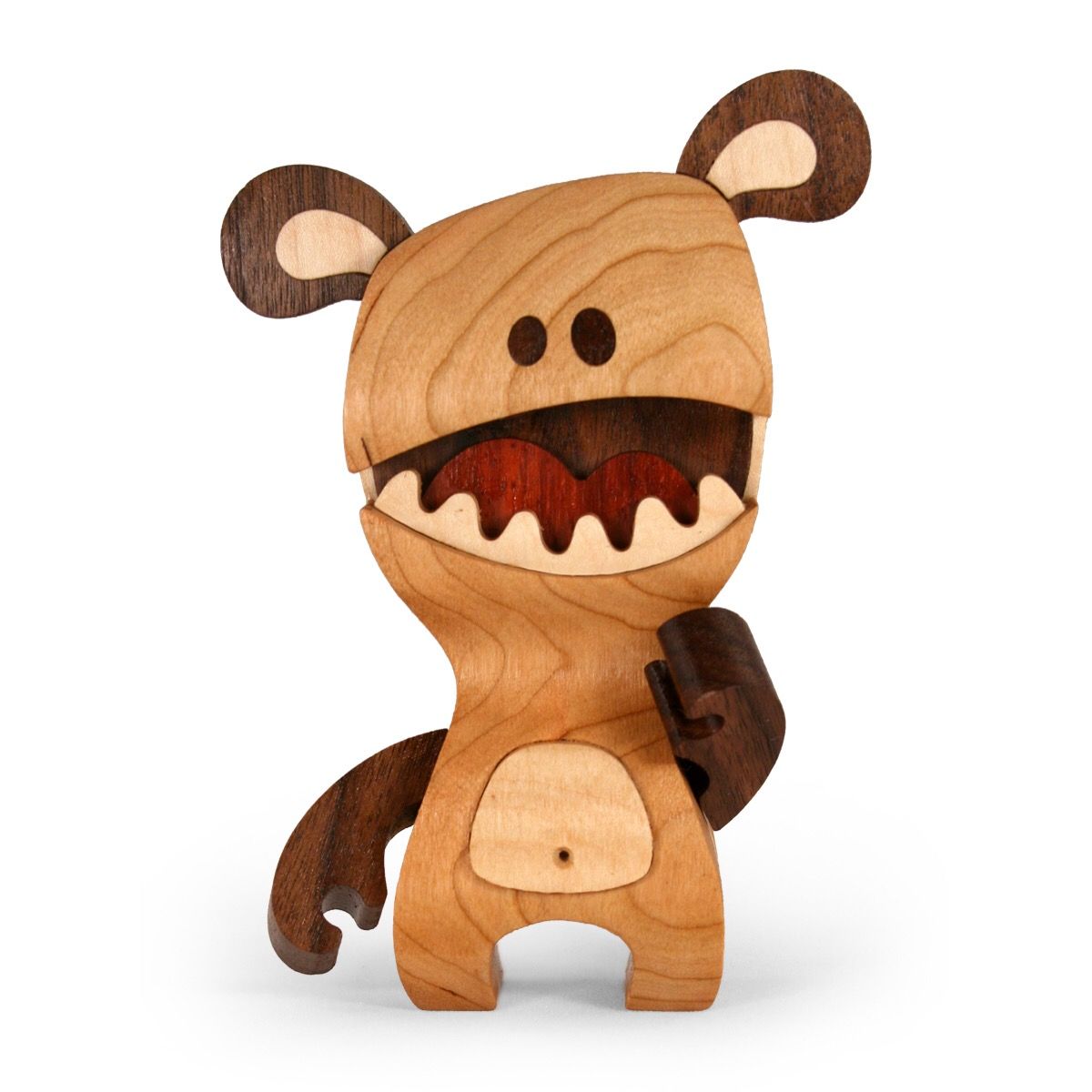 Huxley is designed and handmade in Flower Mound Texas, and is c
omprised of 4 species of wood Cherry, Walnut, Maple and Padauk
hand rubbed in satin finish oil and topped off with beeswax.
This piece is limited to 48 pieces world wide And c
omes in muslin sack with a cherry engraved numbered tag.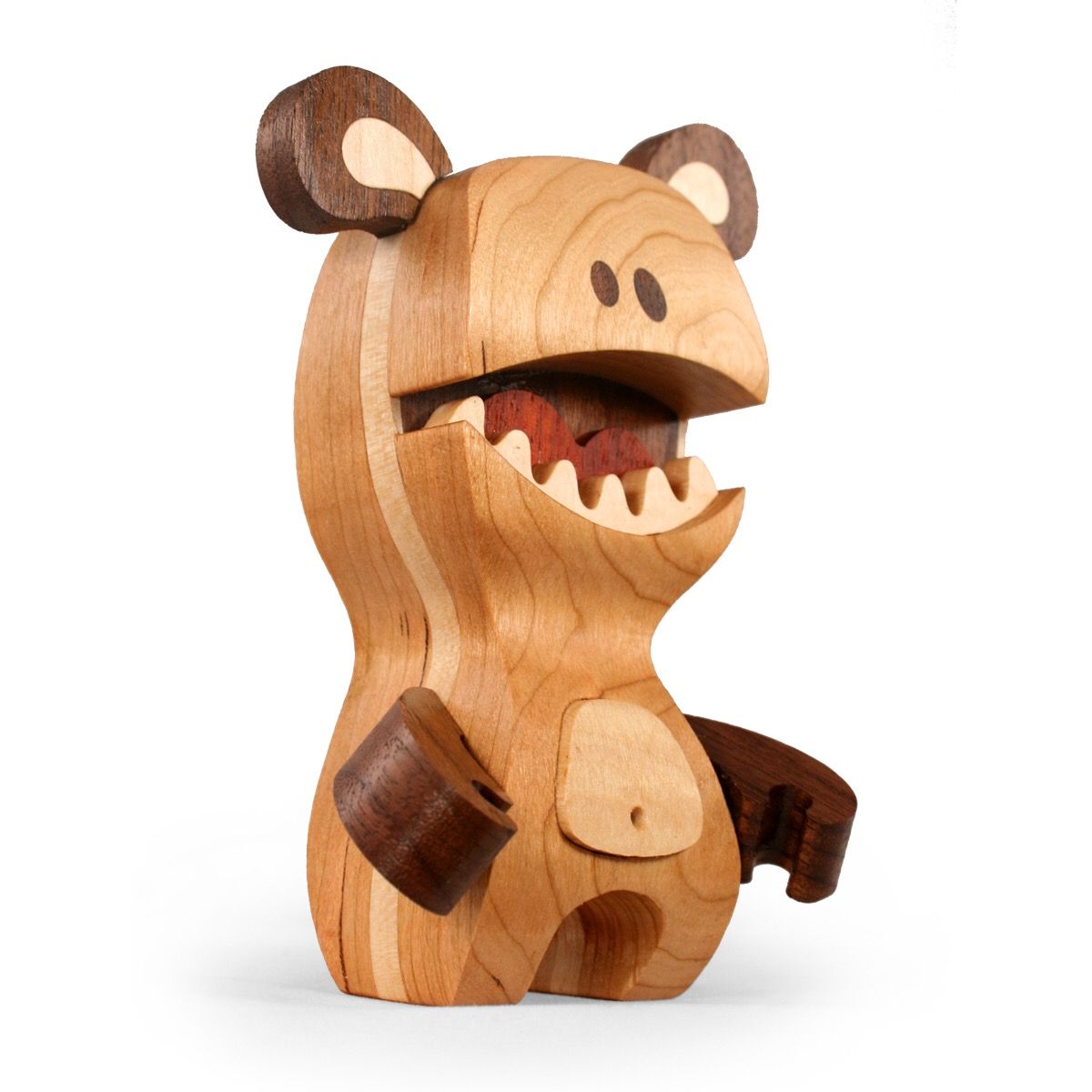 This beautiful work or art stands approx. 5.5 inches tall, features e
yes and ears that are inlaid and comes with m
agnetic articulation in the arms.
He drops March 31 at 6am central time and is p
riced at $99.00 USD (plus shipping)
(One per person / household on day of release)