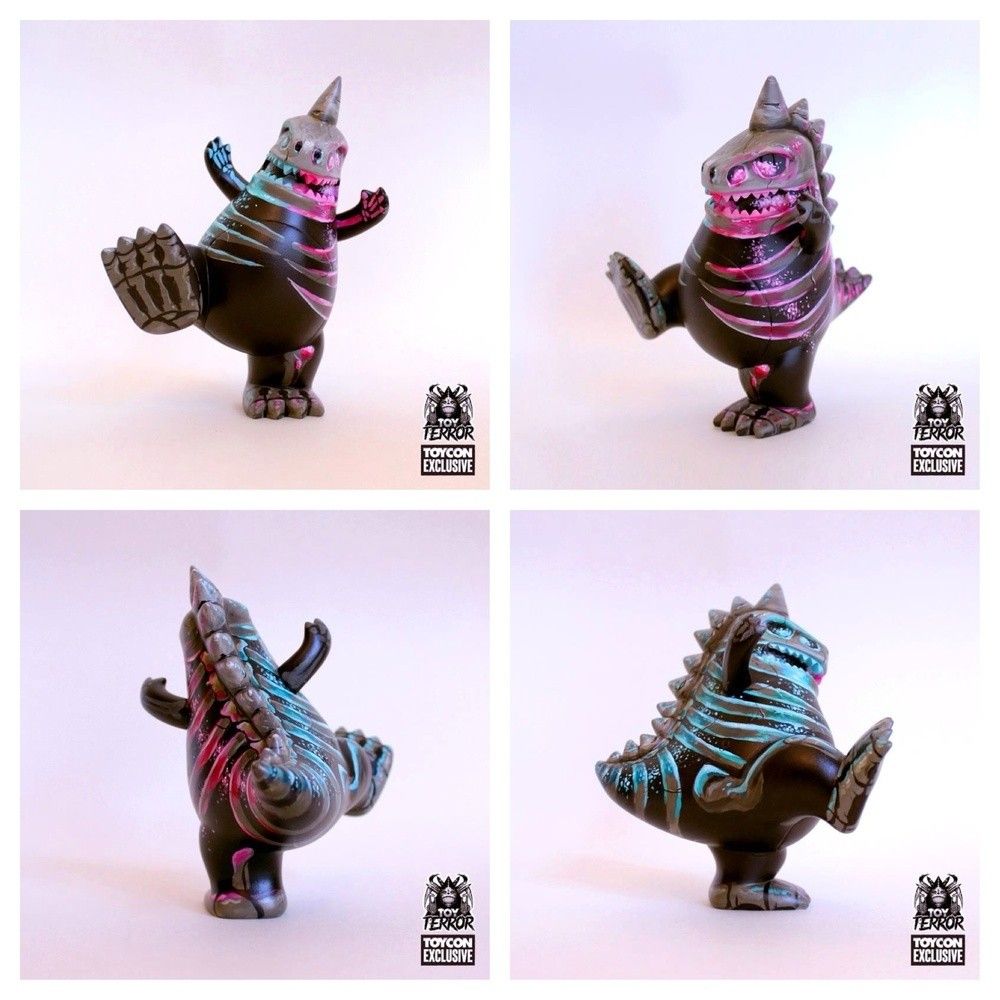 A limited selection of one-off handpainted custom pieces from Toy Terror are now available online on the BigCartel store.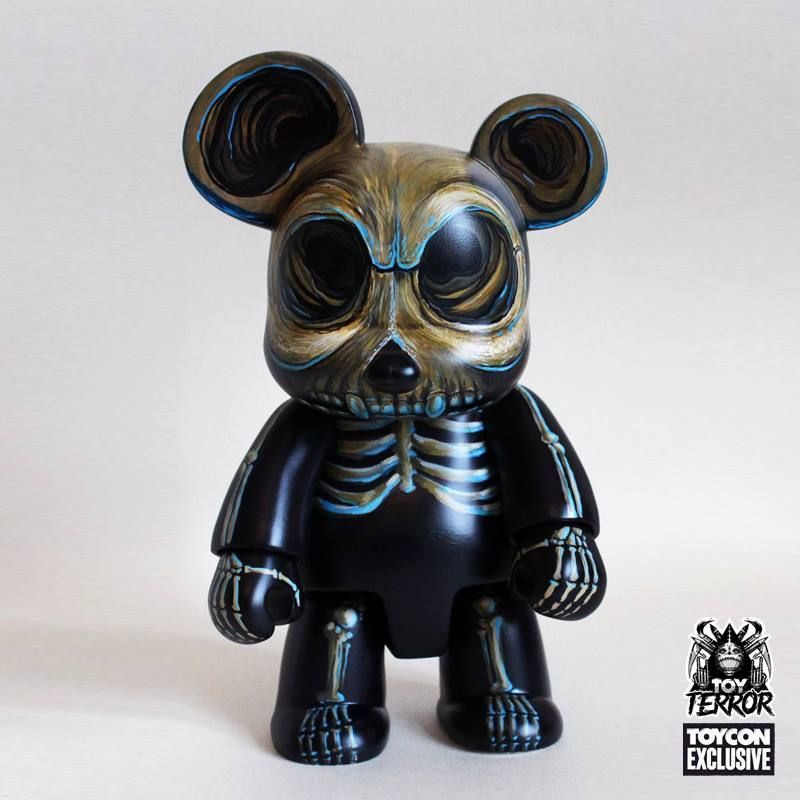 They were first showcased at ToyCon UK 2014. Pieces include 'Spirit of T-Con' custom T-Con the Toyconosaurus, a colossal 11″ Eeerz custom and 'Mousekele' an 8″ Bear Qee and more.
Please contact me (Rich) for any enquiries or further info on any of the pieces at [email protected]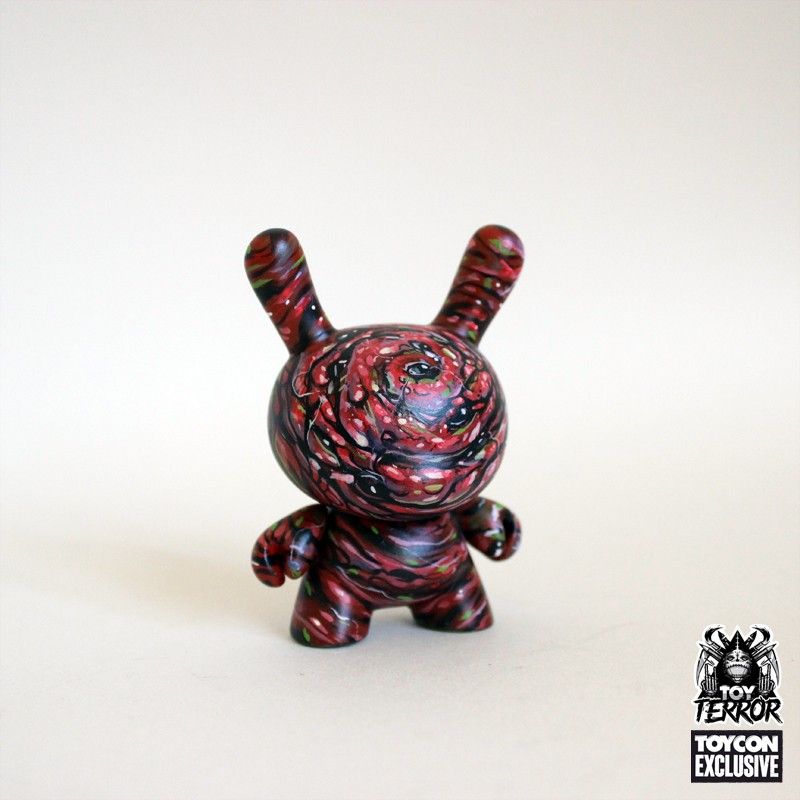 If you're interested in commissioning a custom piece, don't hesitate to get in touch HERE and also check out the Facebook page and Instagram.