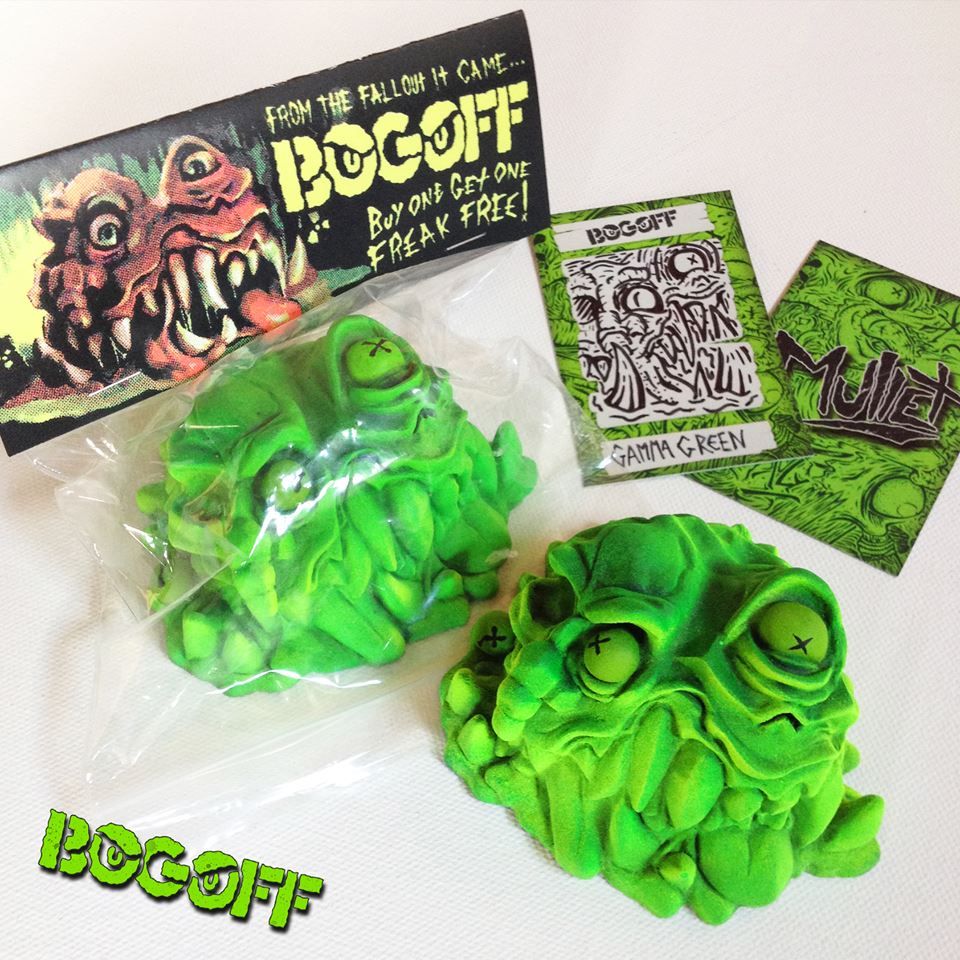 If you missed out on The Toy Chronicle booth at ToyCon UK (how could you!) and didn't get to check out the UK artist Mullet's recent rad(ioactive) creations, don't fret, as they are now available online on his BigCartel store!: shitnsick.bigcartel.com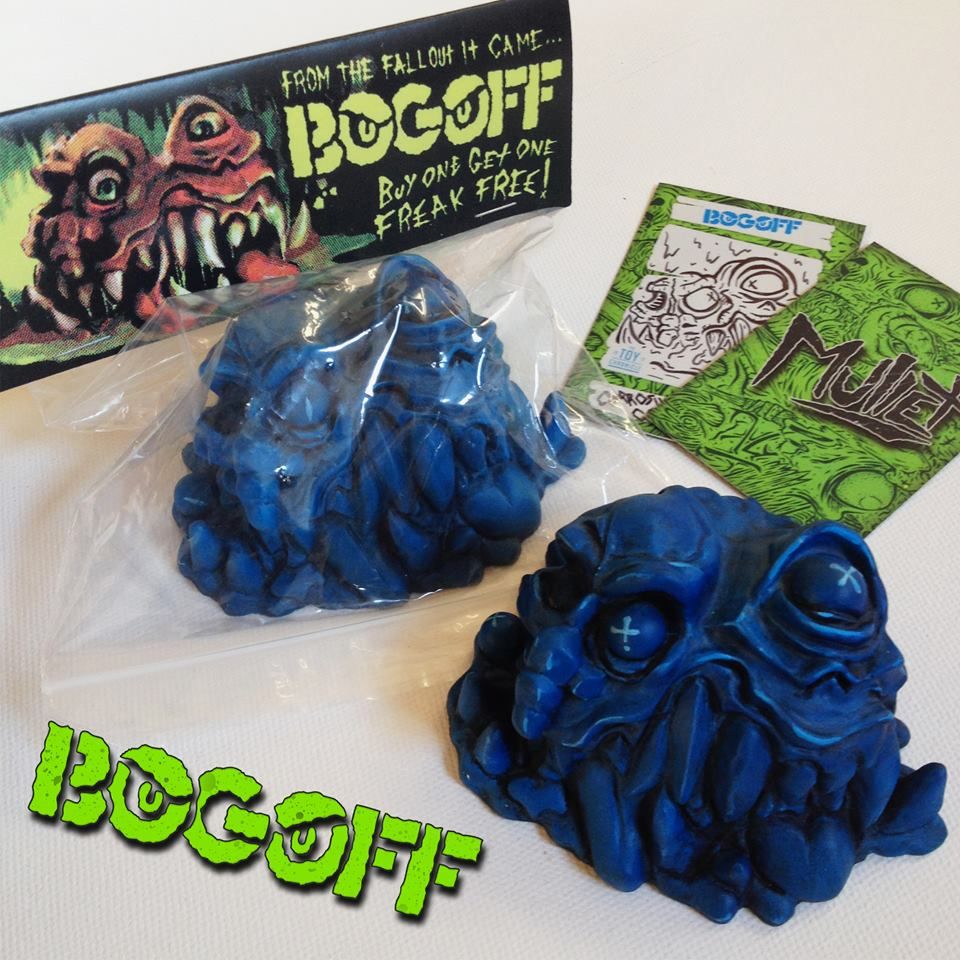 'Bogoff' is available in Gamma Green GID edition, limited to 10 pieces at just £30 each (they glow like crazy!) and also in an exclusive ToyCon UK Blue edition, which is limited to just two pieces.
They're an original hand sculpted piece, cast in resin. Painted with emergency grade glow in the dark paint, black rub and hand painted details and come bagged with a very cool headercard and sketch card too!
The product of one putrid night of hot'n'sweaty troll love; Bogoff is the bastard conjoined offspring.
Birthed in the darkness, an extra head wasn't all they got.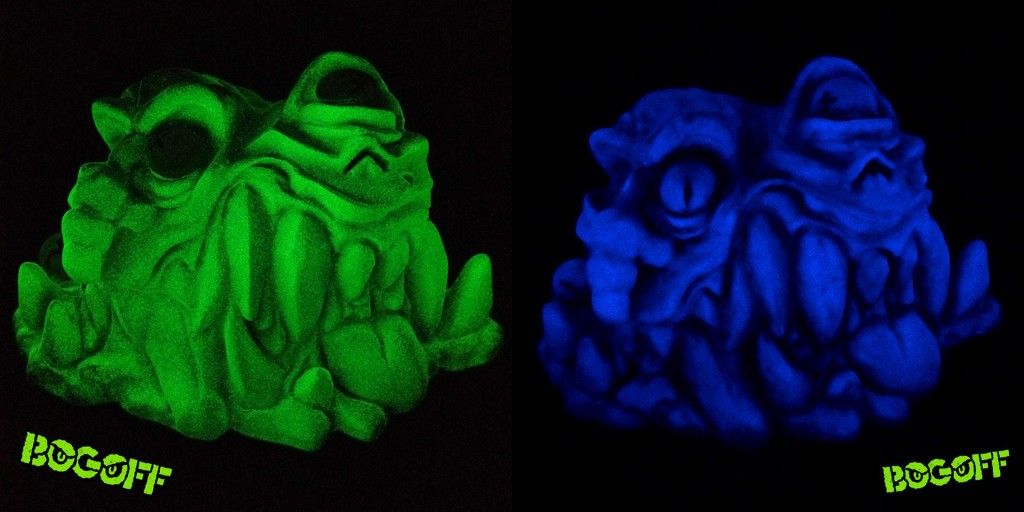 I really enjoyed speaking with Mullet at ToyCon and hearing his process behind the creation of these pieces, especially the GID finish to the Bogoff's, and they are sure to light up your shelves.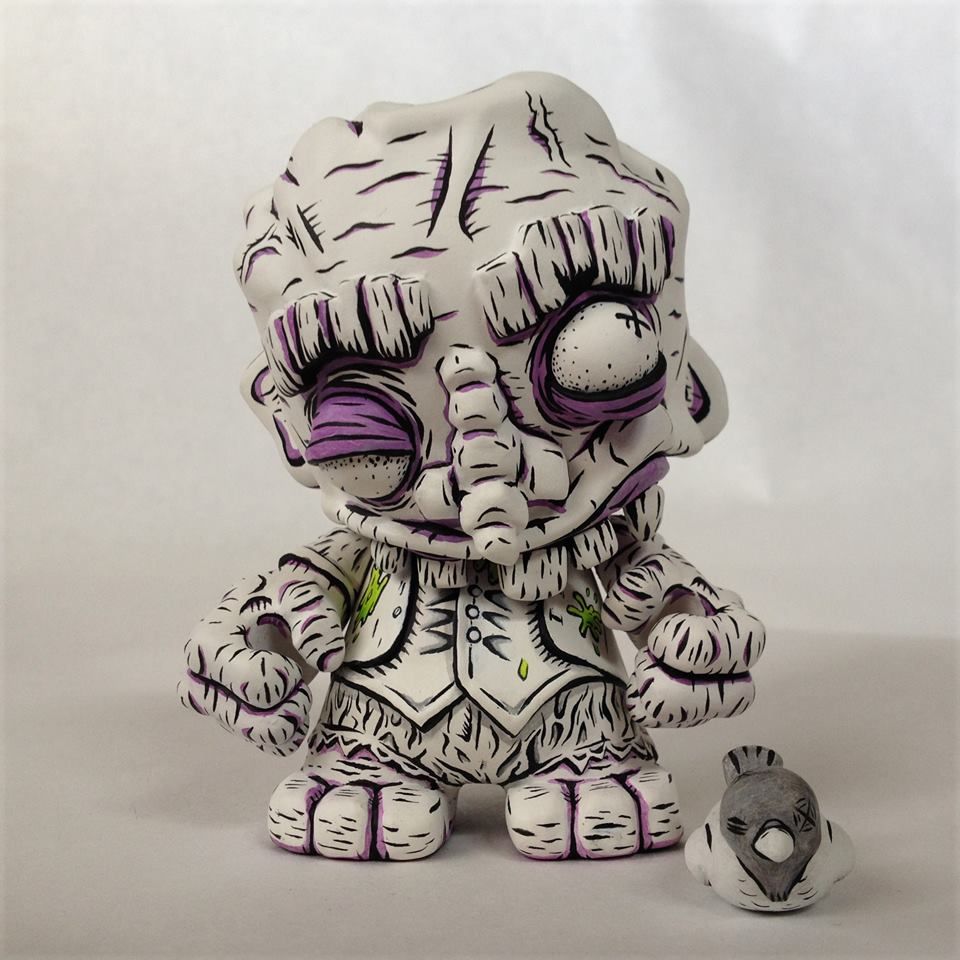 There is also the magnificent and highly detailed 'Lord of Glamis' custom 4″ munny, as featured in our 'Great British Myths and Legends' series, exclusively showcased at ToyCon UK 2014. The piece has hand sculpted polymer clay details, is hand painted and finished with protective matt varnish. Includes 'Pigeon Pal' accessory and also a collectors card.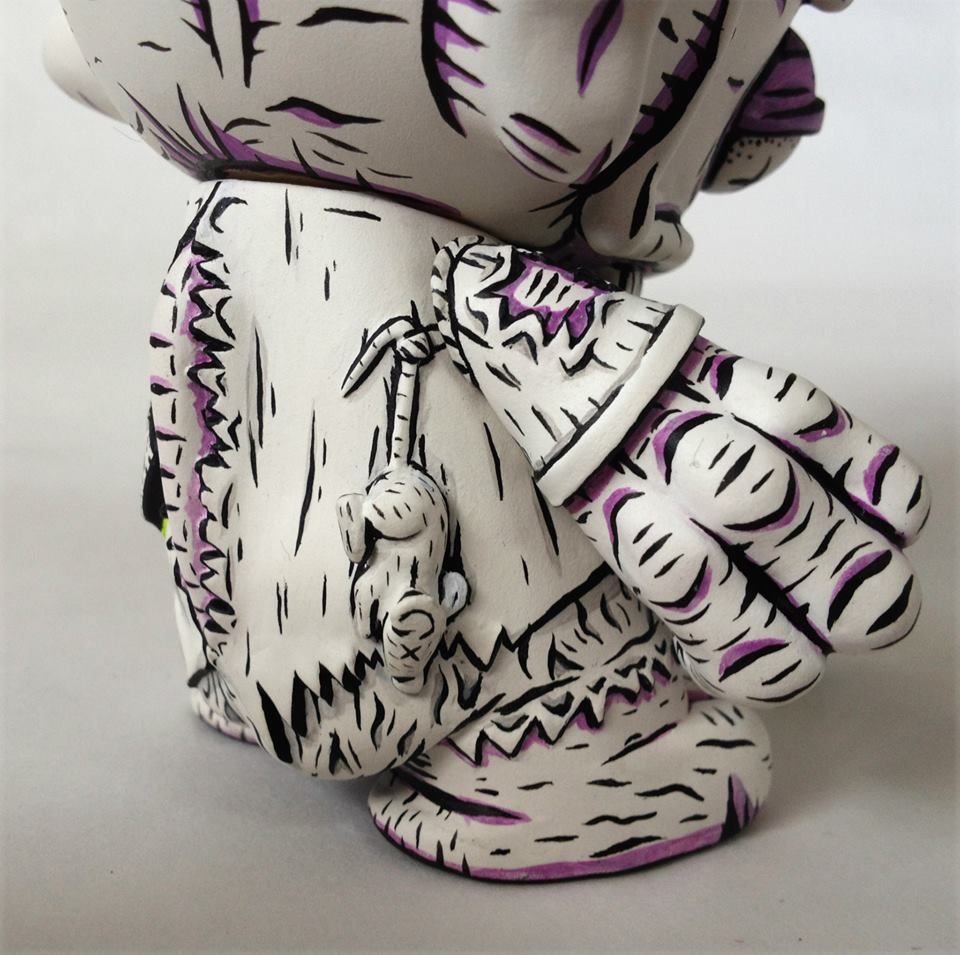 The Lord of Glamis, sometimes referred to as the Horror of Glamis, was allegedly a surviving deformed member of the Bowes-Lyon family, kept in seclusion in Glamis Castle, Scotland.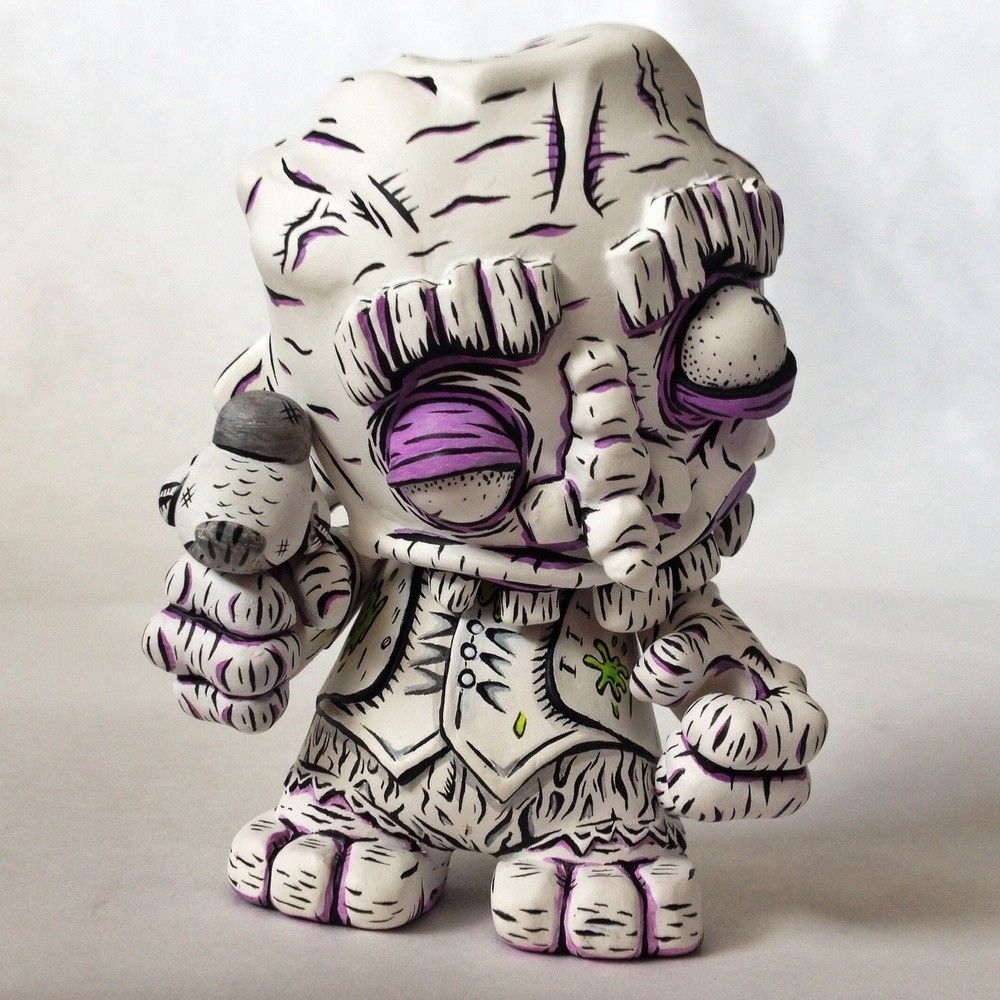 It is difficult to determine whether the account of the 'Monster' is factual or not. The story was discussed during the latter half of the nineteenth century, when "Miss M. Gilchrist, writing in 1885, was not only confident that such a monster did actually exist, but even described him – half frog, half man!", also claiming he was the rightful earl.
The earliest surviving reference dates from 1908, where it was claimed "…in the Castle of Glamis is a secret chamber. In this chamber is confined a monster, who is the rightful heir to the title and property, but who is so unpresentable that it is necessary to keep him out of sight and out of possession".
Don't sleep on these, they are now live on the online store HERE