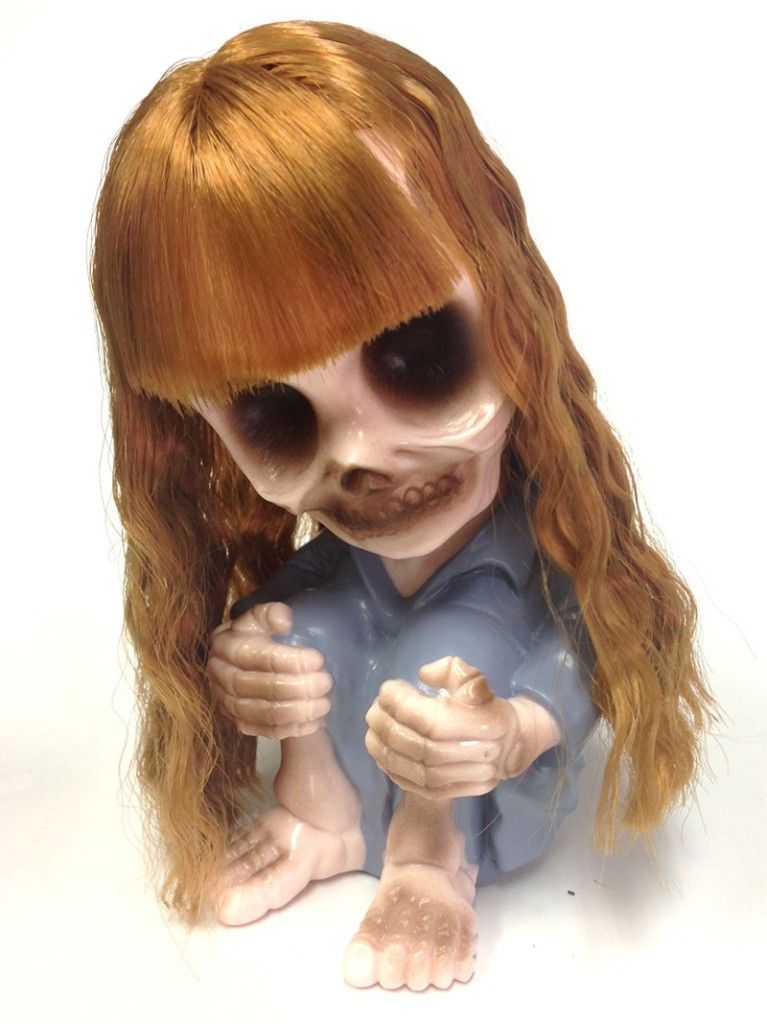 Woah oh a woah, Mysterious Girl. I want to get as far away as possible from you.
145mm in height, this creepy B-movie inspired skeleton girl, cowering in the corner, is back in a new colourway.
This version features light/auburn wavey hair, blue sculpted clothing and pinkish off-white bone with brown ochre sprays which picks out the sculpts detail. I'm always reminded of 'The Ring' when I see the Mysterious Girl.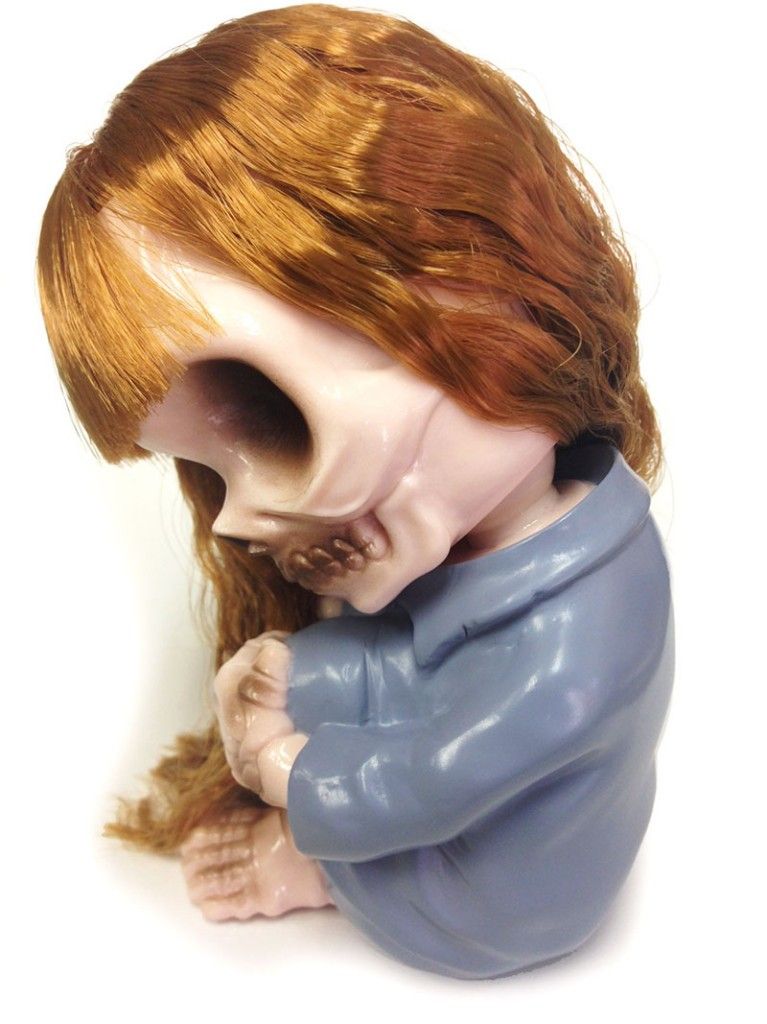 They are blind bagged with a special secret colour way, which may or may not be pictured below.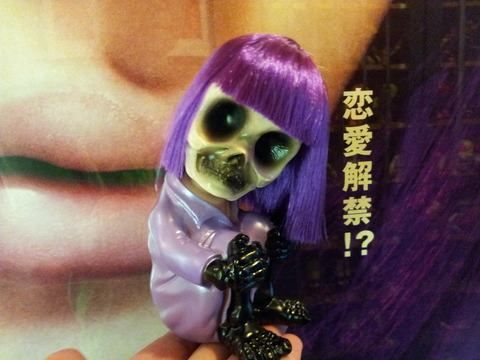 Creepy or cute? You be the judge. Available now for 9,180yen (about £55) at Secret Base.