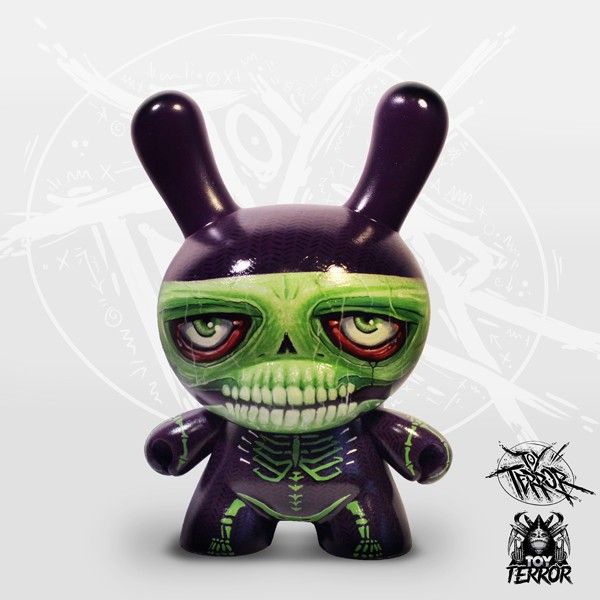 Purple and Green Skele 'Grim Walker' with GID hieroglyphics, 8″ Dunny by Toy Terror.
A vivid green skeletal form sits on a deep, rich purple, with a subtle black herringbone-like pattern and finished with a gloss varnish.
This was my first ever custom commission. After sketching the idea on a Munny template, I was fortunate enough to be approached by a collector to turn this into reality and adapt it to the Dunny format.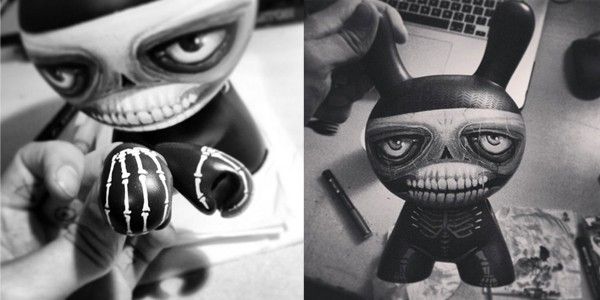 I found producing a custom piece was a huge learning curve in discovering the processes that go into producing a piece to a very high standard.
The original idea was to have the 'green' areas glow in the dark, but after experiments with different brands of GID paint, I found this nigh on impossible to achieve both detailed paintwork and for it to actually glow brightly. (This will be something I'll continue to experiment with!)