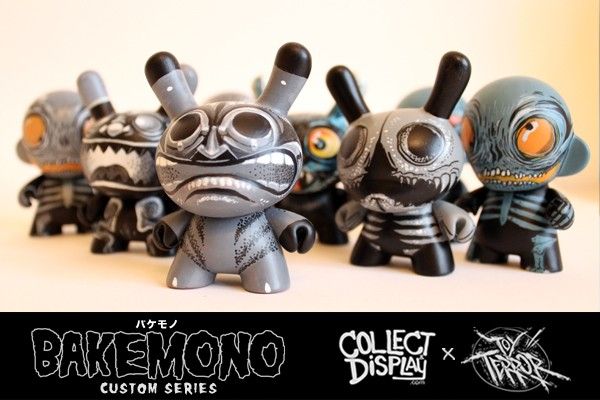 The first of the 'Monthly Custom series' by Collect & Display is the 'BAKEMONO' series from Toy Terror and is available now in the online store HERE.
The series is an ode to the mythical monsters, ghouls and creatures in Japanese folklore.
The series consists of eight individual 1/1 pieces by the artist, all of which are hand painted using acrylics and acrylic inks, finished with a matte top coat.
There are 8 in the series: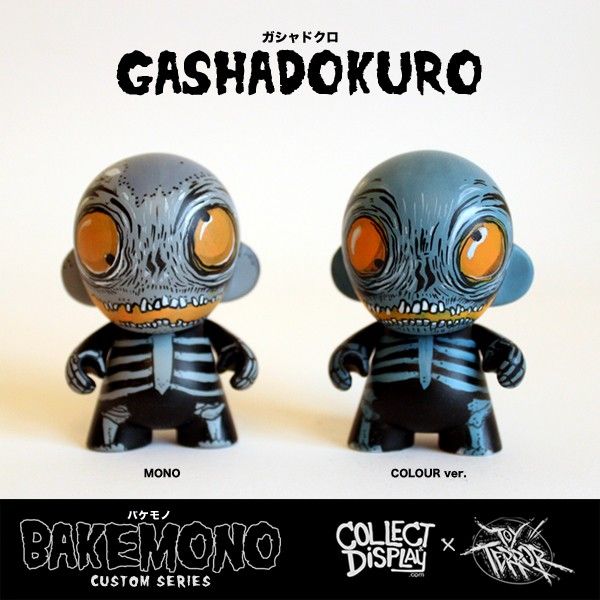 GASHADOKURO (mono and colour ver.)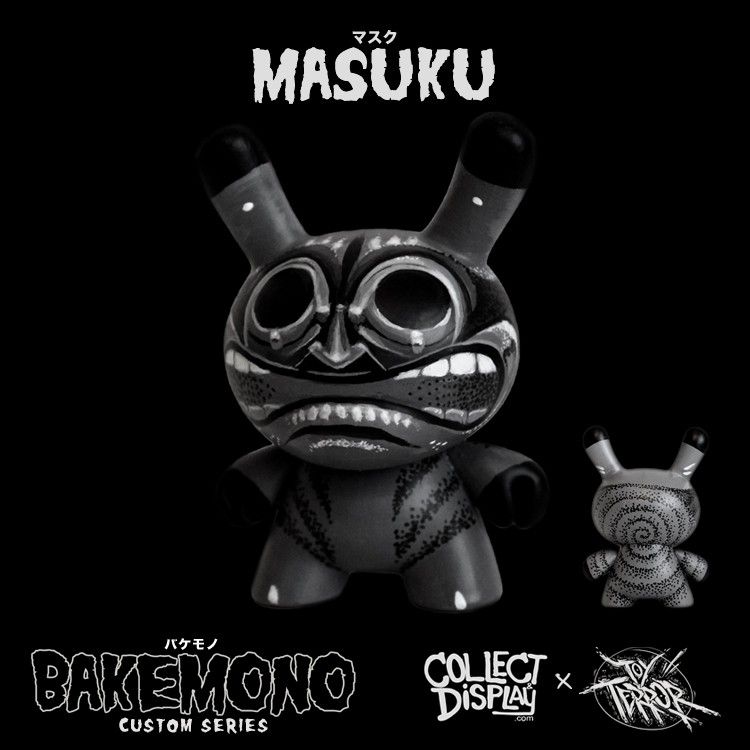 MASUKU (mono)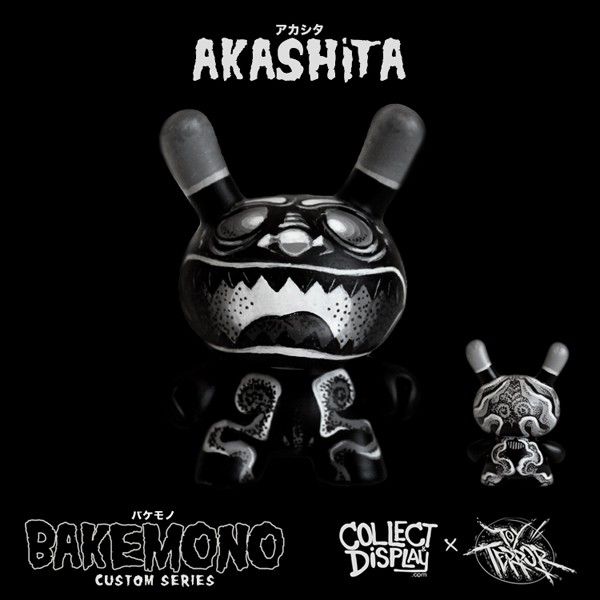 AKASHITA (mono)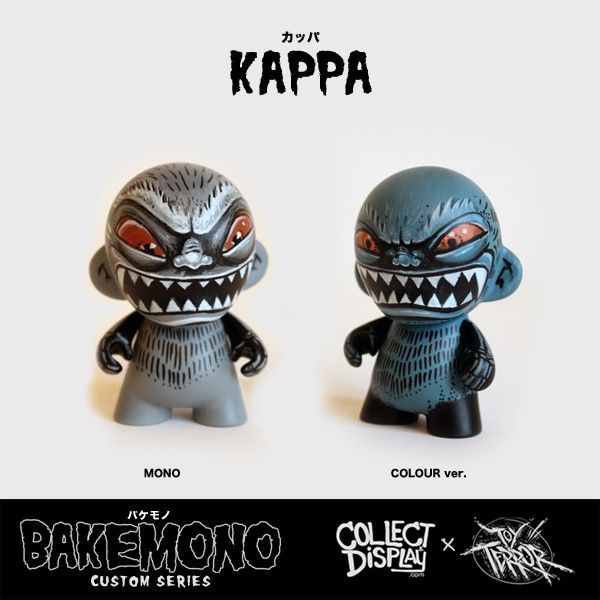 KAPPA (mono and colour ver.)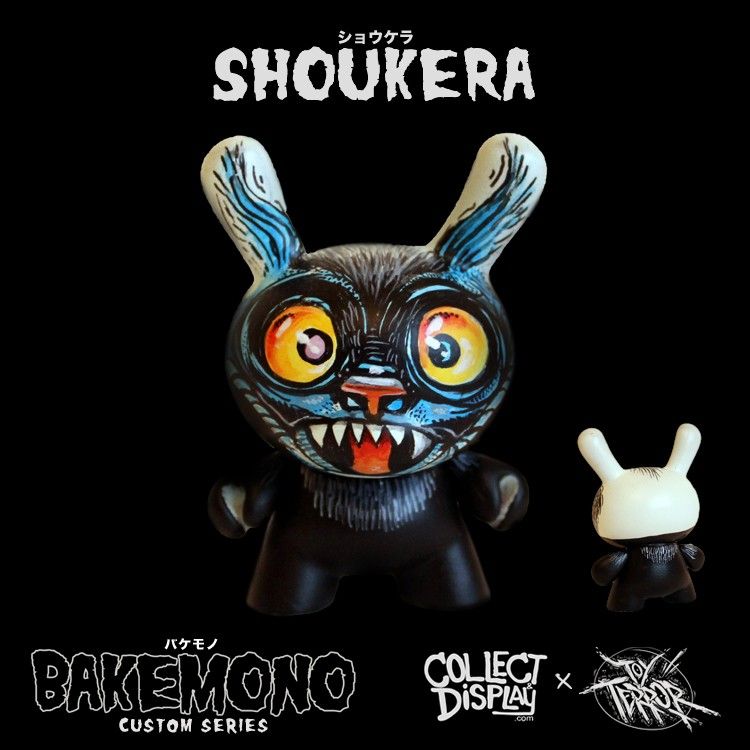 SHOUKERA (colour)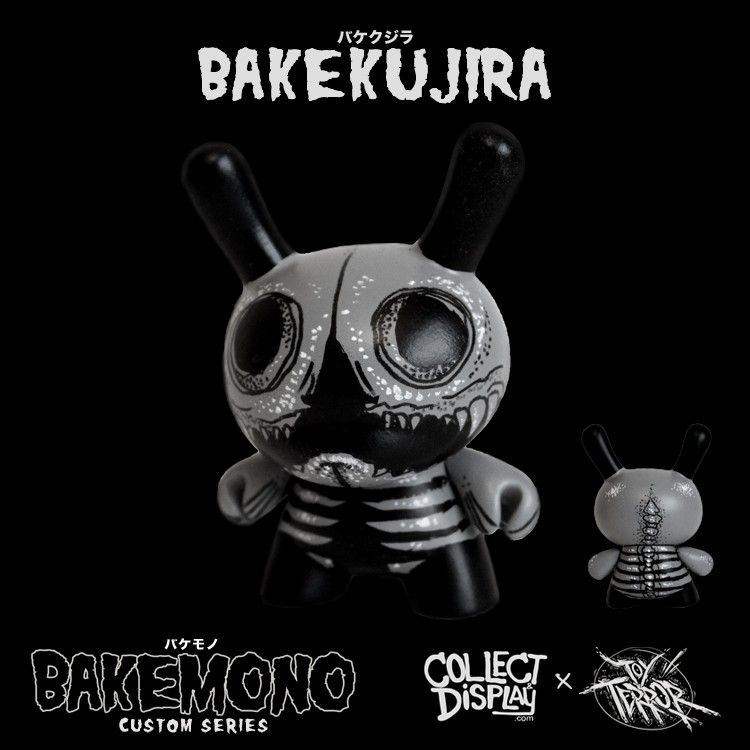 BAKEKUJIRA (mono)
Pick up one (or all!) of these little terrors at Collect and Display now!