Mighty Jaxx leap from strength to strength and continue to put their unique stamp on the art toy world. They have a growing arsenal of killer collaborations with many prominent artists such as Clog Two, Gao Brothers, Goin, PHUNK, Yoskay Yamamoto and Ewok (amongst many more) and I'm positive that 2014 will continue to bring them more success.
It's clear from the top, that the enthusiasm and passion for the art, bubbles right through into the production and collaboration of each and every piece. I caught up with Jackson for an insight into Mighty Jaxx and reflect on a great year for the Singapore outfit.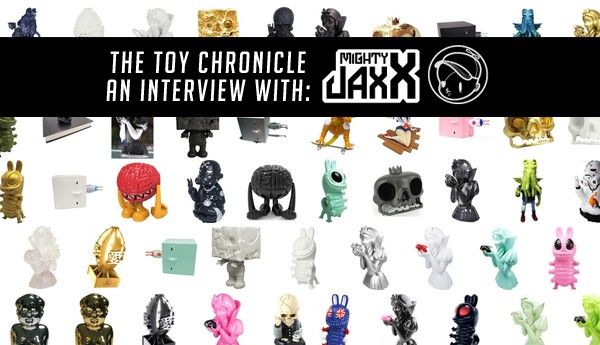 Q. For those in the UK who might be new to art toys and Mighty Jaxx, could you introduce yourselves and tell us a little bit about what you do, your philosophy and how it all started?
A. My name is Jackson and I'm the founder of Mighty Jaxx, manufacturer of art figures and toys based in Singapore. I started collecting art toys in 2006 and since then I have always wondered how these toys are made. I previously own an independent film camera brand, after it was acquired by a local camera store in 2012, I had plenty of free time, so I thought this is the best time to try my hands at producing art toys.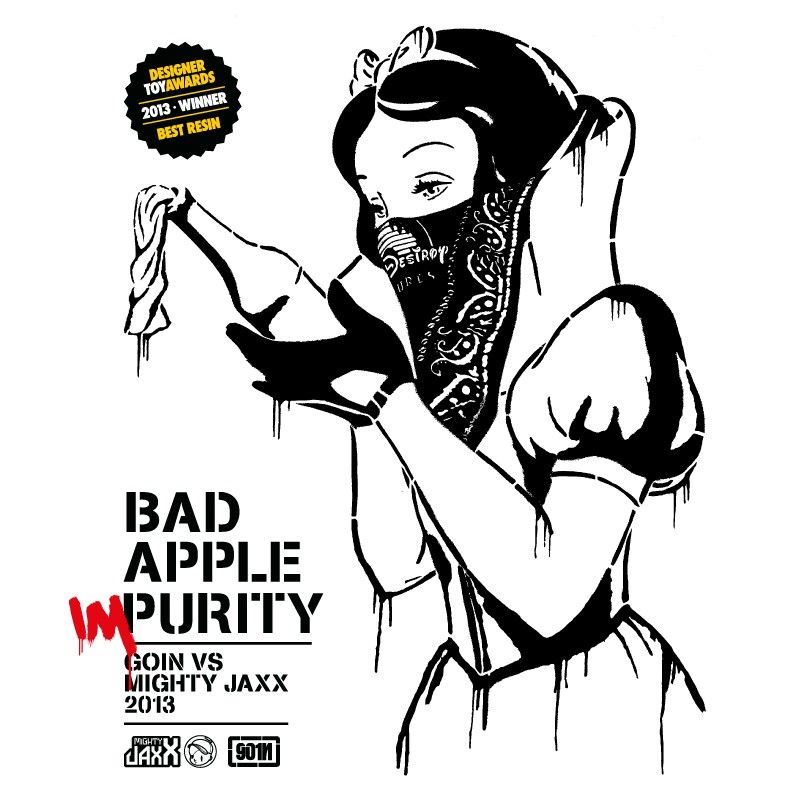 Q. 2013 has been a busy year for Mighty Jaxx. Congratulations for the nominations and winning a Designer Toy Award with the Bad Apple – Goin piece! On reflection, could you tell us about the high (and low) points of 2013?
A. Thanks! It is an honor for us to receive that award.? Coming from an art background, it's awesome that we worked with some of our favourite artists in the world. We also took part in various conventions around the world, meeting lots of new friends and artists. I think that is definitely something more worthwhile than money. With Bad Apple, it also became our first sold out item, which was pretty cool as well. I don't think there's a low point for us, its a journey that we choose to be in and enjoy thoroughly.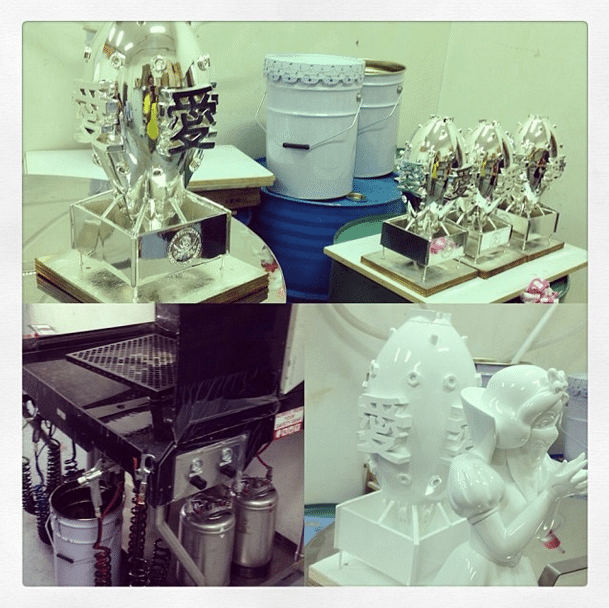 Q. What is a typical day like for you guys at Mighty Jaxx?
A. We start at 12noon, doing our individual tasks like shipping, modelling, sales etc. We will have our lunch at 2pm-3pm. Then back again at the studio to finish up. If we have time, we will catch a movie together at the studio and perhaps even outdoor activities like swimming. We usually end our day at 8pm. For me, I will continue till late and on the weekends as well. I find the work really enjoyable.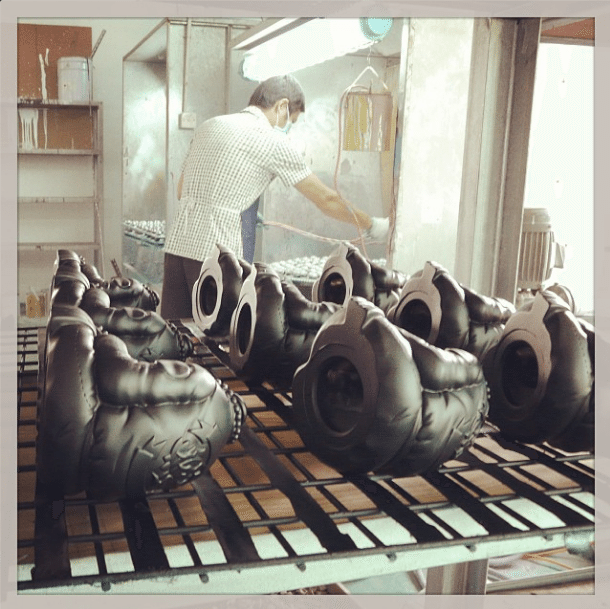 Q. MJ have been busy dropping killer pieces at all the major events over 2013. Asia looks to have some awesome events and conventions in particular. Have you enjoyed the events this year?
A. Yes, we have been to Taiwan Toy Fest, Wonder Festival, Indonesia Popcon, Singapore comic convention and Designer con.? It's a different experience each time and we look forward to more traveling in 2014!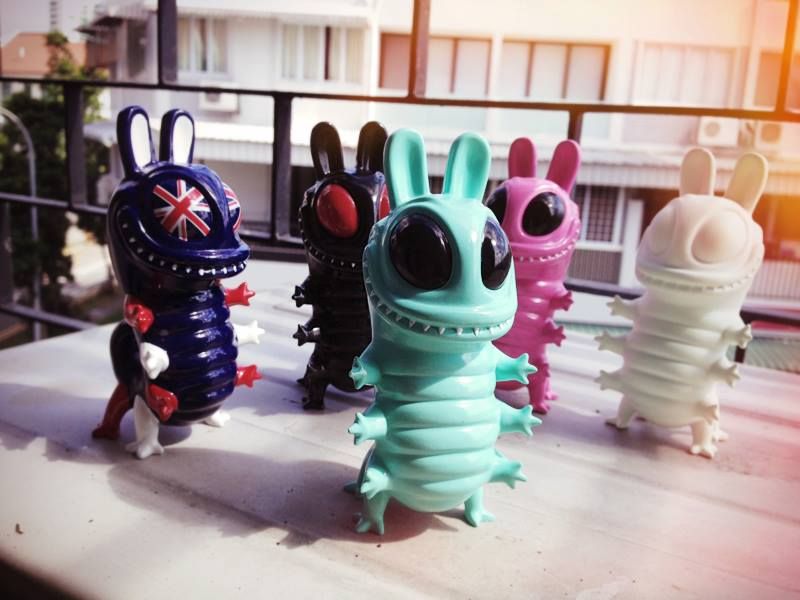 Q. Many of us here wished we could've got out to Dcon, which had some great UK talent on show too, how did it go for you?
A. It's my first time to USA and with all our friends there, its AWESOME! Its great to meet the people behind the design and they are all really nice.? Dcon have some really good artists and brands, it was really beneficial for us.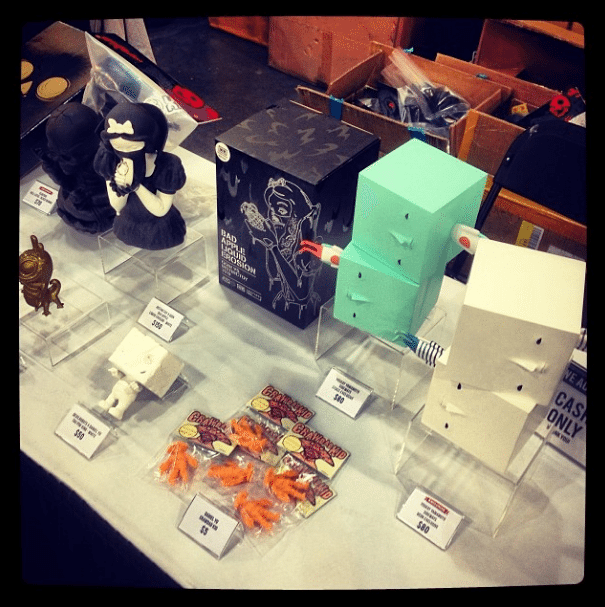 Q. Is there a method to strategising certain exclusives or releases depending on the convention itself?
A. I think so, yes. Different conventions draws different kind of crowd and it's crucial to know your audience at the event.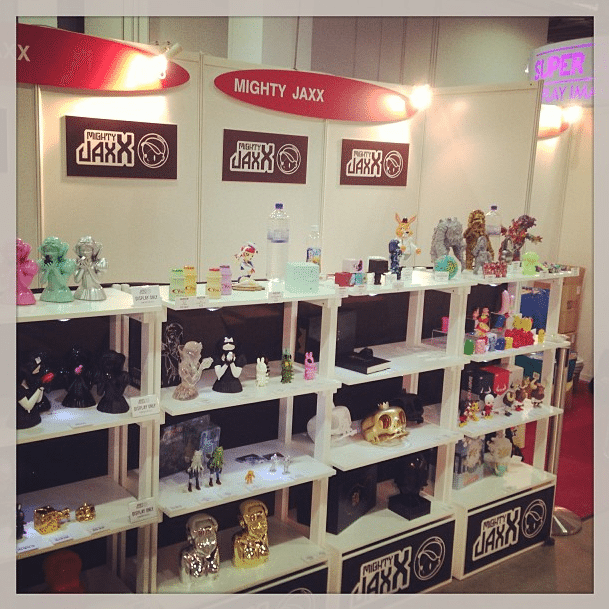 Q. Do you collectively have a favourite toy release (MJ or non-MJ) from 2013?
A. I've been really intrigued by Squink and Double Parlour.
Q. Do you have any exciting plans for Mighty Jaxx in 2014 that you can share with us?
A. Well we have the Jason Freeny Skull Bomb coming out in January 2014. ?All I can say is that our lineup for 2014 is full and we have amazing support from great artists. ?Be sure to look out for our new releases!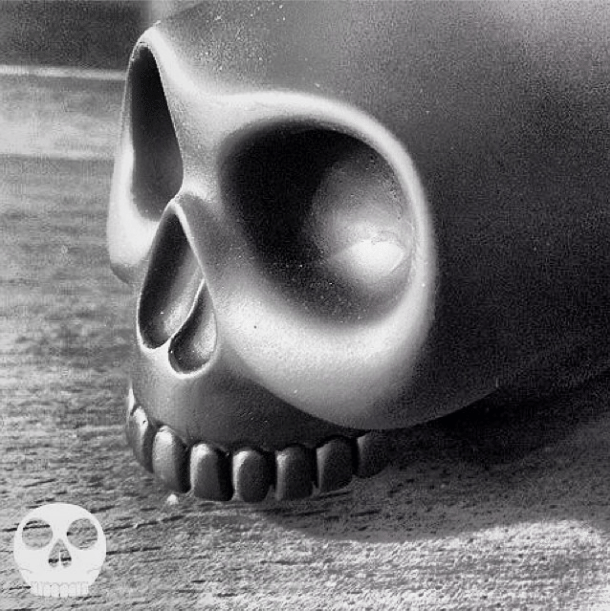 Q. It would be great to see Mighty Jaxx at ToyCon UK in the future! Do you have any future plans to visit the UK?
A. Yes I think the UK ToyCon will be interesting, that's something we will look into for sure.
Thanks for having us!
– For the latest from Mighty Jaxx, check out the Website, Instagram, Twitter and the Facebook page.
You can also check out the back catalogue on Trampt.
A massive Thanks to Jackson and Ella, at Mighty Jaxx for sharing their time with us at TTC and also to Andrea and Sheila!