With the aftermath of Toycon still deep within my blood, one of the artist that I will always come to mind from this years Toycon is Hugh Rose! having seen a couple of customs he did last year, I was excited to see more of his range of this year and dam he didn't disappoint at all. Hugh's style is so unique and the detail in the customs are like no other, on his customs theirs always no blank spaces all is taken up with his unique designs.
Hugh has informed us at TTC he has a couple of spare customs and original sculpts from Toycon (which to my surprise) and all available right now so drop him a message Via his email  [email protected]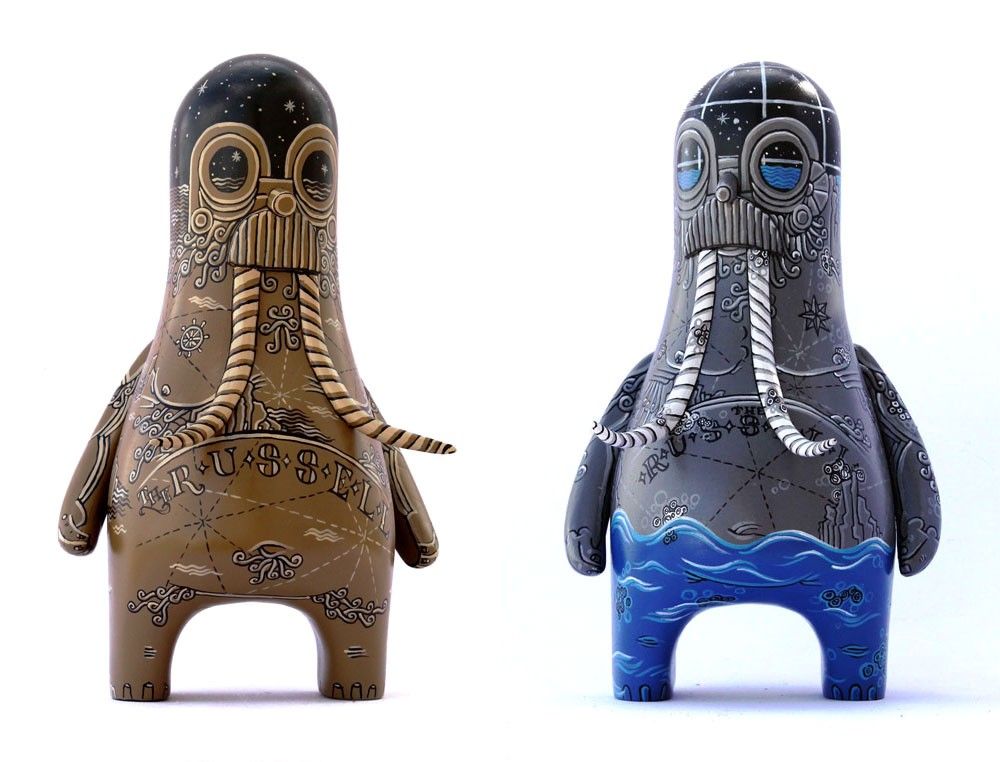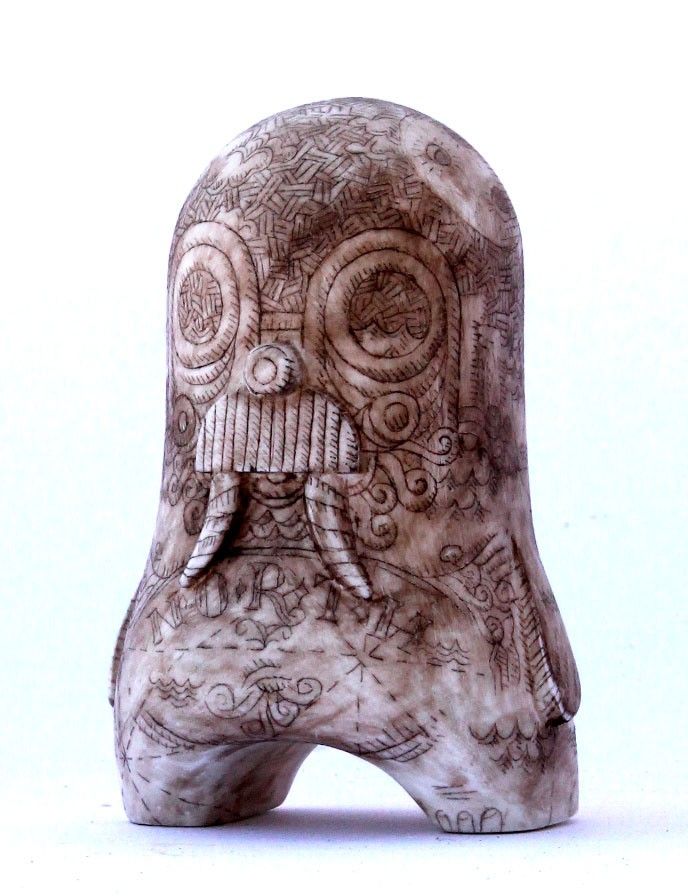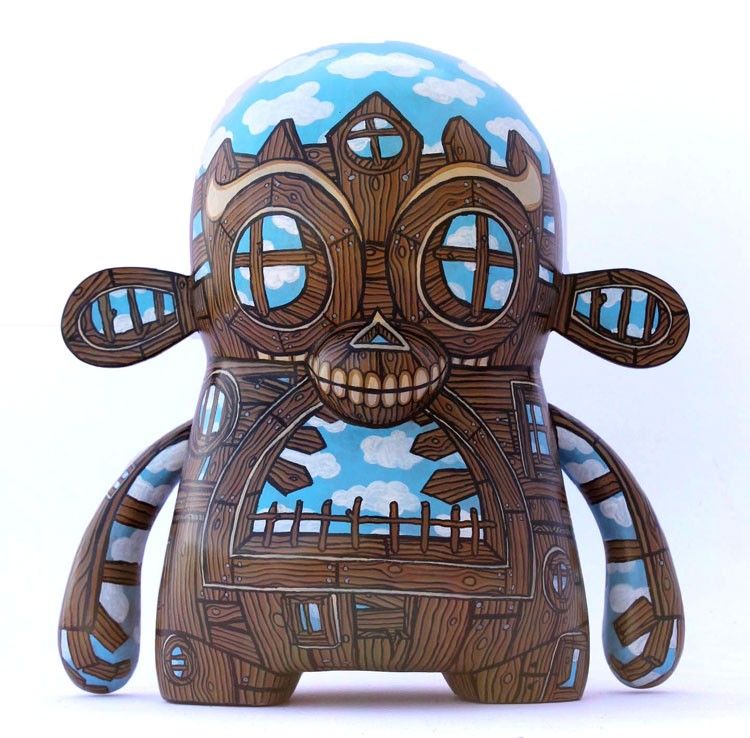 The monkeys are £195, the Russell is £145 and the scrimshaws are £40
When you l have time please take a look at his Website http://www.hughrose.co.uk/  and give your eyes some Toy porn.
Heres a few more examples of past customs by Hugh.
Give Hugh a Tweet HERE