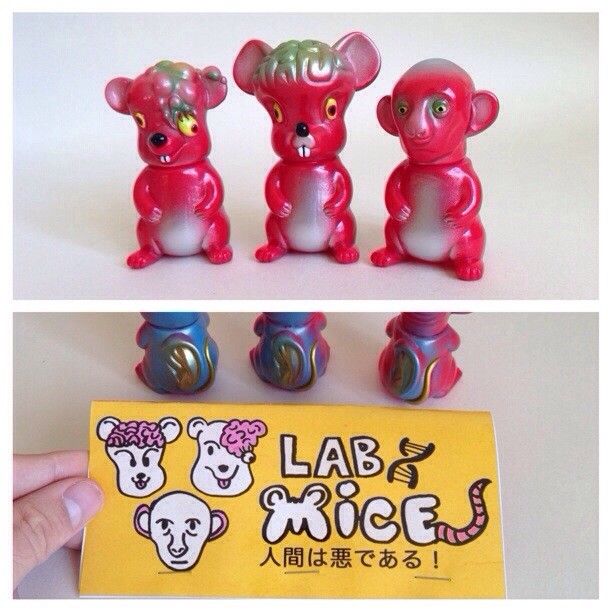 I didn't get a great amount of time off my booth at the weekend but I did manage to check out some of the pieces I had been eyeing up before the con. One of my favourites I managed to pick up are these ToyCon UK exclusive 'Lab Mice': sculpted by Splurrt in NYC and produced in Sofubi (Japanese Soft Vinyl) by Rampage Toys at Rampage Studios in Tokyo, Japan. They measure about 3 inches in height.
I saw the 'Three Albino Test Mice' and thought they looked eerily cute and creepy, (they have a likeness to some of the TTC boys) with humanoid faces, exposed bubbling brains and eyes hanging from their sockets and each with a human ear on their back. It's hard not to be drawn to these little guys! The brilliant headercard reads 'humans are evil!'
I'm stoked to have picked up the red set.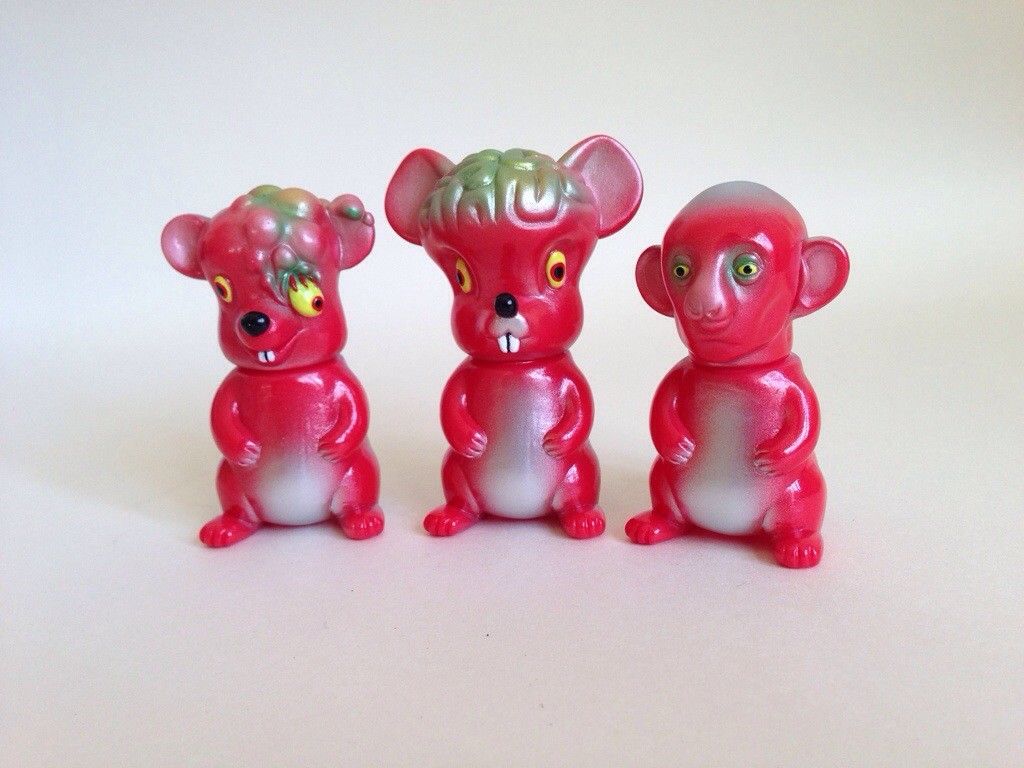 The paint details are immaculate and the shades of metallic blue, green, silver and gold look great on the bright red sofubi.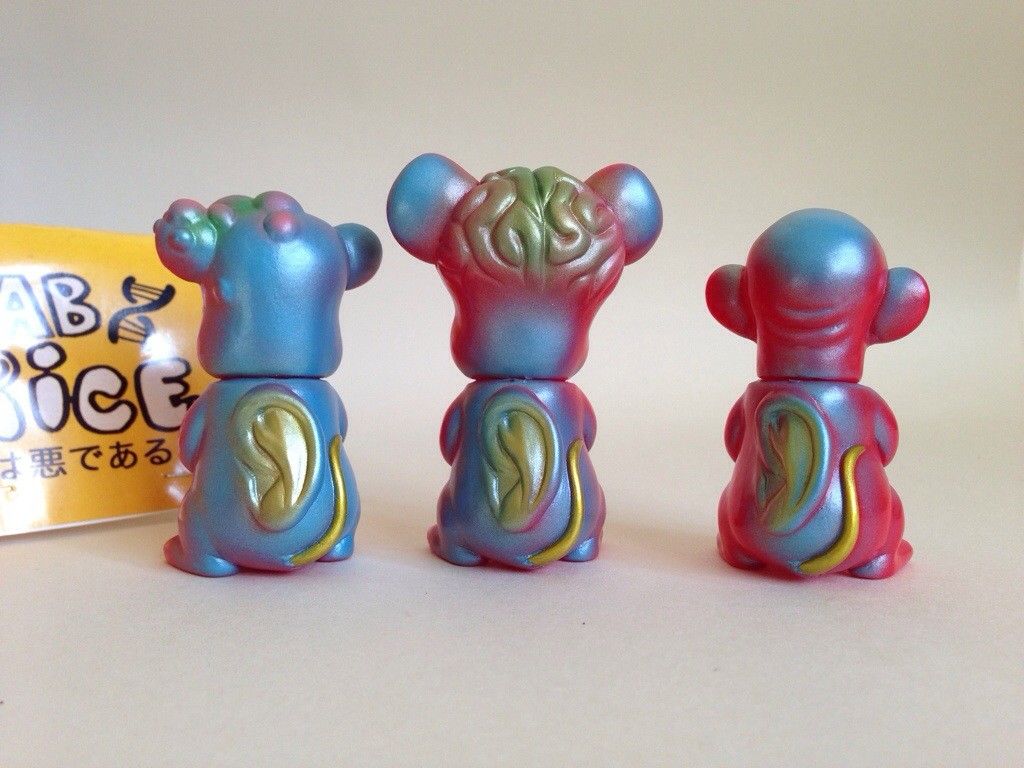 Limited to 10 sets, I'm unsure if they'll be available online at all but you can check out the Rampage Toys Store for more info.