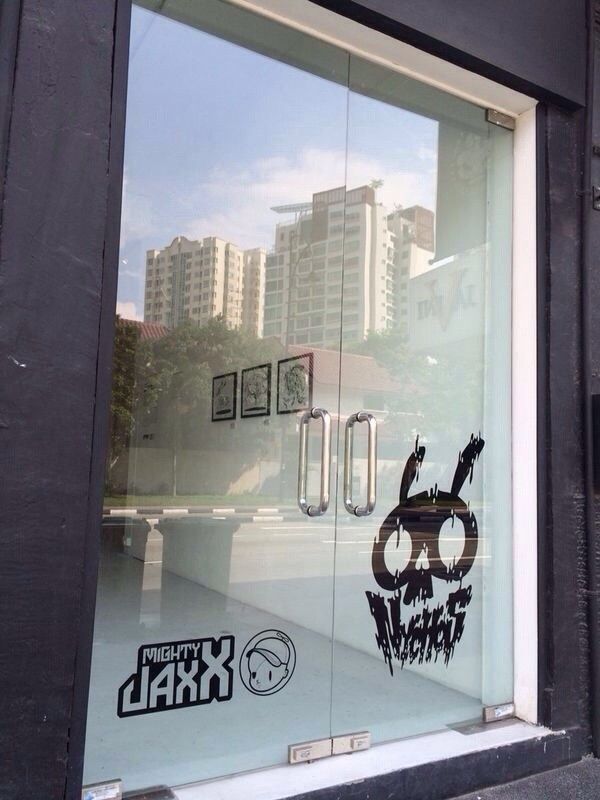 After insanely huge amounts of excitement for NYCHOS's latest 'Slice of the Weird' solo show in Singapore and an immense toy drop with Mighty Jaxx, The Toy Chronicle floated down to the show itself, in spirit of course, to check out the show and the bring your some of the glorious visuals that are on show until the 18th July.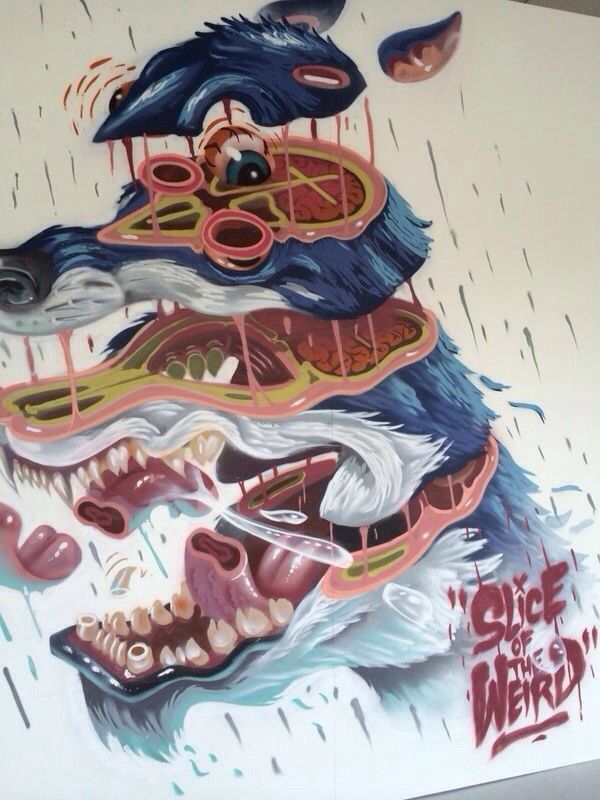 A large mural accompanies several stunning original drawings and paintings, along with prints and of course, the much anticipated "Lepus Pellis Os Omentum" art toy with Mighty Jaxx. There's still a week left to see all this goodness and believe me, it's worth getting up and seeing it in the (dissected) flesh!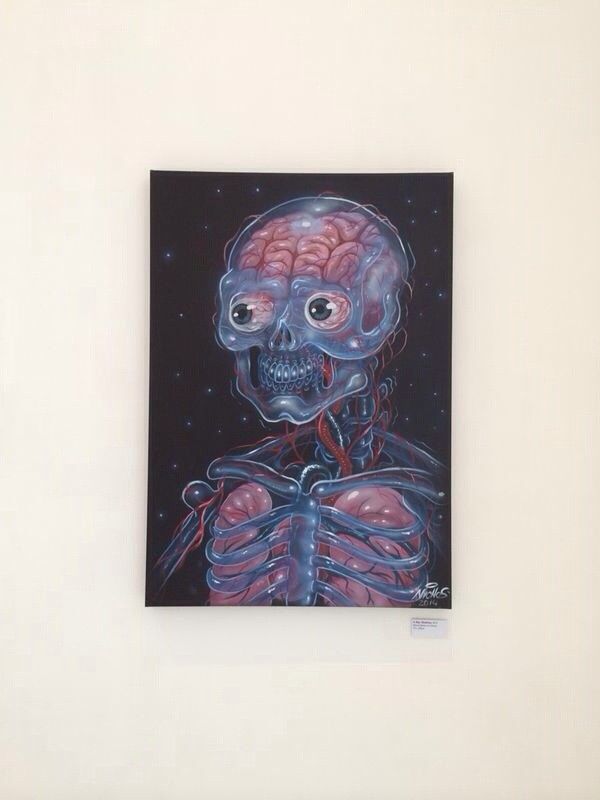 A very limited number of the Black (non-flocked, matt and gloss) colourway were available from the show, aswell as a super stunning White painted version, (I believe to be painted by Daniel Yu) which is true to the original illustrated artwork. A mega limited edition of just 10 of the elusive white rabbits were made available directly from Mighty Jaxx (just drop them an email).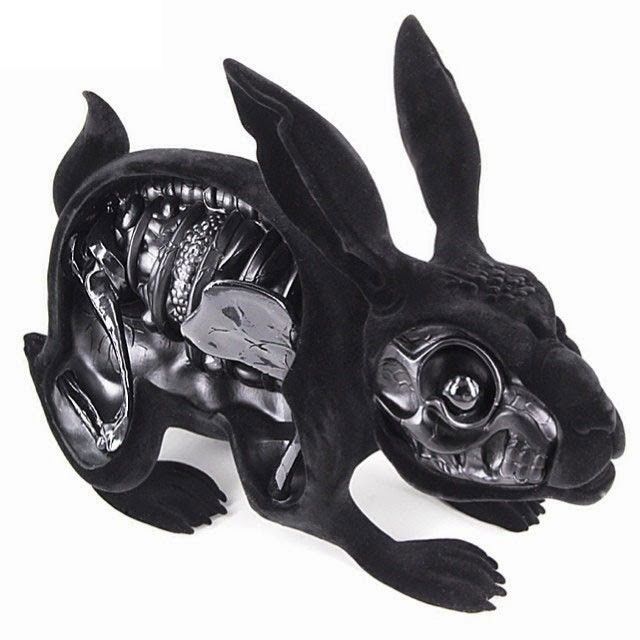 Some of the prints shown above are available from the Mighty Jaxx website aswell as a Black flocked exterior version of "Lepus Pellis Os Omentum" and the NYCHOS art book (can also buy as a toy/book bundle).
I personally cannot stand flocked anything (it can royally flock off!) but it's the first flocked Mighty Jaxx piece and it does suit the piece, so what do you guys think?
10″ x 5″ x 8″
Edition of 200
Black flock exterior + high gloss black interior.
moulded polyfoam packed in printed box
* Pre-order item, expected to ship 4th Quarter 2014.

Bonus: NYCHOS live painting at W Singapore Senosa Cove with Mighty Jaxx
Thanks so much to Koonie for the pics and reccy!
You can check out 'Slice of the Weird: The Art of Nychos' at:
PHUNK STUDIO
188-8 Tanjong Katong Road,
Singapore
436990
until the 18th July 2014