Dolly Oblong's latest commission is this super kawaii Shinobee Ninja. Personally I always look forward to seeing what Dolly makes and always puts a smile on my face.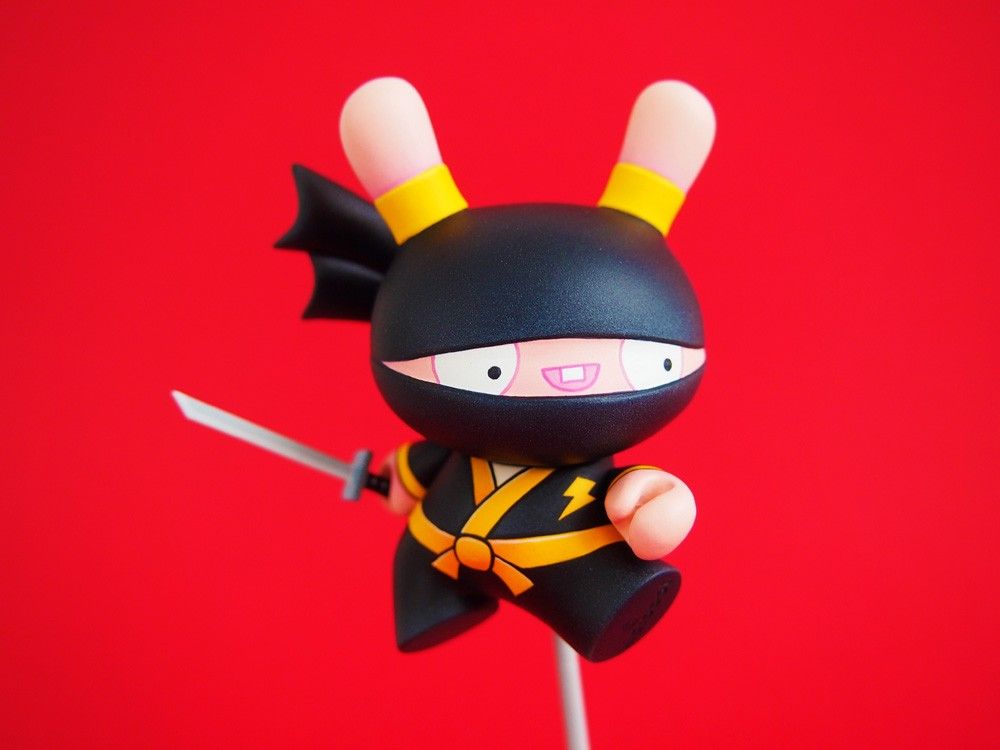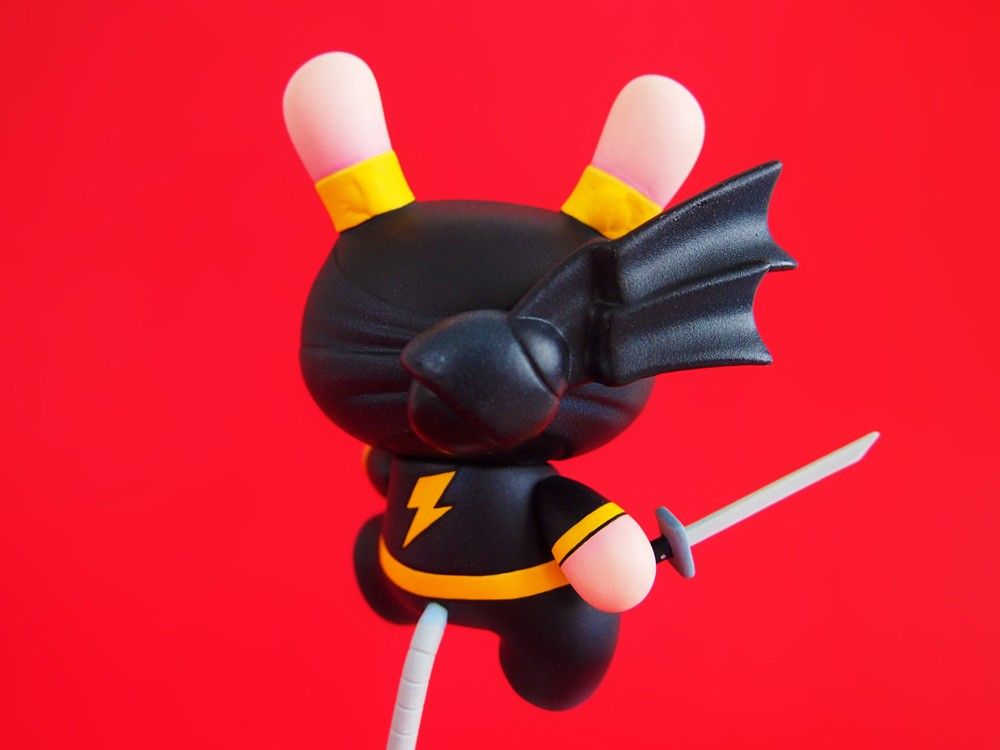 Shinobee was a customised Kidrobot 3″ Dunny as you can see Dolly customised the Dunny legs so it looks like its doing a flying kick! how cool is that?
Shinobee also came with a ninjato (sword) and a custom stand that looks like a little bamboo steamer.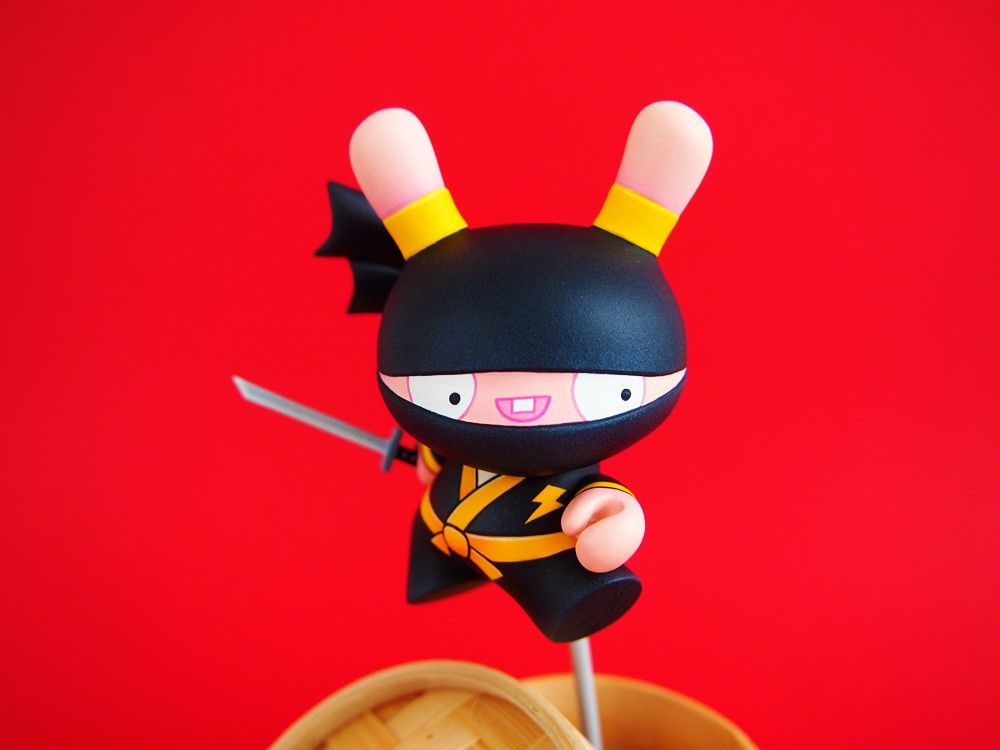 Follow Dolly Oblong's work Via all the social media and if you need a commission hit her up ASAP.
(all photos are taken from Dolly Oblong media sites)