Patrick Wong has been on a custom run of late, this slick custom Kidrobot Dunny is one of his latest. As always he has done a clean cut design and finish. This is going to one of his fans and I bet he/she is more then happy with the outcome. The design is one of those "why didn't I think of that". This Dunny could be a production Dunny it's that crisp.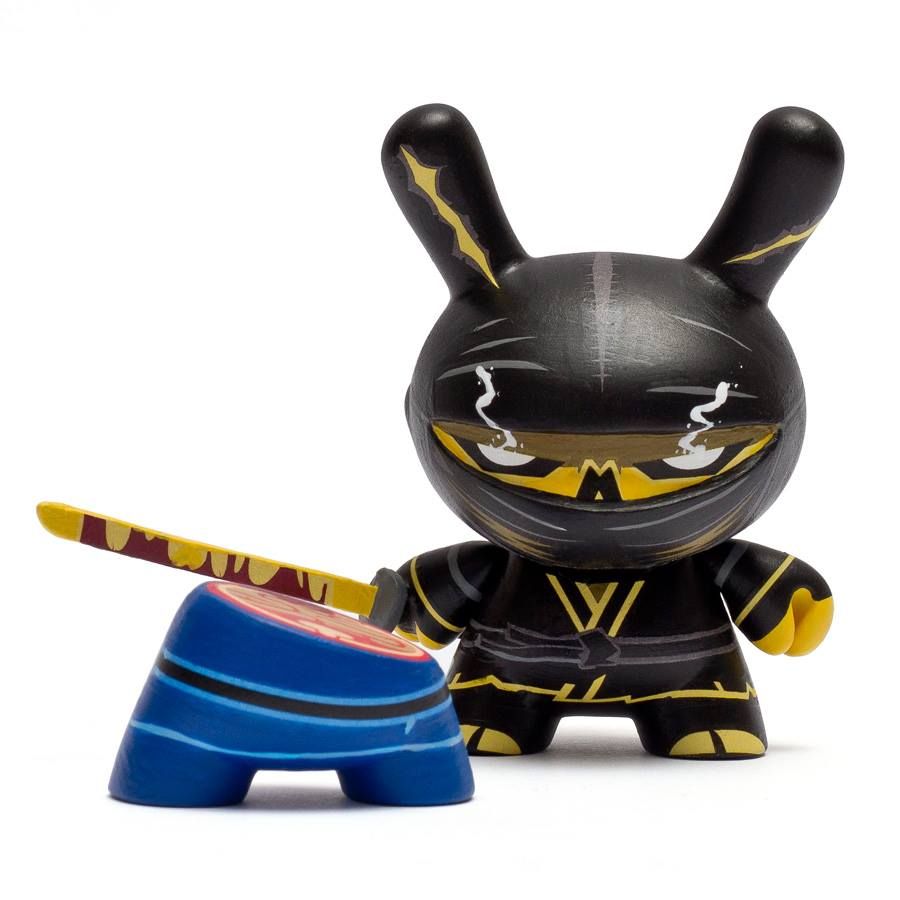 A really imaginative design and has that Mortal Kombat look about it. The half chopped Dunny is a really good prop with visible insides too.
Need a custom yourself from Patrick?  hit him up via Website,  Instagram and Twitter.