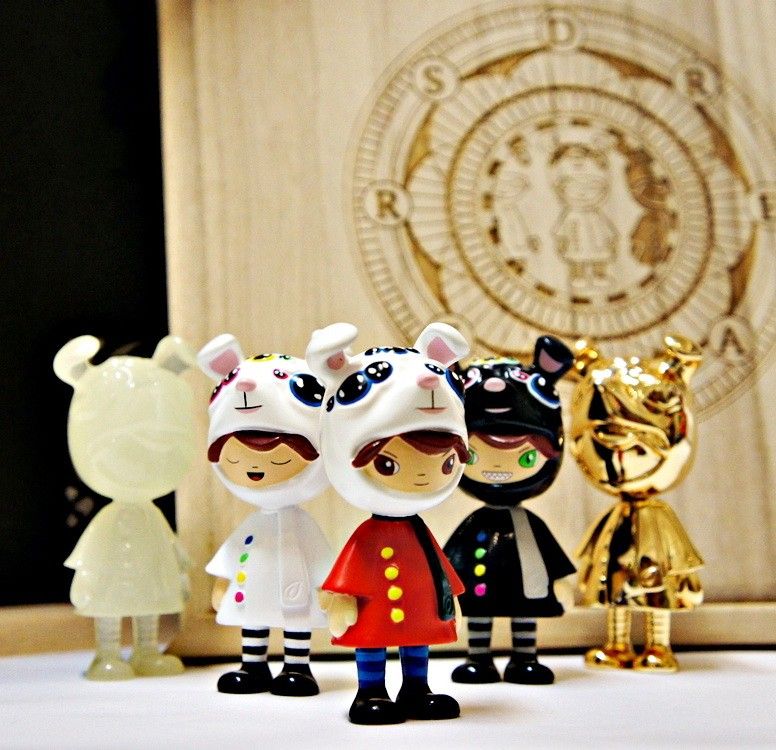 VTSS Toys have a beautiful exclusive dropping today, the 'Little Dreamers Collector Set' by Okedoki.
Unleash your inner Dreamer with this lovely set of 3″ tall hand painted resin figures which includes:
Benny the Dreamer (Red)
Daydreamer (White)
Night Terror (Black)
The Alchemist (Gold electroplating)
Lucid Dreamer (Glow in the dark)
and are housed in a laser etched wooden box. It looks to be an immaculate and beautifully presented and packaged set.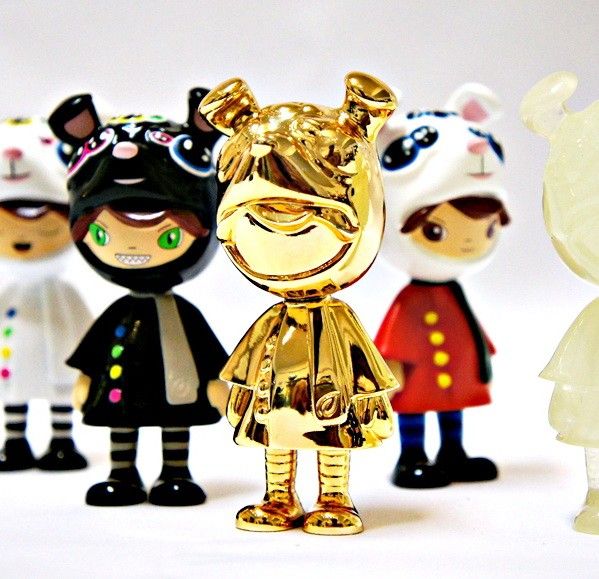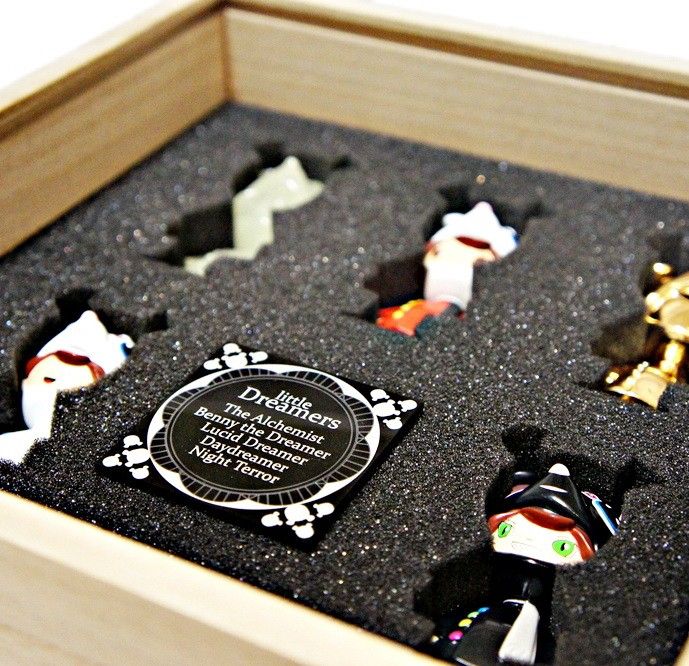 Price: $145
Release date & time:
July 1, 2014
8AM Los Angeles Time
11AM New York Time,
11PM Taiwan Time,
4 PM London Time,
12AM (July 2) Tokyo Time
Available HERE from VTSS Toys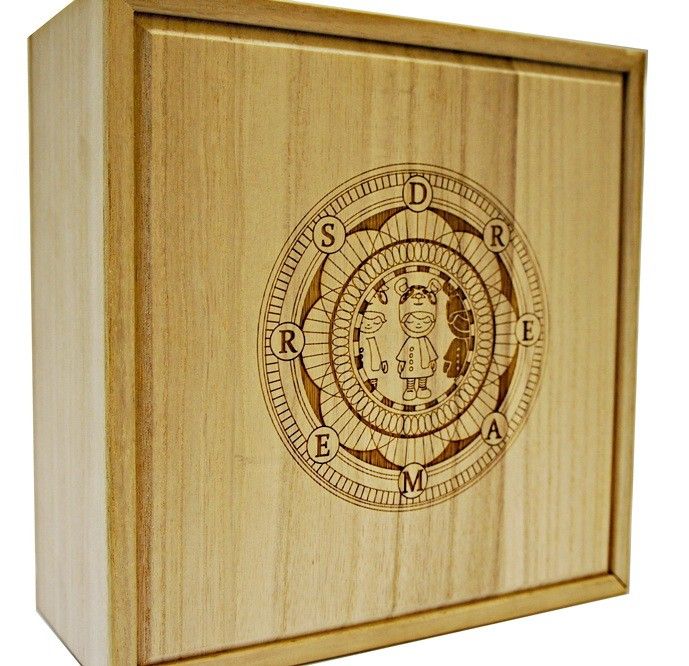 "VTSS and I have worked on this project for over a year. We really wanted to make this release very special for our fans, family and friends who have supported us over the years. Along with new fans and friends, we hope to share our love for Benny the Dreamers to them as well. 
Benny the Dreamer is very special to me, both spiritually and personally. I created him during a trying time in my life when I was very ill. I hope through Benny, many others can find joy and happiness, and pass on the vibe of peace and love for each other.  
In this Little Dreamers Collectors Set, I chose the 5 designs as they all are significant.
The Alchemist(Gold Electroplating edition)- inspired by one of my favorite book by Paulo Coelho, is the art of turning something of no value into something precious. I think it's very crucial we are all alchemists. We have to transmute all things into love.
The Lucid Dreamer (Glow Edition) –  when I was little, I had these glow in the dark plastic dinosaurs. We would turn off the lights, and randomly hide them, and one by one we would seek them out. It was a fun game. I have been extremely fond of glow in the dark since then, as it reminds me of a very precious time from my childhood. I created Lucid Dreamer, as he is radiant even in the darkest places. I think this is a reoccurring theme for me, as we have to be the light when it is most dark, and shine. 
Night Terror – even Benny the Dreamer has his inner demons and this is reflected in his mischievous grin and glowing green eyes. I really like this design. It's playful and shows a darker side of Benny the Dreamer. 
Daydreamer – happy, carefree, and light. This is the epitome of bliss. I really love this design, it's so airy and happy, and his expression says it all. 
Regular Edition – I made sure there was a slight change from the original design. Its very subtle, and its easily missed. I wanted to make Benny the Dreamer happier, so I changed the curvature of his mouth to express this. I wanted people to see Benny and have his happiness be contagious. 
Hope you enjoy the many incarnations of Benny the Dreamer!!!!
Many blessings…
Okedoki"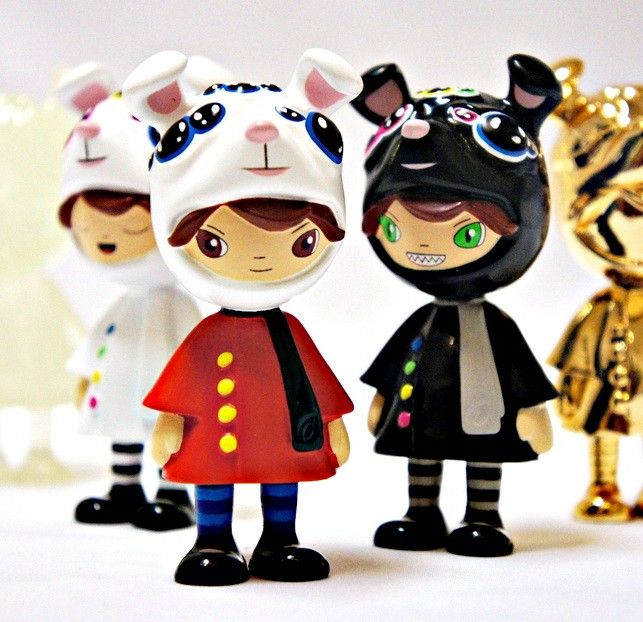 Designed by Okedoki
Produced by VTSS