Gotta love when two awesome artists join forces for the good of the Designer Toy world and create something beautiful. This is damn beautiful!
[frame align="center"]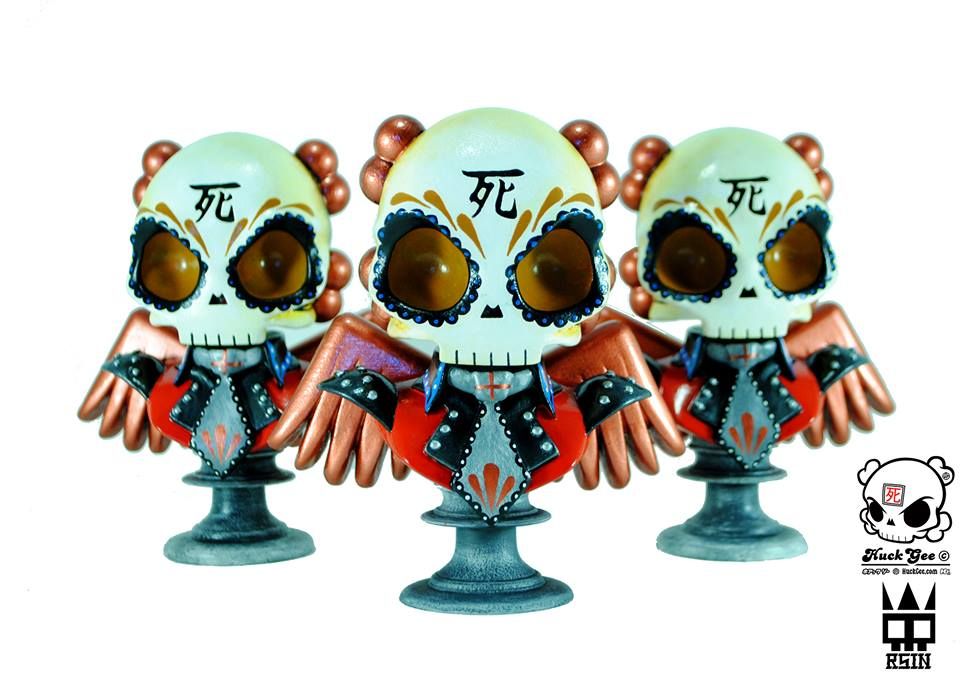 [/frame]
The sculpting from the fair hands of Huck Gee, the paint work from the mind of Rsin. These three pieces (yup, only THREE) will be for sale for $450 each (around £262.35) from huckgee.com at 8pm UK time tomorrow (Wednesday 2nd July 2014). All three are signed & numbered by Huck & Rsin.
Good luck if you want one of these. They ain't gonna last long. 137 seconds, we reckon. If that.