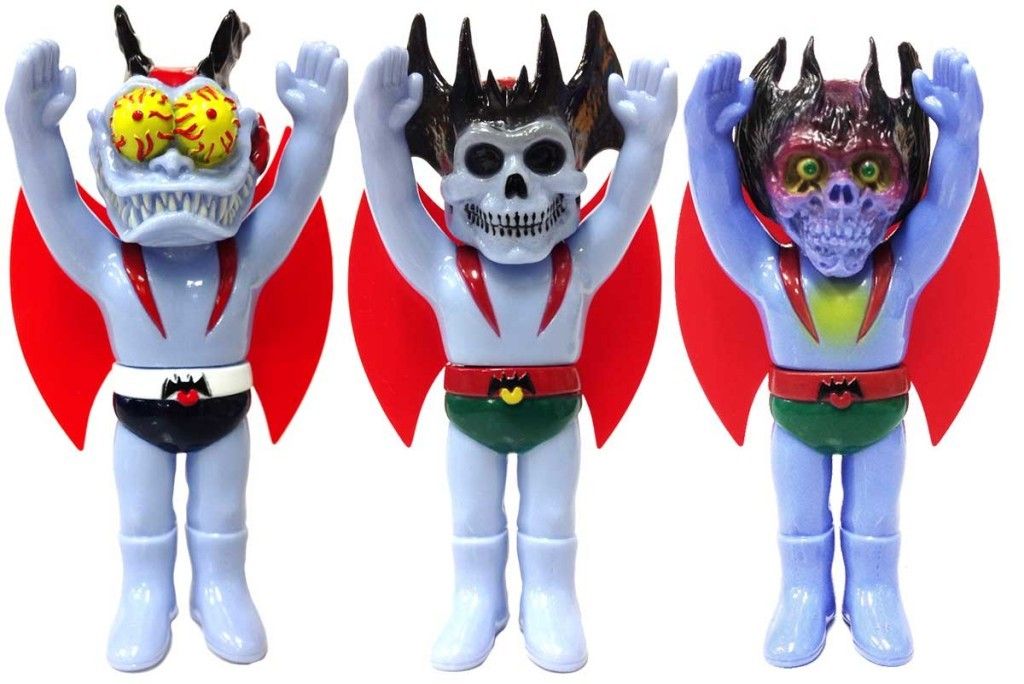 Secret Base Japan have just dropped a three piece artist set (SBx36) of the DEVILMAN.
Priced at 13500yen (about £80) the set includes:
DEVILMAN ROCKIN' JELLY BEAN Ver.
DEVILMAN BOUNTY HUNTER
PUSHEAD DEVILMAN COCOBAT SRUNCH Ver.
Each body is set in a pale lilac/blue hue and feature three distinct head sculpts, measuring in at just under 4″ each.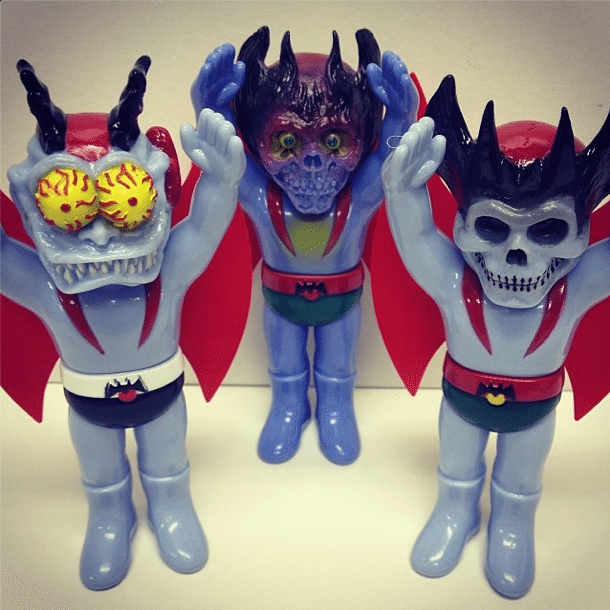 Available HERE at secret-b.com (available only as a set of three!)
Don't forget the simple steps for shopping on the site from UK: All details here in the Shopping Flow for Abroad section.
Do you collect SECRET BASE? If so, drop me an email [email protected] for a collector's interview!