[frame align="center"]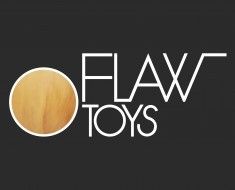 [/frame]
How did you get in to the Designer Toy scene?Flawtoys: It depends what you call Designer Toys, I started collecting toys since I was a little guy. These were usually Nintendo figures and a bunch of Japanese animation characters. But since the first Coarsetoys came out, I started bending my collection more to the Art-toys instead.
[frame align="center"]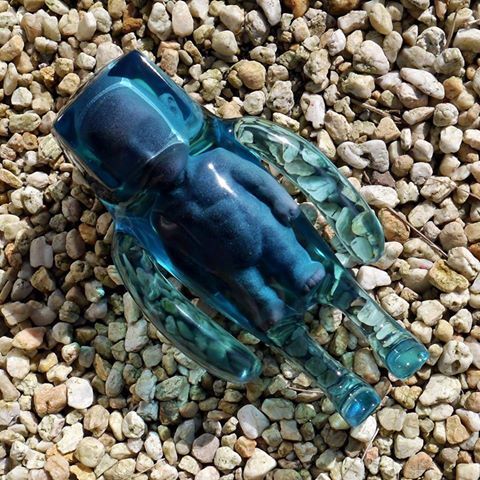 [/frame]
What is your 'go-to' tool when customising/creating?
Flawtoys: There are so many awesome tools to use, but the lately I have been using my micro mesh polishing cloths and a load of cheap spraying lacquer. Before moulding, I want my figures to be shiny and polished as much as possible. The cheap lacquers always works the best for me because they will dry the fastest. I have no patient when it comes to waiting for paint to dry. Very frustrating.
What is your favourite platform to customise?
Flawtoys: That will be pretty much any Coarse, Fools Paradise or high-end toy. I do not often get to customize these pieces because they are hard to get or pricey.
If you could collab with any artist(s), who would it be?
Flawtoys: My dream collab would be with great names like, Fools Paradise or Coarse. The quality of their brand, toys and materials are amazing. I would love to learn everything about their approach on creating new toys and sculptures.
What's been the biggest influence on you in the year since ToyCon UK 2014?
Flawtoys: My biggest influence would be my (toy)friends and family. It might sounds cheesy but the relationship with all the amazing people around the world is what makes me who I am and what I create. I am always very grateful for all the support and love I get for making toys.
Have you got anything brand new coming to the event this year?
Flawtoys: For my toy releases, please visit my Facebook or Instagram: @Flawtoys The releases will be announced very soon!
What are you most looking forward to seeing?
Flawtoys: The toy community. Meeting  the toy collectors and artist is for me the most important thing at ToyCon UK. There is nothing better than to share your art with a beer surrounded by awesome people.
If you could have anyone appear at ToyCon UK who would it be?
Flawtoys: That would be my family. I never get to see them on venues like this outside of the Netherlands.
If your house was on fire and you could save one toy in it, what would it be?
Flawtoys: Coarse Jaws! The Jaws pain is my favorite piece of my collection. This figure has been a part of my life. It reflects a part of myself before I was making toys and how I have changed my ways of thinking. A beautiful piece.
[frame align="center"]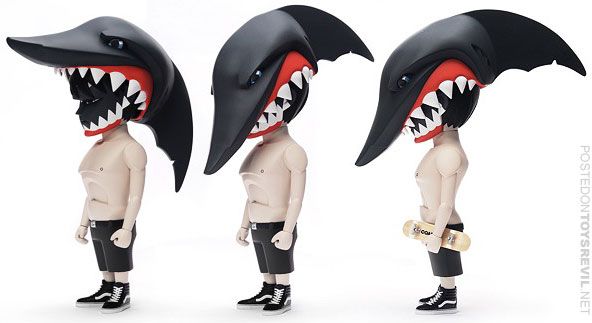 [/frame]