First I would like to say a big thank you to Richard Page and UME family, For allowing The Toy Chronicle to capture you working on your toys and welcoming us to your studio. Thank You.
Lets take you behind the scenes at UME Towers to show you all a glimpse of magic from turning a idea into reality. GeekWok is born.
Illustration/Drawing 
Richard likes to sketch/doodle or scribble as Rich likes to call it  and came up with GeekWok
Sculpting
The outcome is always crazy, How he can turn his idea into reality so quick.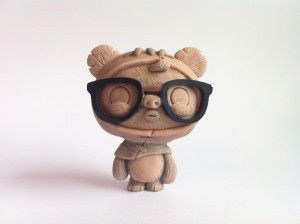 Finished Sculpt before casting in resin and painted.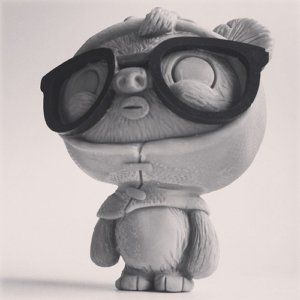 A little footage of Richard working on GeekWok
[youtube url="https://www.youtube.com/watch?v=vL6o5FZHZ7E"]
We will return with another behind the scenes when Richard finishes off GeekWok and take a look at Resin making and painting. Watch this space
leave you with a little GeekWok 360 videoCourtesy of UMEToys
[youtube url="https://www.youtube.com/watch?v=u5a5Azhvm2M"]
Take a trip to UME Toys HERE