Christmas is a time of joy, so what's better than a miniature showman in a cup of tea and a cheeky little dog!
Lunartik will release their latest Special Brew, Fros'tea, on Sunday 1st December 2013 at 3pm Tea Time GMT. Priced at £29.99 per cup.
[frame align="center"]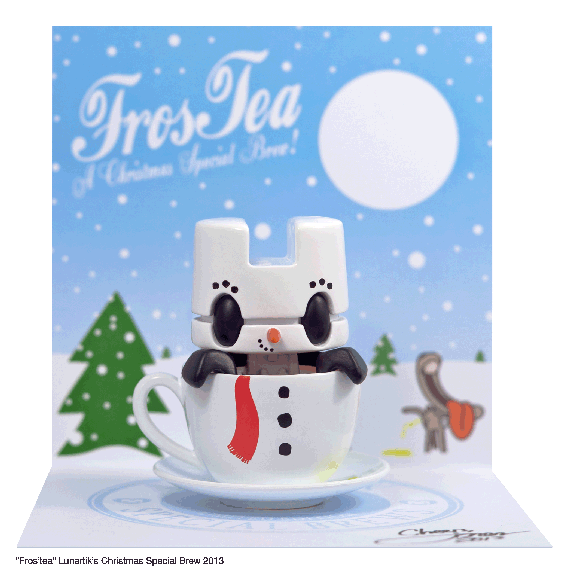 [/frame]
You will be able to buy this from the Lunartik website here!
Mini Tea Details:
– Fros'tea snowman design by Matt JOnes.
– 100 Mini-Teas stand 2.5? tall.
– Signed and Numbered.
– Limited to 100 cups.
– Features a custom carrot nose.
– Complete with display Christmas card.
– Sealed for freshness!
Due to this Limited Run of just 100, it's strictly 1 per customer.