The winner of the McBess Poster has been drawn. One lucky winner will walk away with this great piece of artwork by McBess! Was you the winner? Scroll down to find out….
[frame align="center"]
[/frame]
The winner is….
[frame align="center"]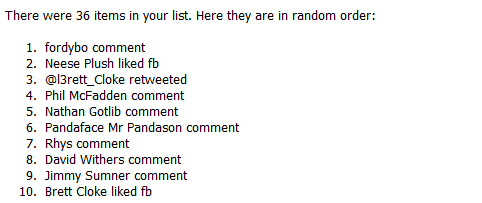 [/frame]
Congrats fordybo! fordybo entered the competition by making a comment on the Competition blog post. His comment, if any one is intersted…
[quote]I should win because I am awesome. And I had a friend where on the tube home we had to get off at every stop so that she could sick up in the lovely clear plastic bag bins. 8 stops. That was a lot of sick! Love Fordy.[/quote]
Fordy, please email me at [email protected] with your address & I will have the McBess poster shipped out to you!
Thanks all for entering this great competition! We have an absolute cracker of a new competition in the pipeline! How does an exclusive one-of-a-kind THE TOY CHRONICLE SKELEVEX sound?!?
Yeah, keep your peepers on high alert for this competition to drop!