These two little Bots set off for an adventure many years ago…. so long ago that they can't remember what they were doing or where they were going! So now they just wander the world beeping and whirring a happy tune as they go completely oblivious to the precious cargo they have in their backpacks….. Meet The Ramblers by Uncle Absinthe.
[frame align="center"]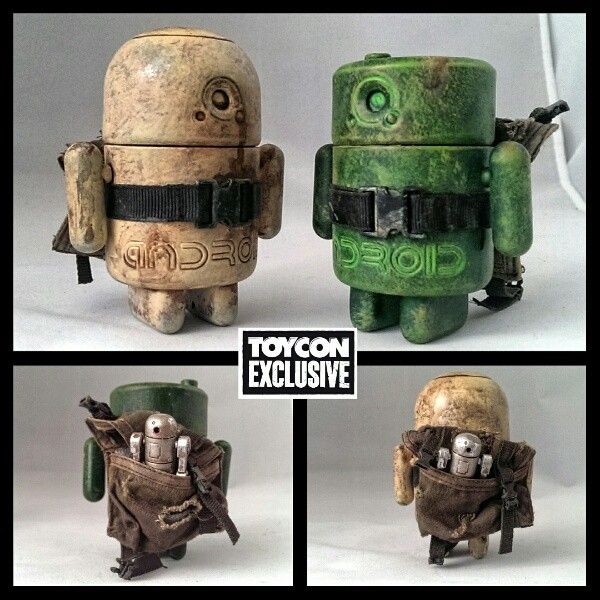 [/frame]
The Ramblers will be available to purchase from the Beard & Bhuna Booth at ToyConUK this weekend. They are both made from a mash up of a DIY 1/12 Caeser by 3A and a Andrew Bell Android (all original parts not recasts, so it's all legit). Due to the parts used there will only be one of each and they will be £40 per bot….
Uncle Absinthe has had a lot of interest, unsurprisingly, in these already so get there early if you want to be victorious!