Firstly I never would of thought Jon Paul Kaiser would have a custom Totoro! Totoro being one of my top two Anime of all time. Seeing JPK so flexible in his art work having serious and fun customs at the same time. I think Hayao Miyazaki and  Studio Ghibli should be proud.
Both the Totoro and Stormtrooper were commissions using the Andrew Bell's Android Platform.
Totoro
JPK has done a Totoro before but using a Kidrobot Foomi platform, so it was interesting to see him work his magic using the Android platform.
JPK added the tiniest bit of colour to add an extra dimension to the character.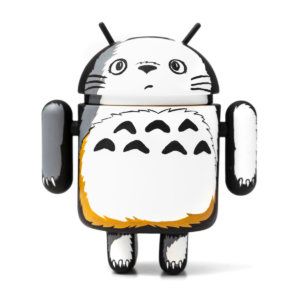 Luvin the shading work makes it pop out and less 2D if you get what I mean.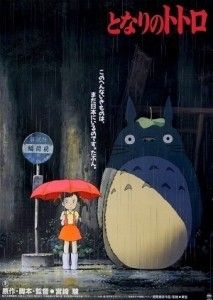 My Neighbor Totoro (??????? Tonari no Totoro?) is a 1988 Japanese animated fantasy film written and directed by Hayao Miyazaki and produced by Studio Ghibli. The film – which stars the voice actors Noriko Hidaka, Chika Sakamoto, and Hitoshi Takagi – tells the story of the two young daughters (Satsuko and Mei) of a professor and their interactions with friendly wood spirits in postwar rural Japan. The film won the Animage Anime Grand Prix prize and the Mainichi Film Award for Best Film in 1988. (wikipedia)
Stormtrooper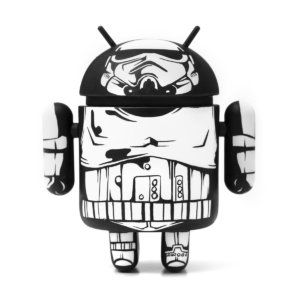 No need to explain what a Stormtrooper is right? I'm not much a fan of Android series but for this Starwars custom Android is pretty neat because you can pose the arms a little. JPK must be sick of doing Starwars customs by now? but I am always intrigued in seeing what he comes out with especially using different platforms.
If you want JPK to 'go to town' on a custom for your collection – you can hit him up HERE!
Photography was done by Justin Allfree, as per tradition.