Following up on our earlier ToyConUK Exhibitor Interview with Comet Debris, we are going all The Vapors on you by Turning Japanese with the reveal of Kappa Kid. Kappa Kid will be available on the Comet Debris ToyConUK booth.
[frame align="center"]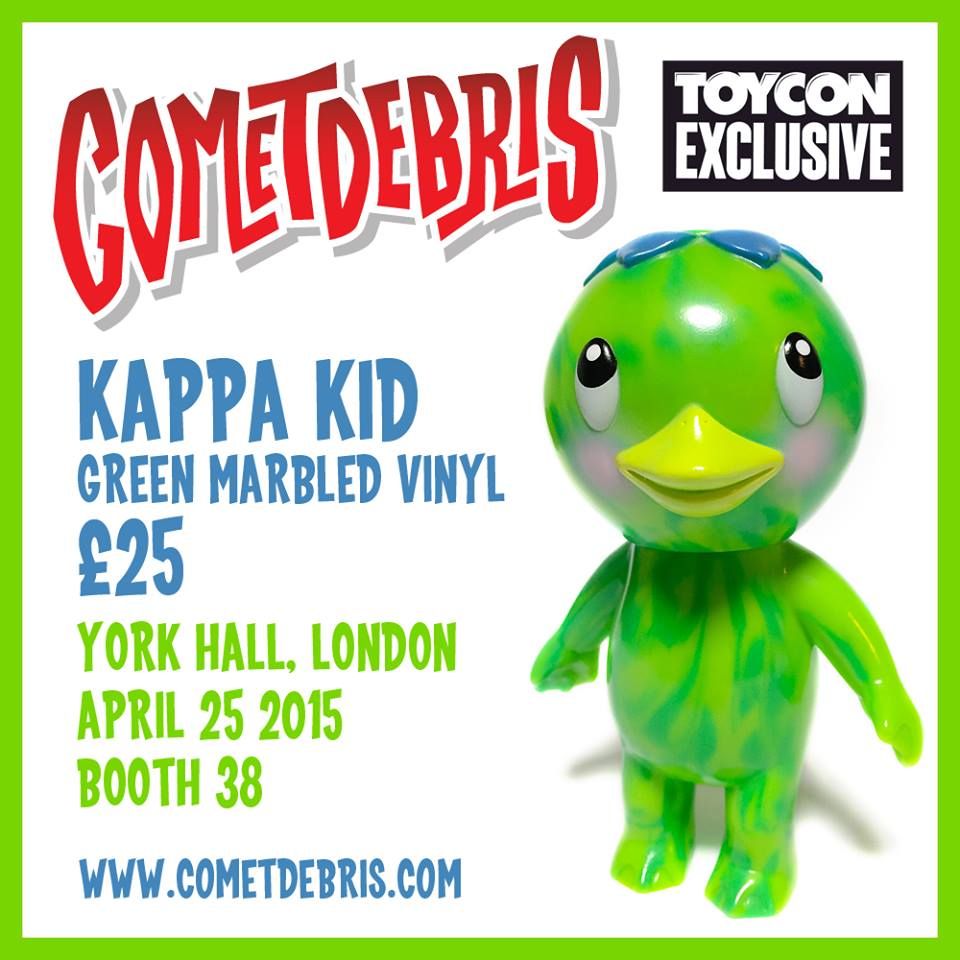 [/frame]
The Kappa Kid is cast in a light marbled dark green sofubi vinyl, with pink cheeks and yellow & blue features. Each Kappa Kid is hand painted at the Comet Debris HQ in Japan. Kappa Kid will be priced at £25 each. No details on the run size though, but if this is your bag don't hang about. Head over to Booth 38 and grab these before they sell out on the day.
Also, if you want 3.57 minutes of Japanese joy, you should watch The Vapors Turning Japanese on Youtube. It'll brighten up your Saturday, no doubt about it!
[youtube url="https://youtu.be/IWWwM2wwMww" height="500″]