David Stevenson is ready for Toycon,he will have a mixture of customs and a few paintings available on the day over at booth (No.31).
David along with his customs will also have a raffle to win a one off mystery 7″ custom painted by David himself.
Here are a few examples on whats on offer.
 4″ mini munny zombies, Price £60 each, quantity 2
 3″ micro munny zombies, Price £40 each, quantity 3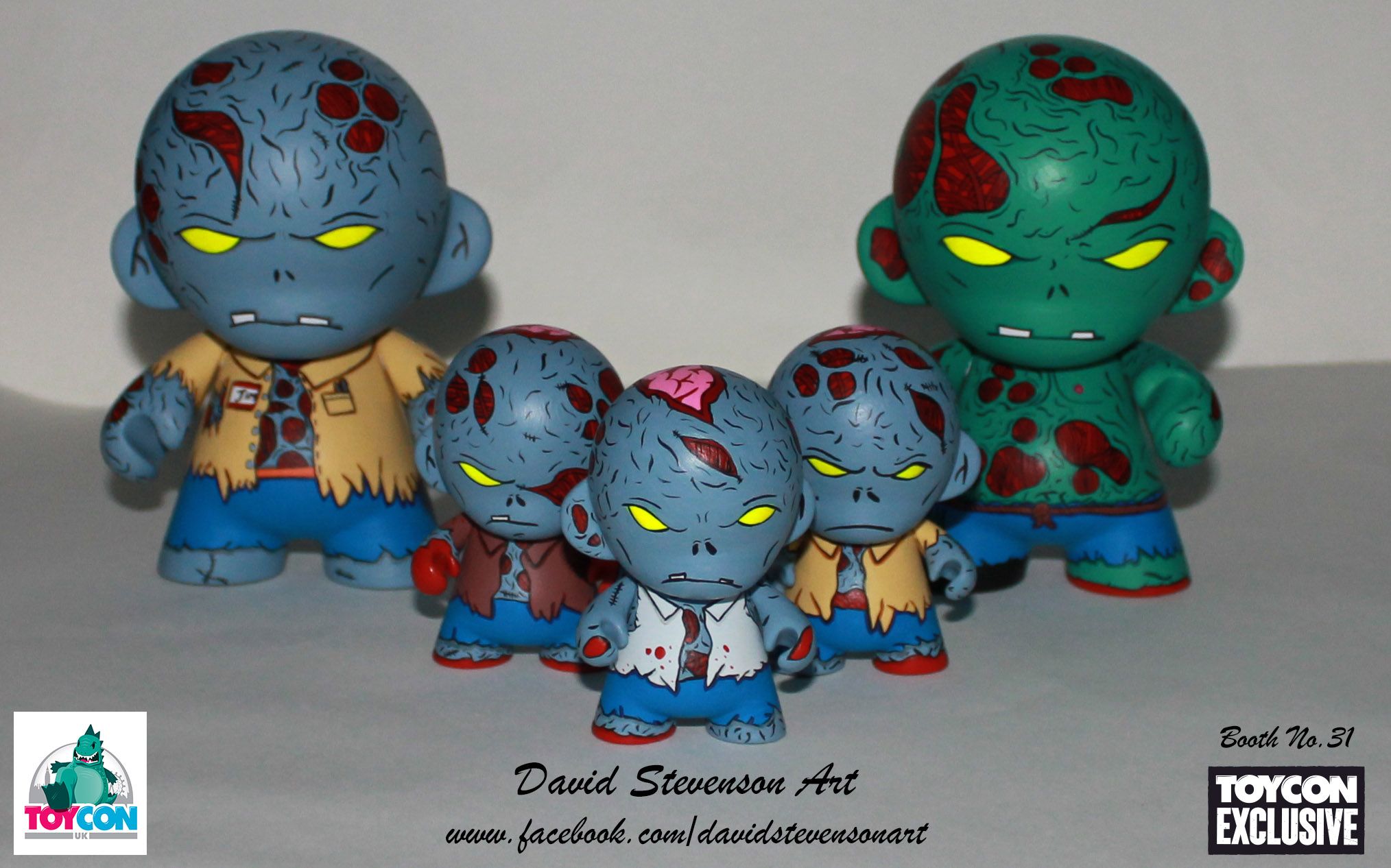 3″ mini Tron bots, Price £15 each, quantity 4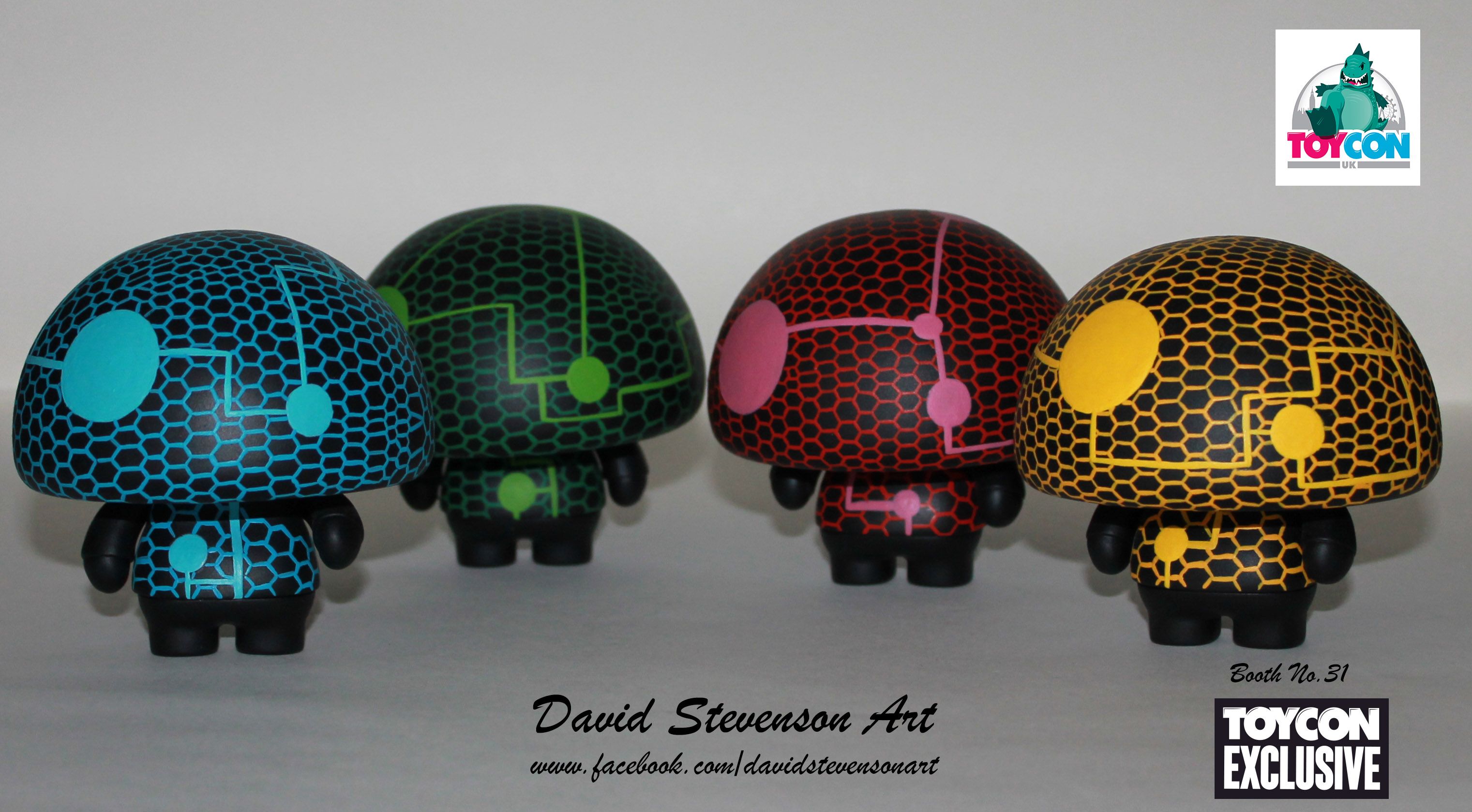 7″ "Red Mesh tron" Munny, Price £100, quantity 1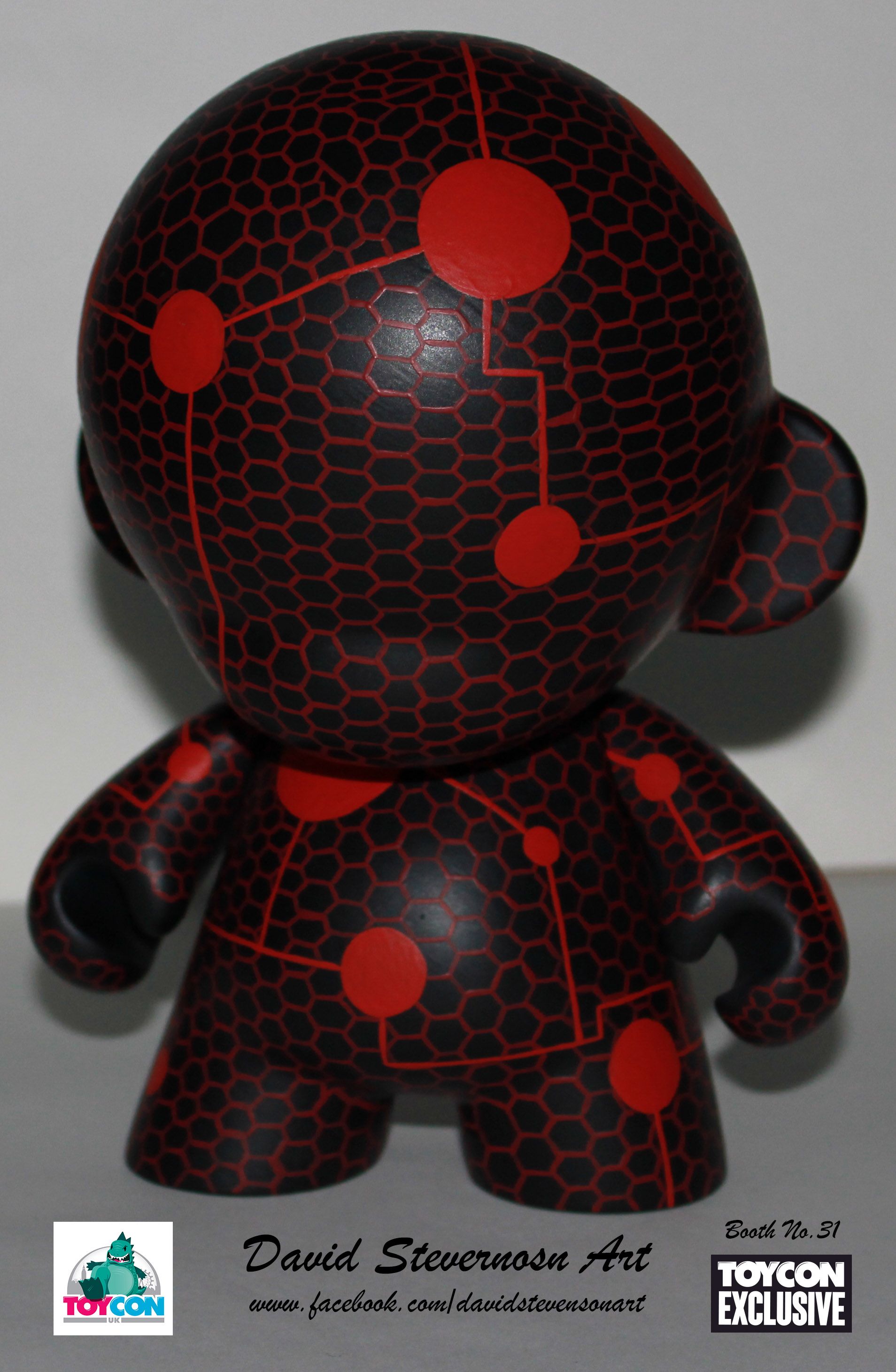 10″ Labbit custom "The Jungle Attacks" – Price £150, 1 available
 7″ "mini masters" Fonzo, Price £100, quantity 1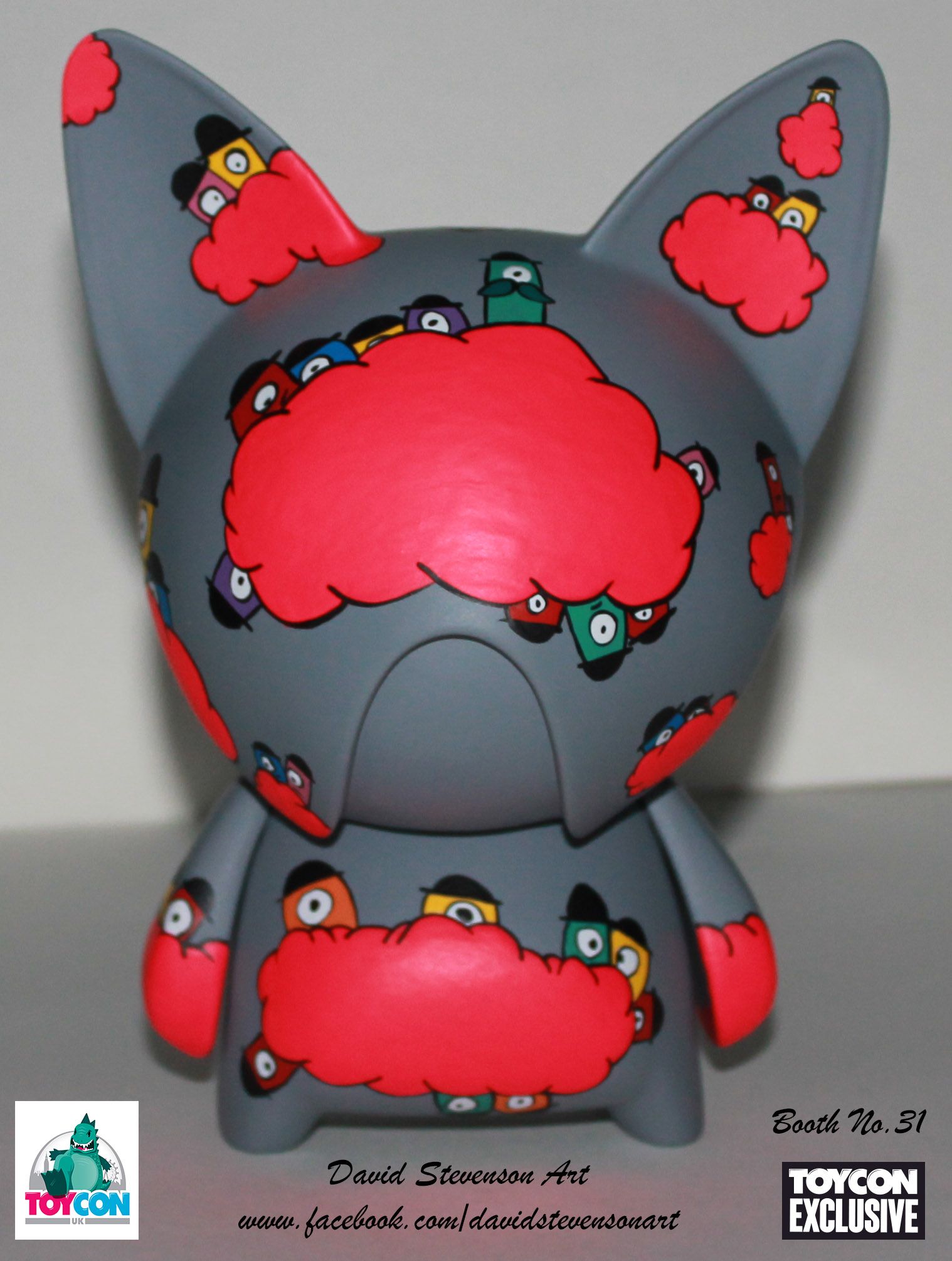 By the way David has done a secret collaboration work with kerry Dyer! we will try and get you some sneak peeks! and Of course David as more on his booth at ToyConUK this is just a tease! you can catch him Via
Facebook and Twitter