Electric Boy is comin' to ToyConUK 2015! This latest version of Electric Boy will be exclusively available on the Comet Debris booth on April 25th.
[frame align="center"]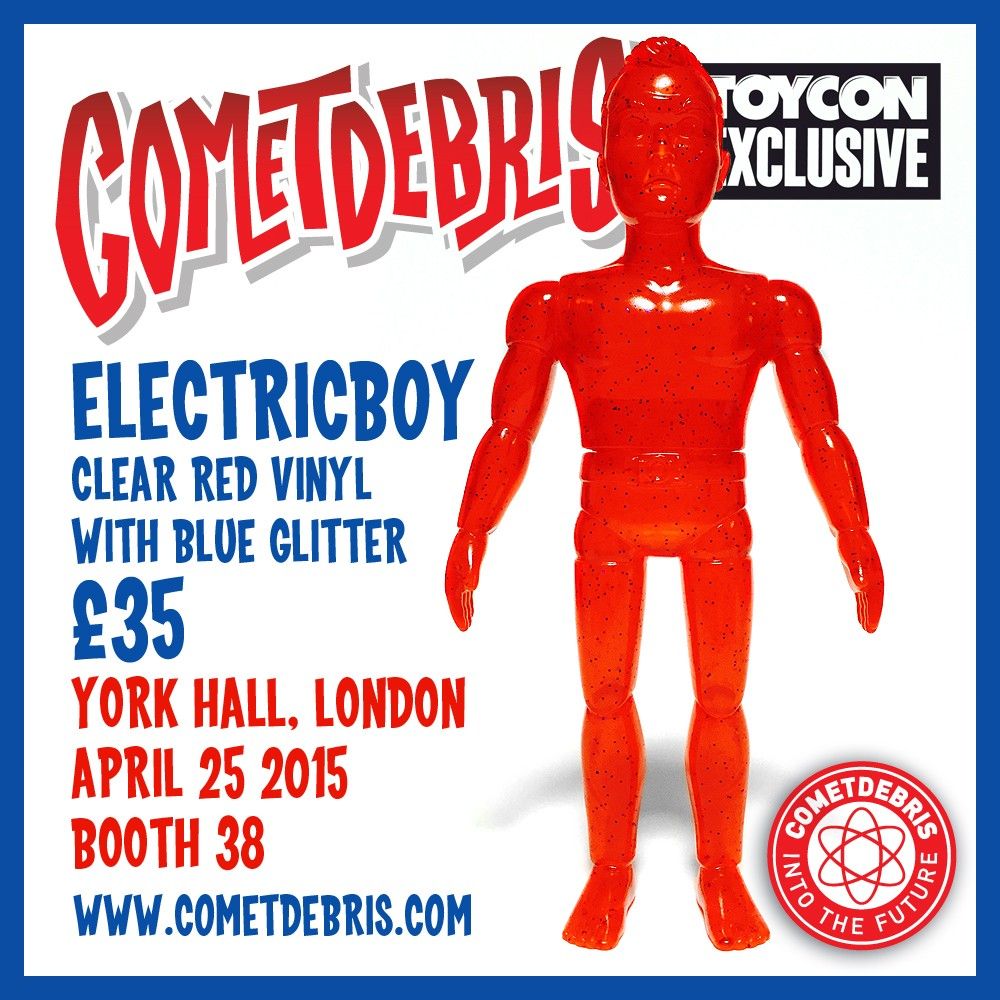 [/frame]
This Electric Booth will come in clear red vinyl with blue glitter. Oh the glitter! Priced at £35. Unsure on run size at this time.