Oh, the day has come. The one we've waited for an age. MegaSeth by iBreakToys is returning to ToyConUK 2015. Ohhhh, ladies throwing their knickers, singing their hearts out towards the Fugi.me booth, where you will be able to find three new editions of the God of Metal. Mega Seth has awoken from a drunken stupor, put on his new attire and is simple ready to rock out with his metaphoric cock out. Seth has embraced his dark-side with his Metalhead look.
[frame align="center"]
[/frame]
Priced at £50 each, these MegaSeth won't hang around. They'll be gone before we know it. All three colourways, Black & White, Black & Gold and Silver, will come in a presentation box. MegaSeth this year comes with a magnet in the head to allow articulation between the body & head. Superb.
[frame align="center"]
[/frame]
[frame align="center"]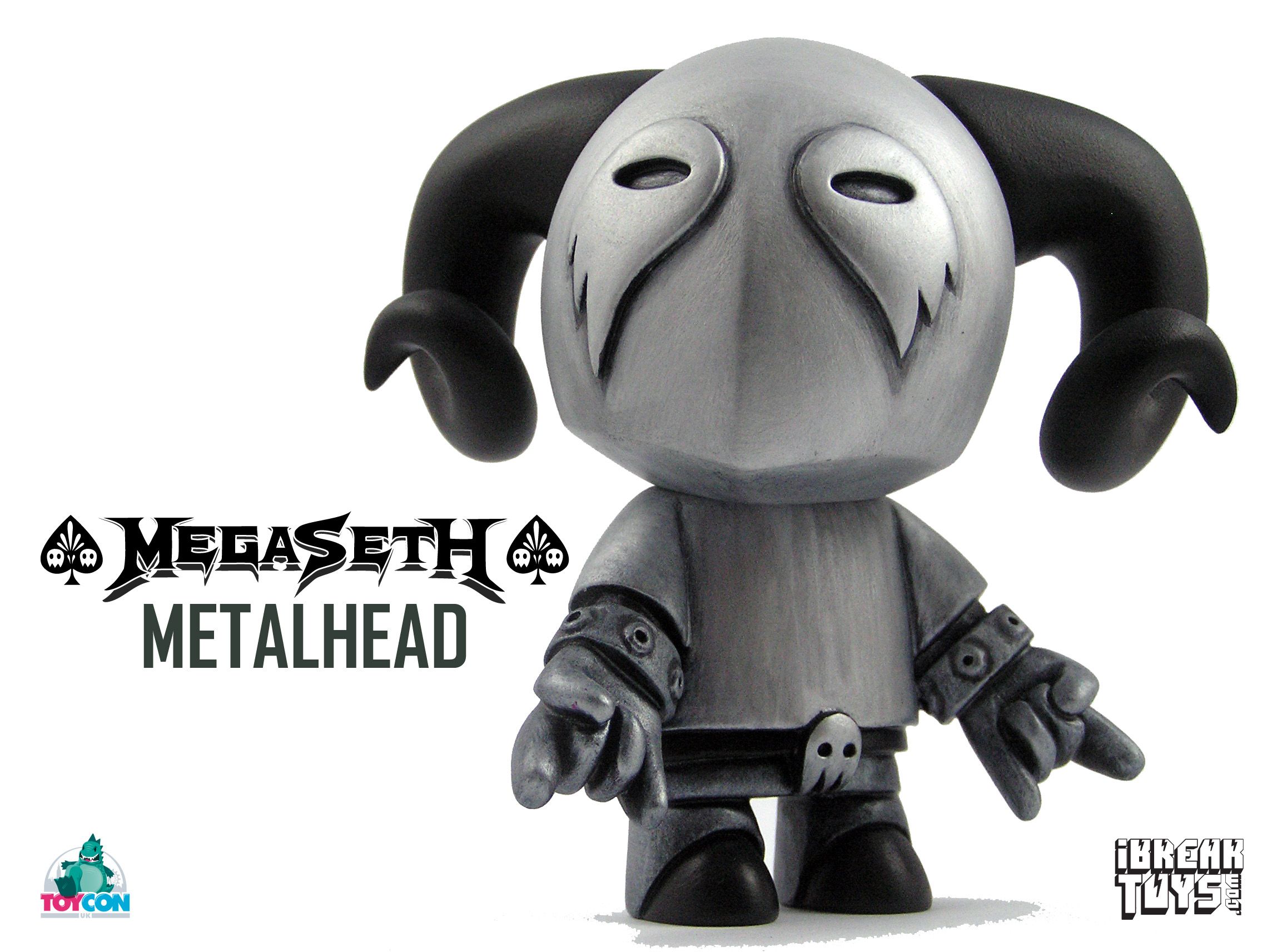 [/frame]
Rock on!