Here we have it! right outta the blue, Kidrobot have released the 3inch The Simpsons Dizzy and Surly Duff. Back in March we teased the illustration which you can find HERE. But today Kidrobot actually have them to order directly online, which makes a change.
While Duff Beer may be best known for its pitchman, Duffman, one cannot forget the Seven Duffs, the seven mascots that capture the range of emotion and pleasure that comes from Duff Beer! Beautiful Plastic has sculpted two of the Seven Duffs as collectible mini-figures – Surly Duff and Dizzy Duff. You no longer have to go to Duff Gardens to have Seven Duffs figures of your own!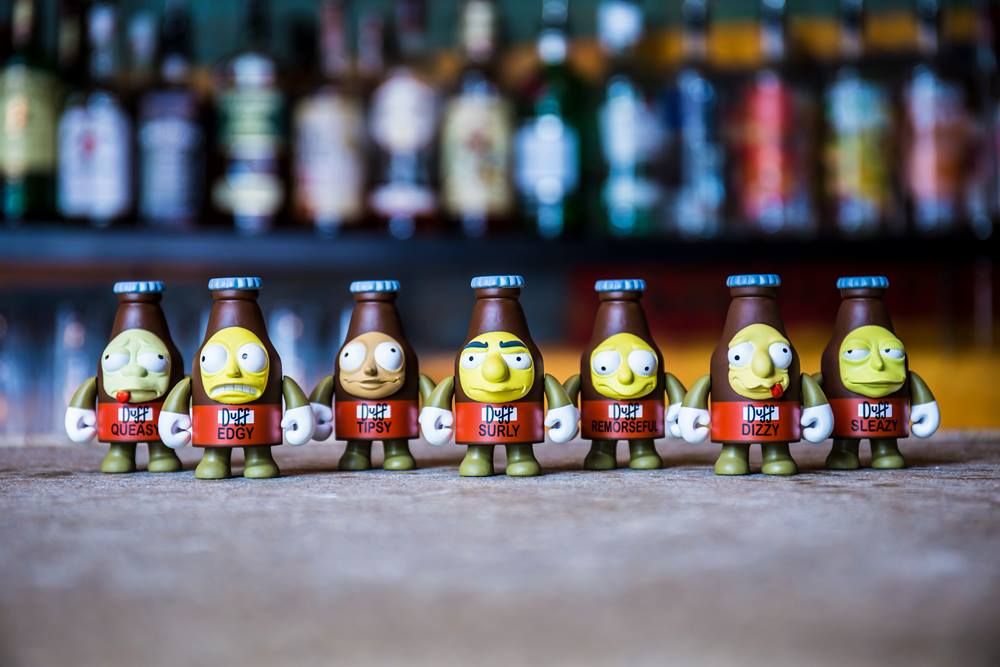 DIZZY DUFF
[slider source="media: 31173,31177,31174,31175,31176″ width="1000″ height="1200″ title="no"]
"Kidrobot is excited to bring together the The Simpsons with talented artists to produce these premium vinyl figures. The first two of The Simpsons 2015 3" Mini Series Figures, Surly Duff and Dizzy Duff are now available.  Collect all the faces of Duff starting with Dizzy Duff and Surly Duff."
SURLY DUFF
[slider source="media: 31182,31180,31178,31179,31181″ width="1000″ height="1200″ title="no"]
Both are available right now, priced at $14, around £9.50 each at www.Kidrobot.com. Make sure you check back in December if you're a Simpson's fan as they will be releasing more Simpsons goodness.
(all info and photos lifted from http://www.kidrobot.com/)