Beginning of the month Paulus Hyu x Kurobokan announced the long-awaited release the sofubi version of Daydream Nimbus, which you can read HERE. They are more or less set up and ready to take on the crowds at this years Taipei Toy Festivel 2015. From the teased shots a couple of days ago, gave way to more news that a few custom Nimbus will make it to the show too along side the release of the Daydream Nimbus.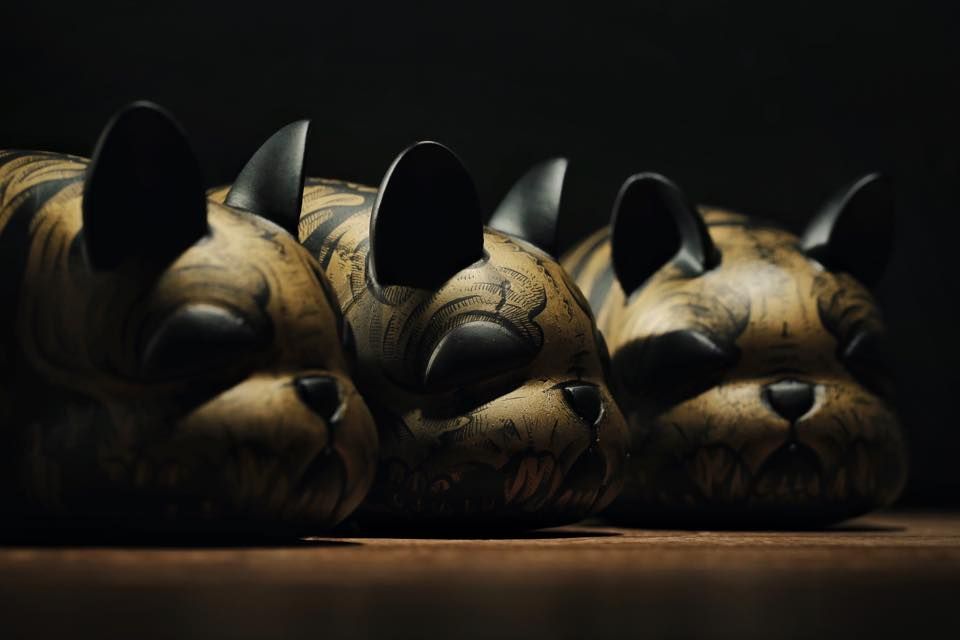 Paulus has called upon Indonesia based artist Paskalis Kunang AKA Mr Kumkum to customise 10 Nimbus "Ancient Dream", his gorgeous gold and black pointillism style within his brush strokes all incorporated into his addiction for bones.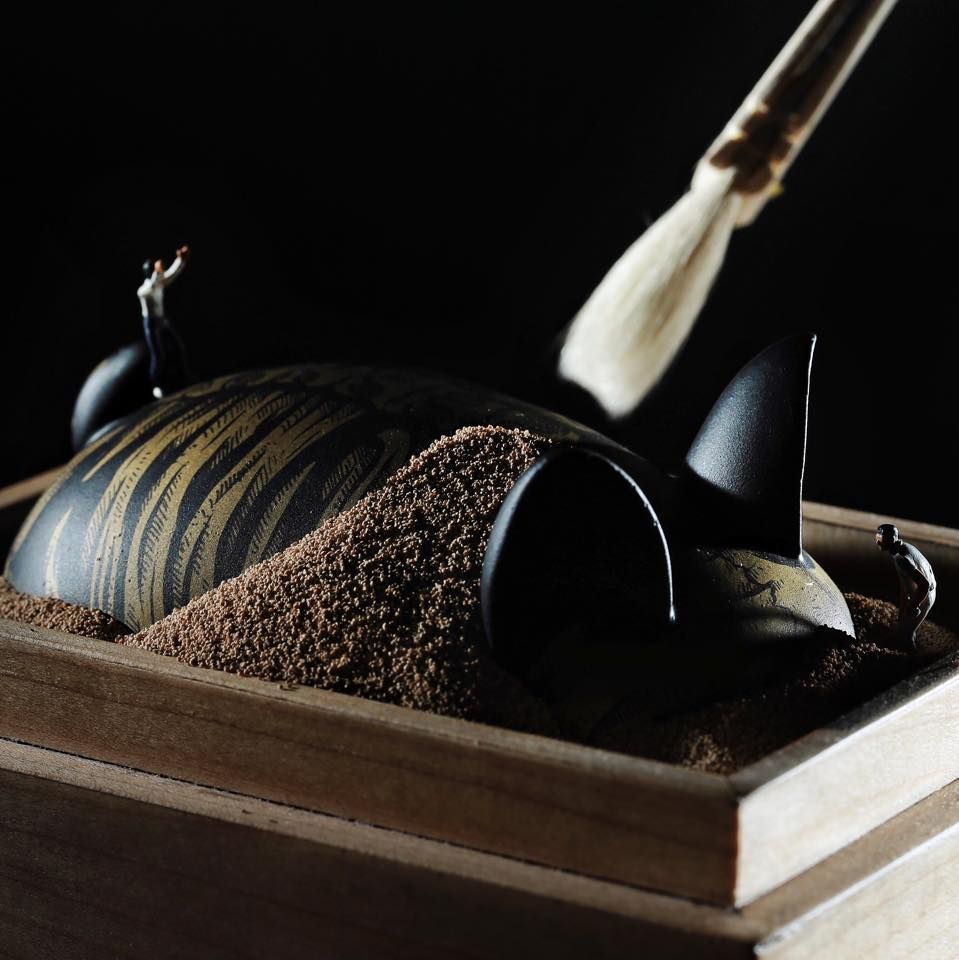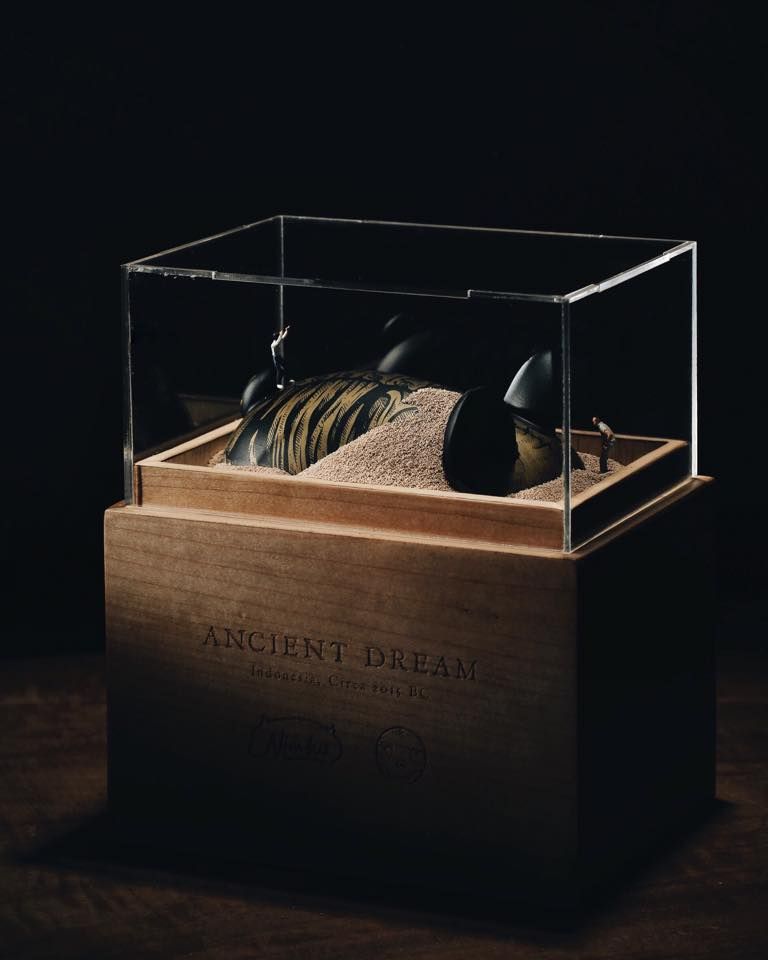 "Dream is the beginning of all magic. But dream will become a trap if you only stunned by the unlimited fantasy. Do not let your dreams die trapped in a utopia and becoming a mere "Ancient Dream"
[slider source="media: 31167,31165″ width="1200″ height="1000″ title="no"]
Priced at NT $6700 TWD each, around £133 limited to 15, Booth A90.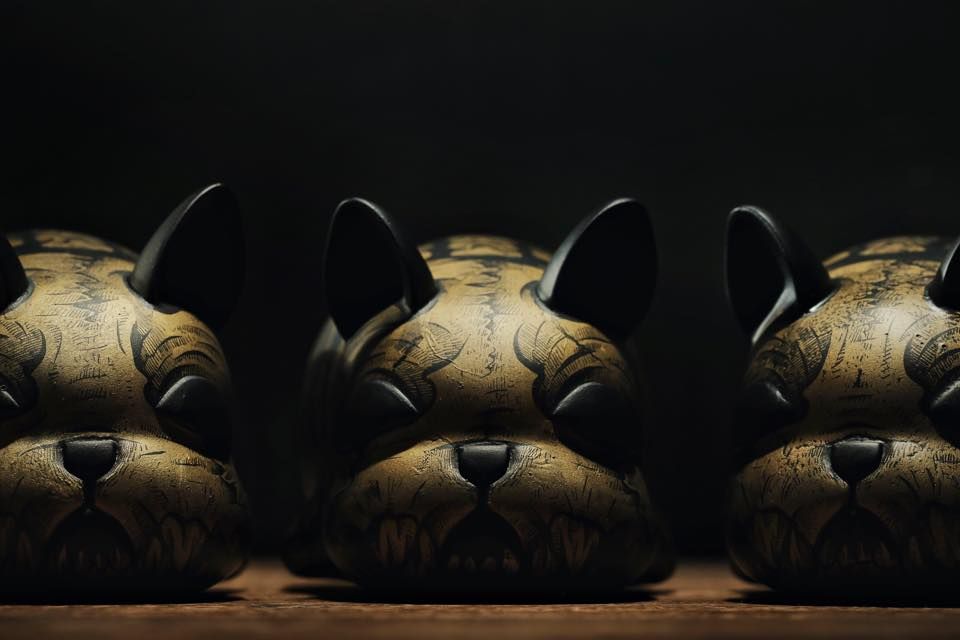 If any are left over they will be sold at Kurobokan shop (which is highly unlikely) http://www.kurobokan.bigcartel.com/
Also look out for this impressive Ancient Dream Nimbus sticker.
Taipei Toy Festival October 8th~11th, 2015 (THU)~(SUN)
HUASHAN1914 CREATIVE PARK
No.1 Sec. 1 Bade Road
Zhongzheng Dist,
Taipei City
Taiwan
More details for Taipei Toy Festival at http://www.taipei-toyfestival.com/
Facebook, Tumbler and Instagram Mr KumKum.
Keep in touch with Paulus Hyu Via Instagram Twitter
Kurobokan Webshop http://www.kurobokan.bigcartel.com/
(all photos and info lifted from Mr KumKum)