Following on from his recent Gunny Series, Josh Mayhem has continued this Gunny theme (Gundam + Dunny) with his latest commission Custom Kidrobot Dunny. Specifically inspired by the Zaku Gundam Mobile Suit, Josh introduces us to Zaku Gunny.
[frame align="center"]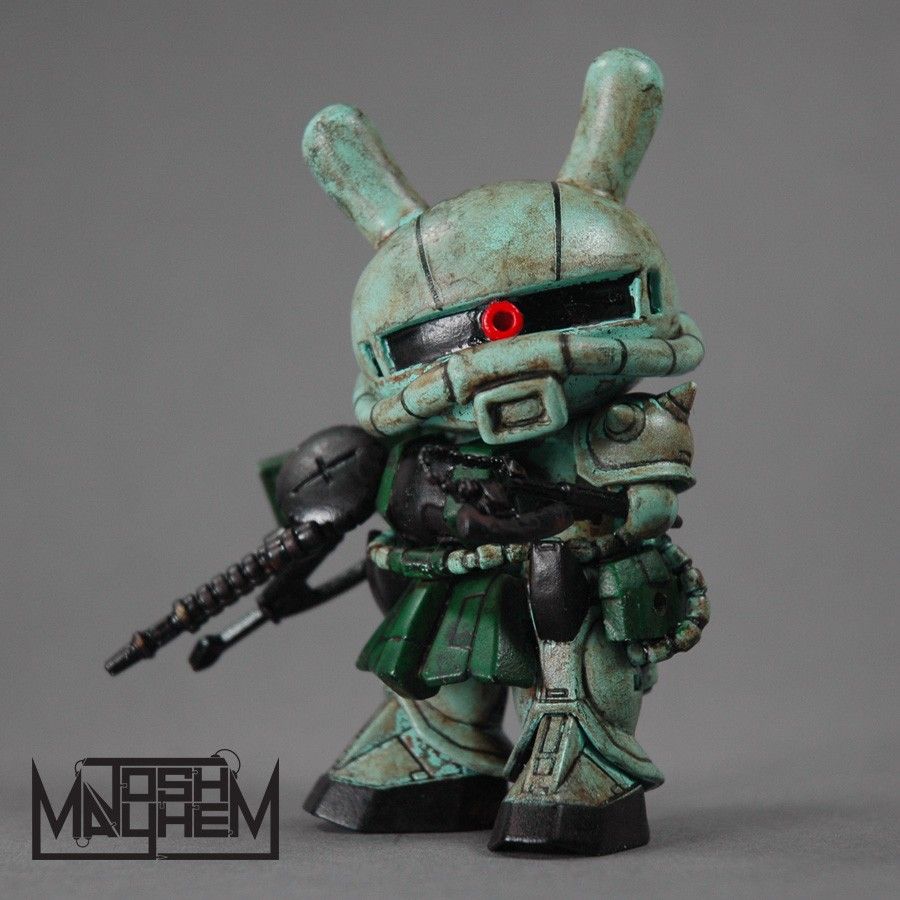 [/frame]
Originally a 3inch Dunny, Josh has added his own sculpting to form this Gundam custom. Josh has given this piece a real dirty look. If you want see other work from Josh Mayhen, you can take a look at features The Toy Chronicle have done here. Also Josh is available on Facebook, Twitter & Instagram.
[frame align="center"]
[/frame]
[frame align="center"]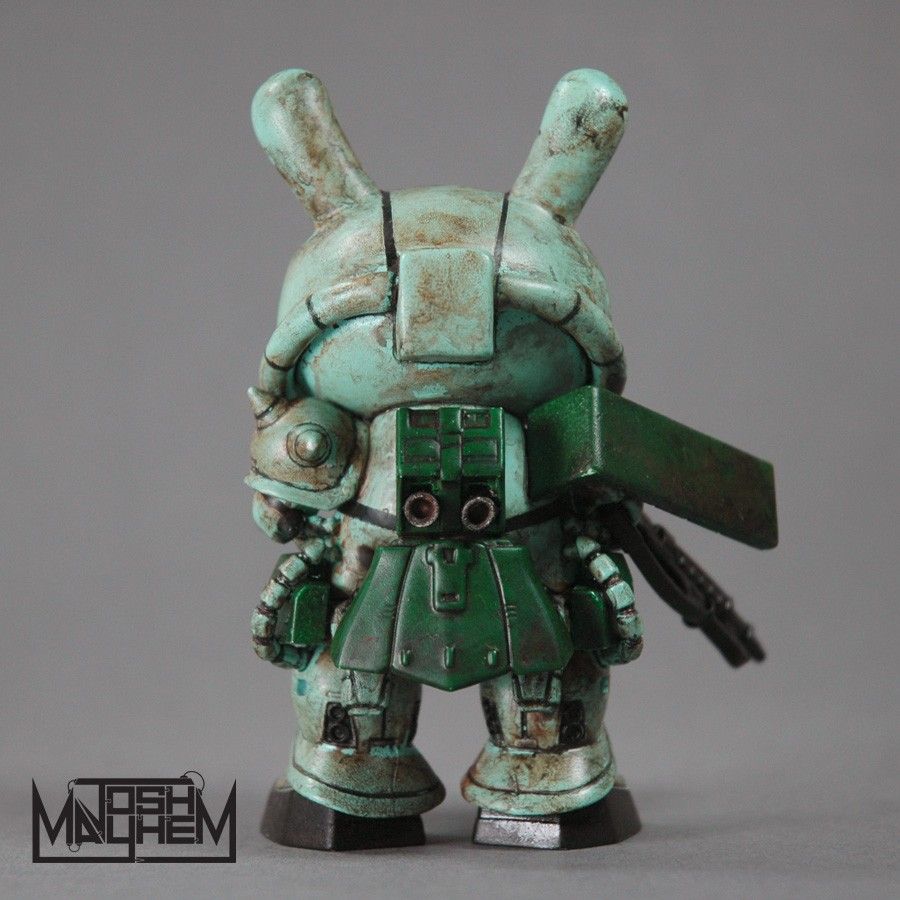 [/frame]