It's HERE! the anticipation for this 10 Year Anniversary set TREESON & REN by Bubi Au Yeung & Fluffy House has just been announced and LAUNCH. You better be quick as only 100 have been made. The set special edition is exclusively available at Fluffy House official web shop. If you're not after the Anniversary set you can choose the new revamped Treeson and Ren. Treeson has a different expression and colourway, Ren has a different colourway too. This will be a credit card nightmare come true for collectors like myself as I WANT THEM ALL.
"Thank you so much for those who love Treeson and Ren in the past 10 years!
I would like to share with you an exciting news to celebrate the Treeson's birthday!
Firstly, Thank you so much to my talented creative friends FluffyHouse , we are going to start a new journey with Treeson and Ren and going to release a brand new Treeson and Ren figures very soon!
10 years is definitely a new beginning, i am thrilled to have a chance to redesign Treeson and Ren, please stay tuned of the latest news!"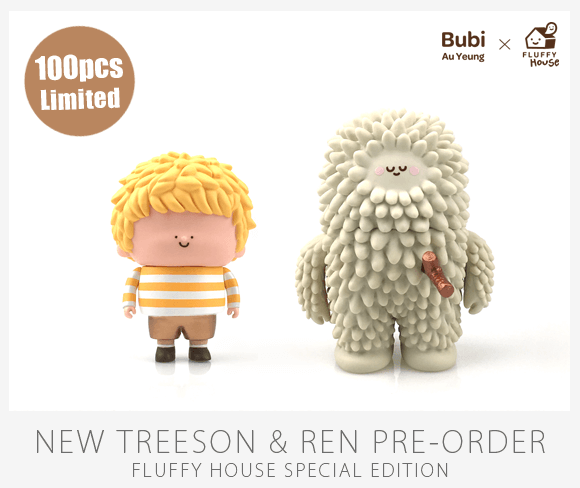 Features:
-It comes with a carved wooden case with number.
-A set of Ren and Treeson in special color is included
-Height: Ren ~ 4.5 inch; Treeson: 5 inch
-Material: Vinyl
-Ren: Movable head and arms; Treeson: Movable arms
The 10 Years Anniversary set priced at $100 and comes with a lovely wooden box.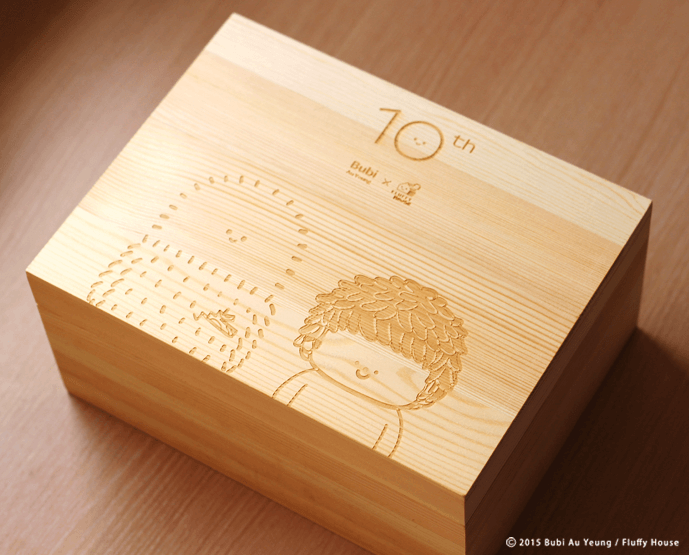 "Fluffy House is proud to present the long-awaited New Treeson in celebration of their 10 years anniversary!
The Treeson series was created by Bubi Au Yeung since 2005 and it has always been one of the most popular toys among toy collectors!"
THE NEW REN (ORIGINAL COLOR)
[slider source="media: 33892,33890,33891″ width="1300″ height="1300″ title="no"]
Features:
-Height: 4.5 inch
-Material: Vinyl
-Movable arms and head
$45.00
THE NEW TREESON (ORIGINAL COLOR)
Treeson is a kind creature who was brought up by the trees in forest. His name "Treeson" suggested that he's the son of the trees and he loves the nature. He is signified by having a stem branching out from his heart.
[slider source="media: 33894,33895,33893″ width="1300″ height="1300″ title="no"]
$49.00.
Get them all before it's too late at http://fluffyhouse.bigcartel.com/
Our friends at Collect and Display also have just stocked up on Fluffly House range including the new Treeson & Ren OG colourway! http://www.collectanddisplay.com/collections/fluffy-house
You can find Bubi via http://www.bubiauyeung.com/ Google+ , Twitter ,Flickr and Instagram.
Find Fluffy House via http://fluffyhouse.com/ , Facebook , Instagram and Twitter.
I will leave you with unboxing review of Fluffy House products.
[youtube url="https://www.youtube.com/watch?v=-q6KyIQkaQk&feature=youtu.be" width="1200″ height="1000″]https://youtu.be/-q6KyIQkaQk[/youtube]